'The Lion King' Live Action Remake Finally Has A Trailer
By Emily Lee
April 10, 2019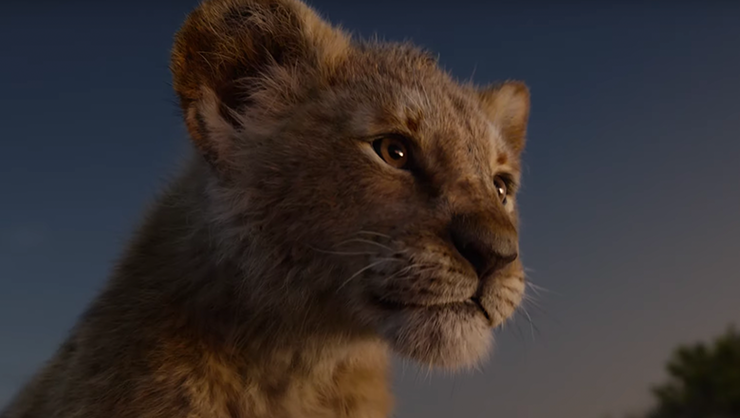 OMG! It's *finally* here: Disney just released the first trailer for the live-action remake of The Lion King. Fans of the beloved 1994 animated classic will be excited to see their favorite characters, including Simba, Nala, Timone, and Pumba, reimagined for the upcoming film.
While the trailer doesn't give away too much, it looks like it will be follow all the same major plot points as the original. The trailer visits some fan-favorite scenes, like Mufasa showing Simba their kingdom for the first time and Simba reuniting with Nala after years away from the pride. There's even a quick sneak peak at Billy Eichner and Seth Rogen's rendition of 'Hakuna Matata' and it sounds pretty good, TBH.
Eichner and Rogen are joined by a bunch of other major stars, including Donald Glover, Beyonce, James Earl Jones, and Chiwetel Ejiofor. Unfortunately, the trailer did not preview Glover and Beyonce's highly anticipated 'Can You Feel The Love Tonight' duet.
The Lion King roars into theaters on July 19, 2019. Are you excited for this one?
Photo: Disney
Chat About 'The Lion King' Live Action Remake Finally Has A Trailer