Khloe Kardashian Reveals Baby True's First Birthday Is Giving Her Anxiety
By Emily Lee
April 11, 2019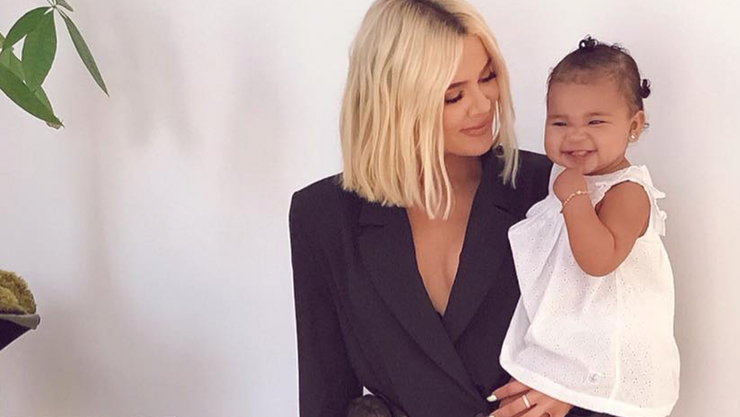 True Thompson is about to celebrate her first birthday and Khloe Kardashian simply can't handle how fast her daughter is growing up. The 34-year-old reality star took to Twitter to share her feelings about the major milestone, telling her followers she's experiencing anxiety over it.
"Is it weird that I think I'm having anxiety thinking True will be one on Friday?!?!" she tweeted. "I'm sad Time is flying as fast as it is. I'll be happy, of course, I simply can't understand where the time goes. Thank you Lord for every moment bring me the tissue."
There's also some major drama brewing behind the scenes, as well, as Khloe prepares to celebrate True's first birthday. According to People, Khloe is also trying to figure out how to include Tristan Thompson in the celebrations. A source revealed that Kim Kardashian allegedly doesn't think she can "keep it together and not lose it on him" if Tristan attends the party.
While Kim is reportedly still super angry at Tristan over all that Jordyn Woods drama, Khloe still wants to make sure True has a great relationship with her dad. "She's very good at compartmentalizing, and at the end of the day, she wants True to have a happy relationship with both of her parents," another source said of Khloe's desire to have Tristan at the celebration. "She's not one to seek revenge or hold on to negativity."
True will turn one on Friday (April 12), so, we'll just have to wait and see if Tristan snags that birthday party invitation.
Photo: Khloe Kardashian
Chat About Khloe Kardashian Reveals Baby True's First Birthday Is Giving Her Anxiety