Scotty McCreery 'Teamwork Makes The Dream Work' In Marriage
By Lauryn Snapp
April 11, 2019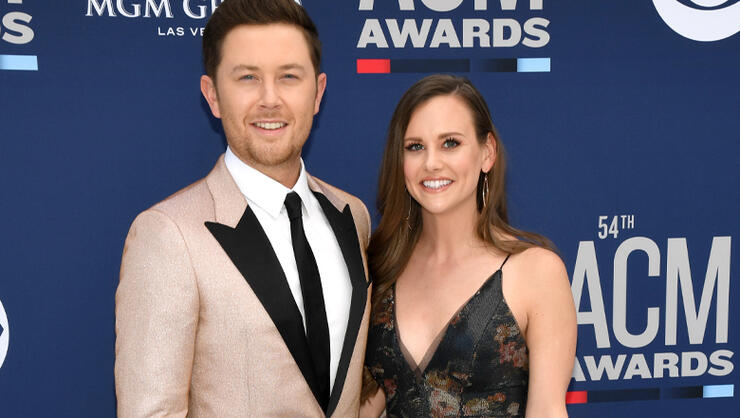 Scotty McCreery and his wife, Gabi, will soon celebrate their first wedding anniversary on June 16th and the American Idol finalist cannot wait to take their wedding cake out of the freezer and have a slice!
As far as specifics, McCreery told PopCulture.com, "We don't plan too far in advance, but we might have a little spa day and relax and just kind of hang out. I think she'd like that. I'd like that."
The relationships success was built on years of friendship, but McCreery also told Popculture.com it's not always been the easiest road, especially when learning how to live together. "I've got just a few bruises on my back from getting kicked in the middle of the night when I'm snoring and her telling me to shut up. We're a good team. We really are a good team."
Speaking of teamwork, Scotty shared with CMT's Cody Alan, that marriage has helped him find balance and be a better teammate in the union. "We are a pretty good team, but I don't know, I feel like it is all about teamwork. I'm doing a little more laundry and stuff than I used too. She'll put it in, Ill fold it. It's teamwork. It's really good."
RELATED: Scotty McCreery Has Feelings After Watching 'The Bachelor.'
McCreery loves the support and loyalty country music fans give him, and he hopes his new album won't let them down.Piggybacking on the success of his relationship, the 25-year-old is working on a new album in which he says his vibe of his 'Seasons Change' album won't change."Now that things are working. I feel like that's just country music though. I feel like it's real people telling real stories. It's what we're doing right now with the songs, and it's amazing that folks are relating to them like they are. It's so cool that they're enjoying it."
Photo Credit: Getty Images.