People Urged to Check Immunization Records Amid Measles Outbreak
By R.J. Johnson - @rickerthewriter
April 12, 2019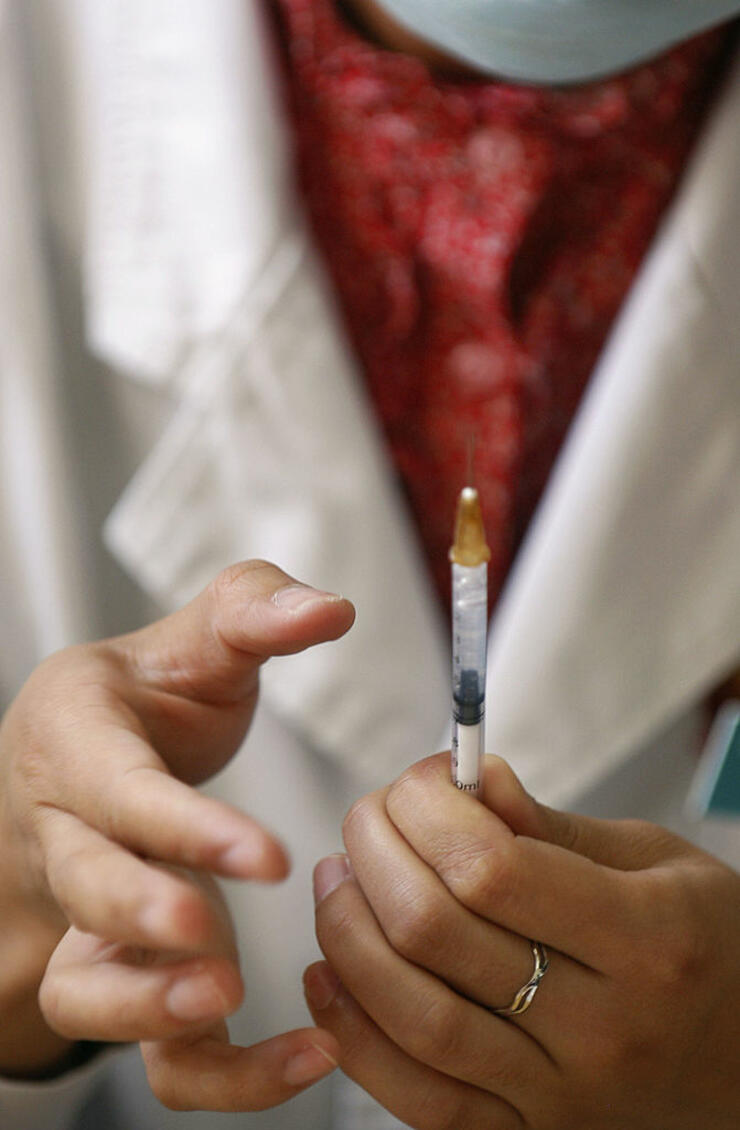 As measles makes its return across the United States, public health officials are urging people to check their immunization records to make sure they're protected from the devastating disease.
Officials say even if you believe you were vaccinated for the measles, you should ask your doctor to check your immunization record to make sure you received two doses of the vaccine. Why? It takes two doses of the measles, mumps, and rubella vaccine for it to be effective. Health officials say many people born between 1957 and 1989 may have only gotten one dose of the MMR vaccine, which may not be enough to fully protect them during an outbreak. In 1989, the CDC began urging people to get two doses, instead of just one. Two doses is believed to offer 97 percent protection against measles.
That means, people may not be as safe as they think they are - especially if they've visited a location where people have been exposed to the disease.
Measles, a highly contagious disease is spread through person-to-person contact and through the air when an infected person coughs or sneezes. Symptoms include fever, runny nose, red eyes and a sore throat. A rash soon follows that spreads all over the body.
An outbreak of the disease in Michigan has climbed to 39 reported cases - the largest statewide outbreak since 1991. In New York City, officials announced the city would begin fining parents $1,000 if they didn't vaccinate their children, citing a public health crisis. The decision comes amid a measles outbreak that's been spreading through the Orthodox Jewish community in Brooklyn.
"There's no question that vaccines are safe, effective and life-saving," New York City Mayor Bill de Blasio said in a statement. "I urge everyone, especially those in affected areas, to get their MMR vaccines to protect their children, families, and communities."
New York County also banned unvaccinated children from public places.
Since October, 285 cases of measles have been reported, with 246 of those in children. Twenty-one people have needed hospitalization for the disease.
Photo: Getty Images
Chat About People Urged to Check Immunization Records Amid Measles Outbreak