Rosalía Was Living Her Best Life During Her Coachella 2019 Set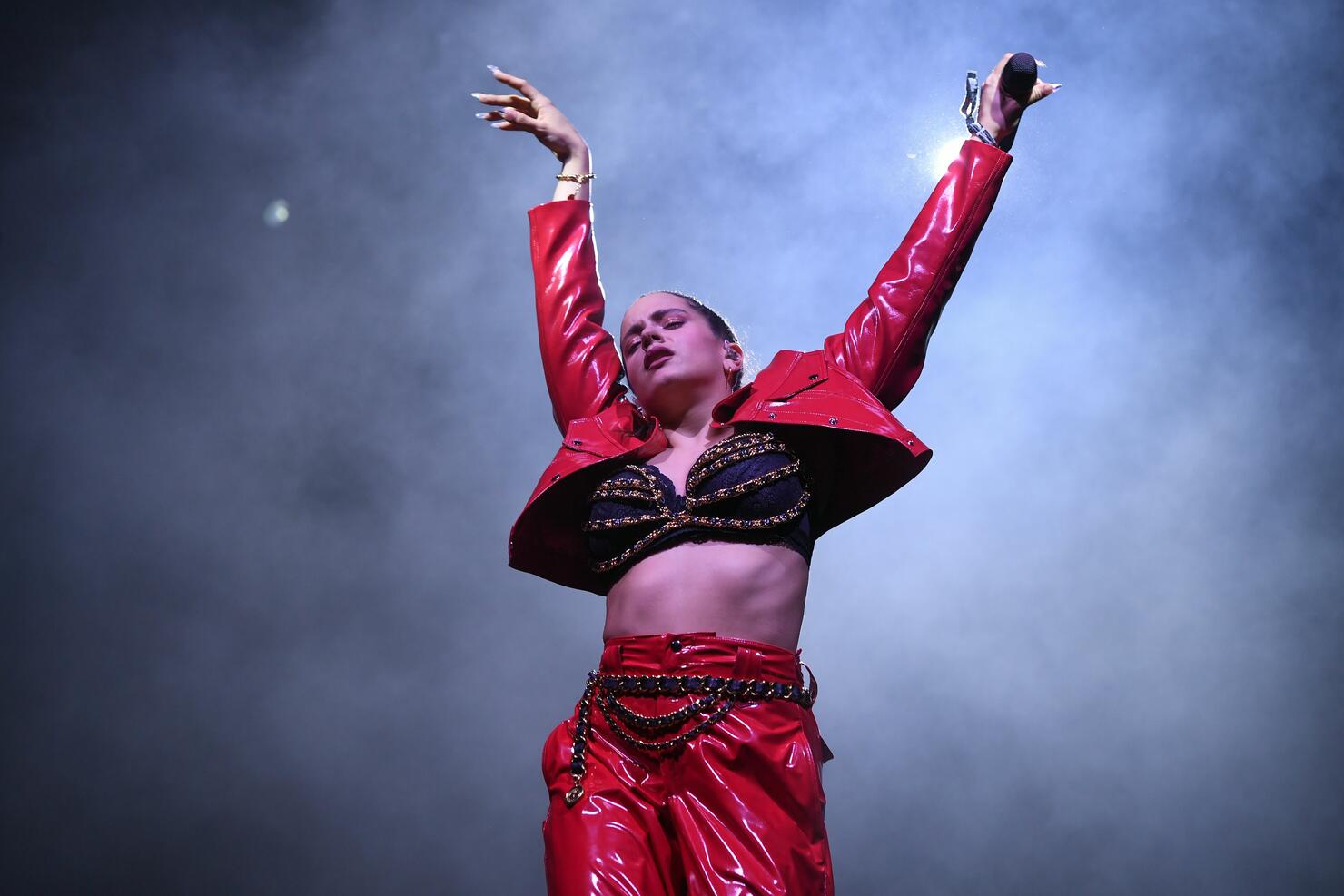 What a time to be alive... especially if your Rosalía!
She's only 25-years-old and she brought her unique sound to Coachella Music Festival for Weekend 1 with a set that had the entire festival moving. Plus, her striking red latex two-piece outfit was giving us some serious 'Selena Quintanilla' vibes. Based on the amount of screams & cheers from the Mojave Tent... Rosalía was a crowd favorite as she performed her latest single with J Balvin "Con Altura," as well as her other hit "Malamente."
Rosalía's set also included flamenco-inspired choreography as well as a tribute to her home country of Barcelona. Her music mixes traditional beats & sounds from Barcelona laced with hip-hop and pop inspirations. Being only 25-years-old, it's clear Rosalía made waves at this year's festival and fans are expecting her at many more to come.
"I come from Barcelona, from far, far away, right?," she says, "And it means so much to me and to my people to be here sharing this with you."
If you don't know Rosalía, get to know her music below on her iHeartRadio station!