Spider Riding Shotgun Causes New York Woman to Crash Her Car
By R.J. Johnson - @rickerthewriter
April 12, 2019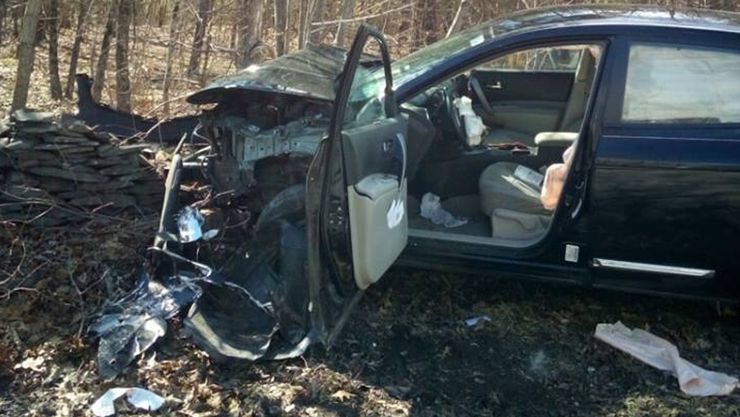 It's one case of distracted driving that every arachnophobe in the world will be able to relate to. A woman in upstate New York was minding her own business driving through Cairo, New York when she noticed a spider in the "driver's area" of her car and crashed, sustaining injuries, the Cairo Police Department said on its Facebook page.
The driver was reportedly driving down Silver Spur Road in Cairo when she "panicked" after seeing the spider. During the crash, the woman injured her leg and was taken to the hospital.
"We know that it is easier for some drivers than others but PLEASE, try to teach new drivers and yourselves to overcome the fear and pull over to a safe place," the department wrote in its post. "Lives depend on it."
Police thanked Cairo's fire department, ambulance service and the County Medics and Greene County Sheriffs.
Photo: Cairo Police Department
Chat About Spider Riding Shotgun Causes New York Woman to Crash Her Car