Khalid Brings Out Halsey, Marshmello, Billie Eilish & Normani At Coachella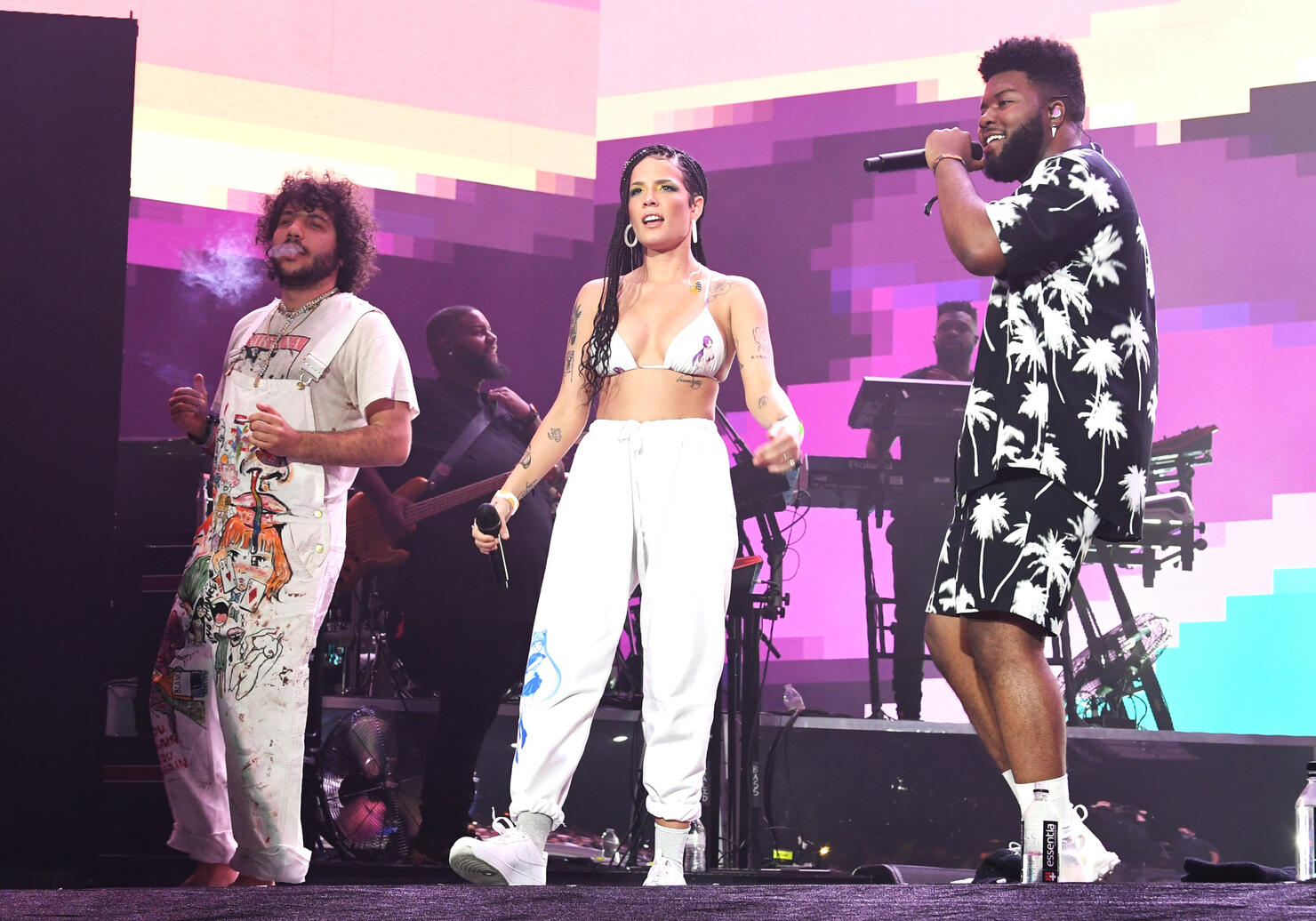 Khalid has many friends & they all showed up during his Coachella set on Sunday night. As if this weekend could't have any more surprises... Khalid blew us away with his.
Halsey, Marshmello, Billie Eilish and Normani all surprised fans in Indio, CA as Khalid sang his biggest collaborations along side is biggest collaborators.
During his Sunday night set, he first called upon Billie Eilish to sing with him on her single "Lovely" which was a fan favorite based on the amount of cheers from the main stage. Halsey along with Benny Blanco hit the stage to perform their mega-hit "Eastside" as well which set the tone for the entire set as something very special. Halsey even teased fans that she was hitting the Coachella before Khalid's set.
"I have an appointment on the Eastside in a few minutes..." She said in a tweet before the show
As the intro to "Love Lies" began to play, fans were expecting Normani to hit the stage as well... and they were right on with that assumption. Finally, Marshmello jumped on stage to help pump up the crowd as Khalid performed what he says is one of his favorite songs 'Silence.'
Check out the photos and videos below!