NBA, NFL Players Arrested Following Nightclub Brawl
By Bill Galluccio
April 14, 2019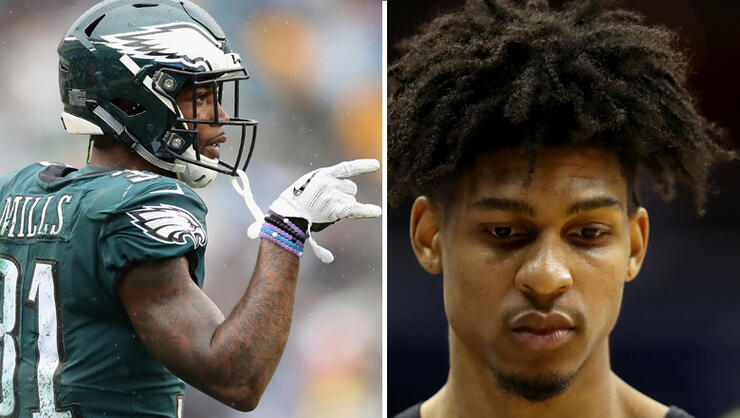 Two professional athletes were arrested outside of a nightclub in Washington D.C. after they got into a fight on the sidewalk. Philadelphia Eagles cornerback Jalen Mills and Washington Wizards forward Devin Robinson got into an argument outside of the Opera Night Club which escalated into a physical altercation.
Robinson was taken to the hospital with undisclosed injuries. Both men were arrested and charged with disorderly affray for fighting in a public place according to the Metropolitan Police Department in Washington. They did not say why the two men were arguing.
The late-night brawl cost Robinson his job with the Wizards.
"We are aware of the incident this morning involving Devin and are disappointed in his actions. We will not extend him a qualifying offer for the 2019-20 season," the Wizards said in a statement.
Mills is in the final year of his contract with Eagles and is slated to earn $2 million next season. He played eight games last season before he was put in injured reserve with a foot injury. The Eagles say they are "aware of the situation" and will not comment further while they "gather more information."
Photos: Getty Images