Ariana Grande Hits Coachella 2019: See The Photos
By Hayden Brooks
April 22, 2019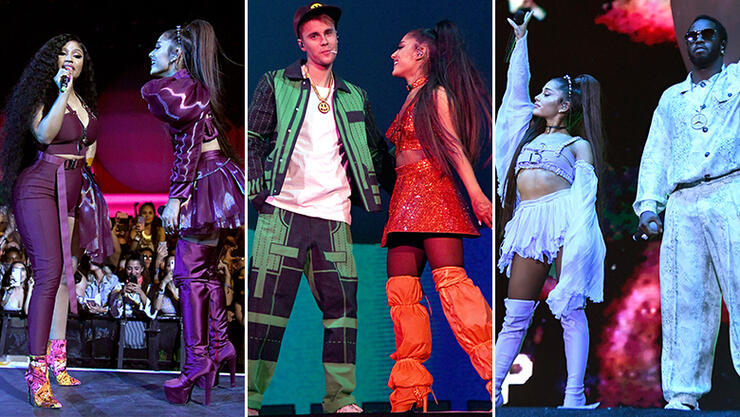 Ariana Grande was reportedly a last-minute replacement for Kanye West after the rapper backed out from Coachella 2019, but the pop titan proved on Sunday (April 14) that she was not just a back-up plan. With her string of dancers in-tow, the 25-year-old chart-topper brought hits (and plenty of them) to the annual Indio music affair and she celebrated her recent career highs with special guests Diddy, Nicki Minaj, Mase, and *NSYNC during weekend one, and Justin Bieber during weekend two! If you weren't able to catch her headlining set in-person or via the festival's stream, iHeartRadio has your back with some hot shots from the pop spectacle. Scroll on!
She had four outfit changes.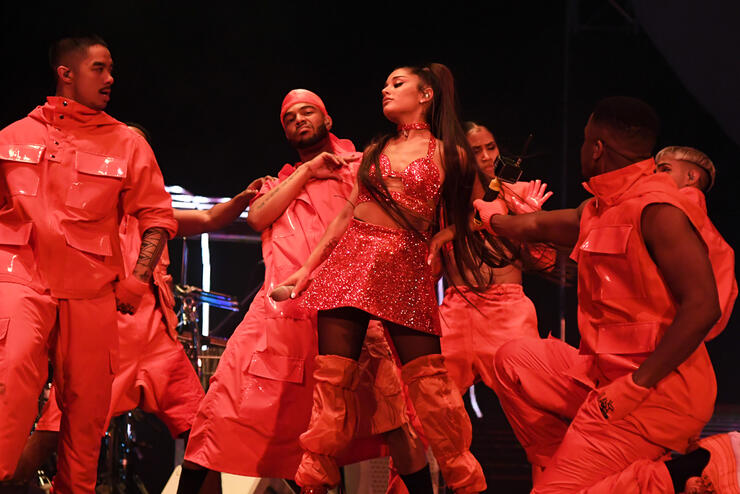 Ari opened her set with "Raindrops (An Angel Cried)" and ended with "No Tears Left to Cry," before coming out for an encore performance of "Thank U, Next".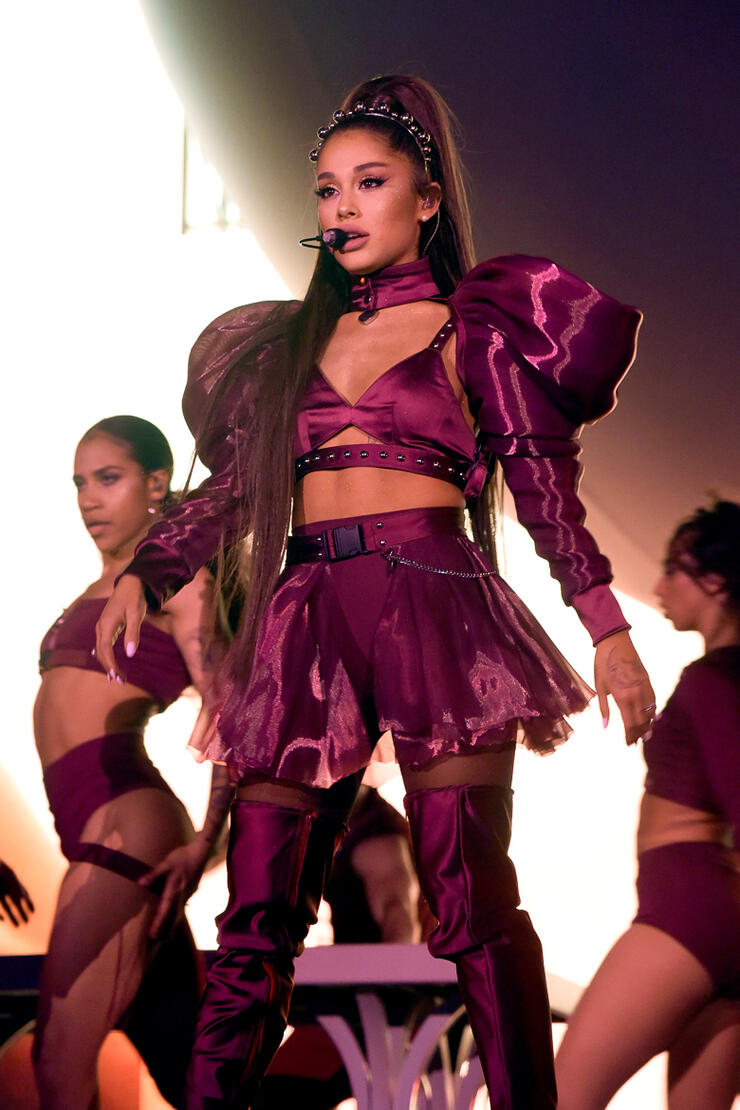 Looking like a cute lil raspberry.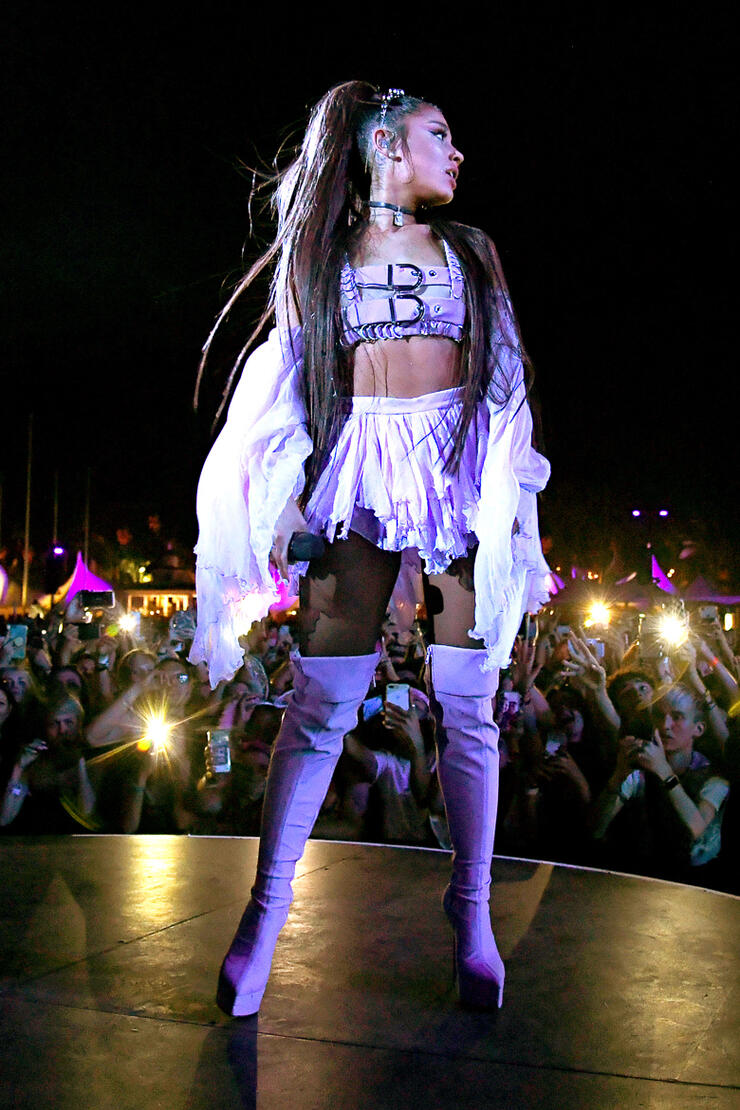 Wouldn't be an Ariana Grande outfit without a pair of knee high boots!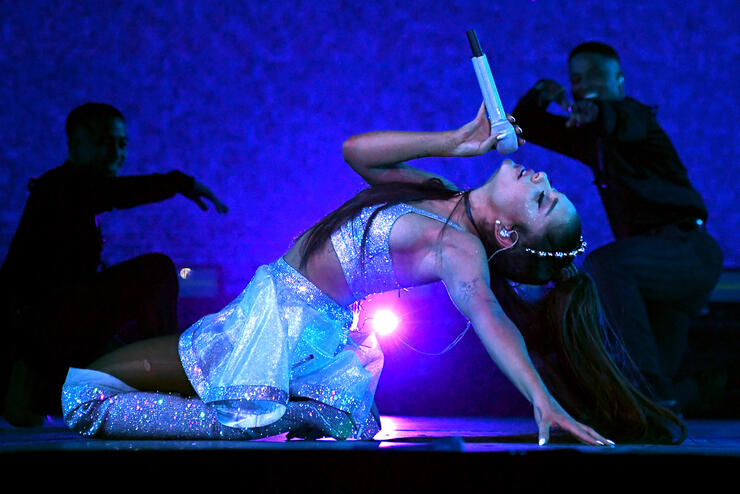 A dream!
*NSYNC joined her onstage, the first of many special guests.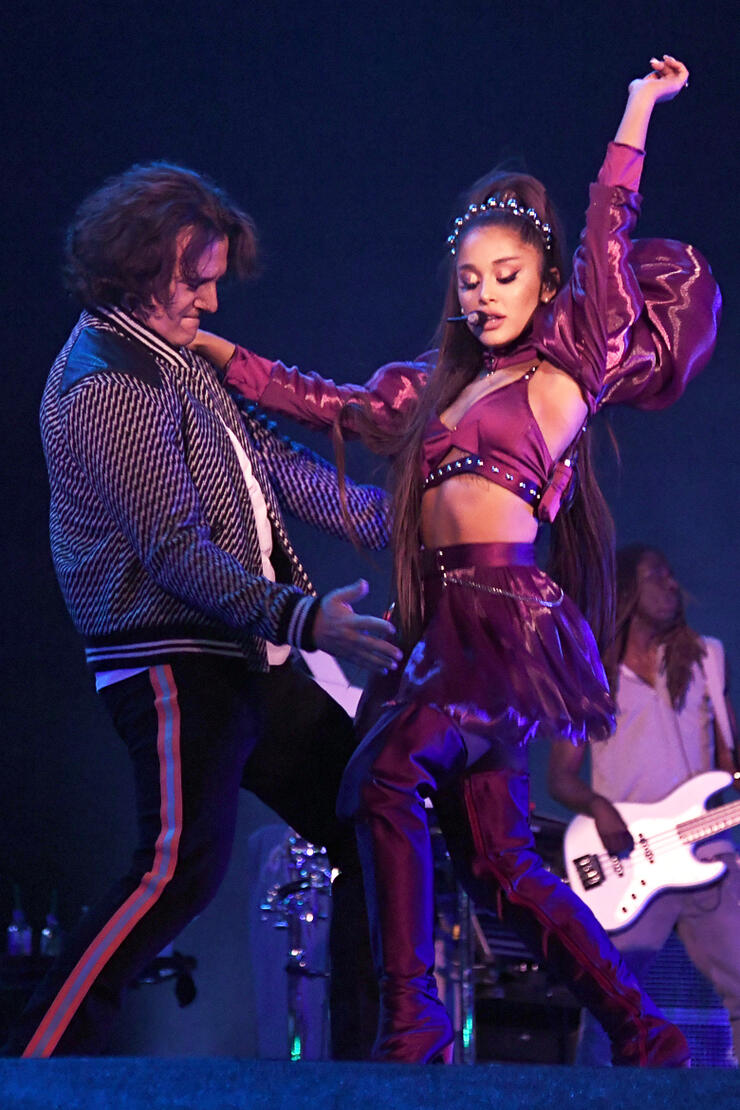 Ari said "I've been practicing my whole life for this moment! I could die now." The rumors came true! JC Chasez, Joey Fatone, Chris Kirkpatrick, and Lance Bass joined her onstage for a mash up of "Break Up With Your Girlfriend, I'm Bored" and "It Makes Me Ill".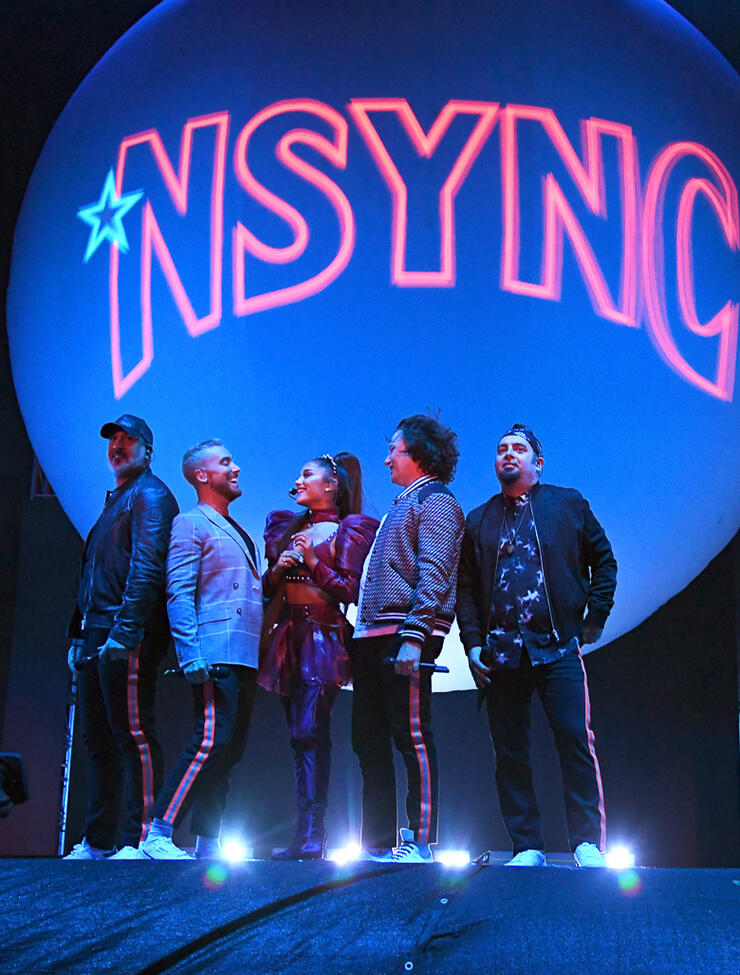 They also performed "Tearin' Up My Heart"!
Nicki Minaj joined her next.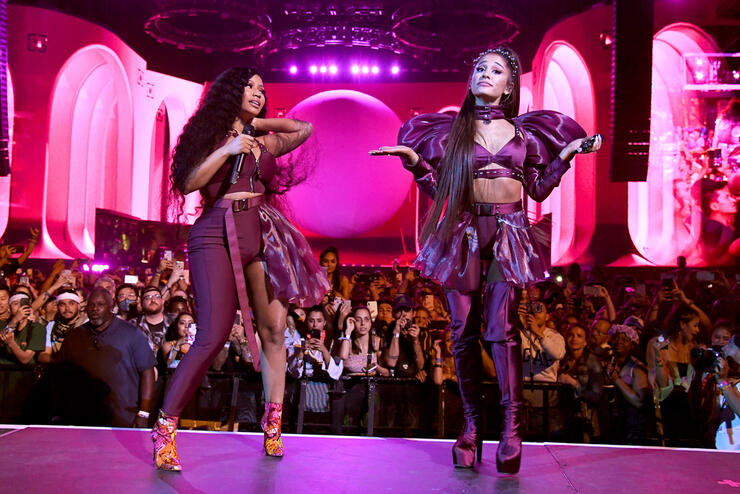 Nicki and Ari performed their duets, "Side to Side" and "Bang Bang".
TheMase and Diddy hit the stage.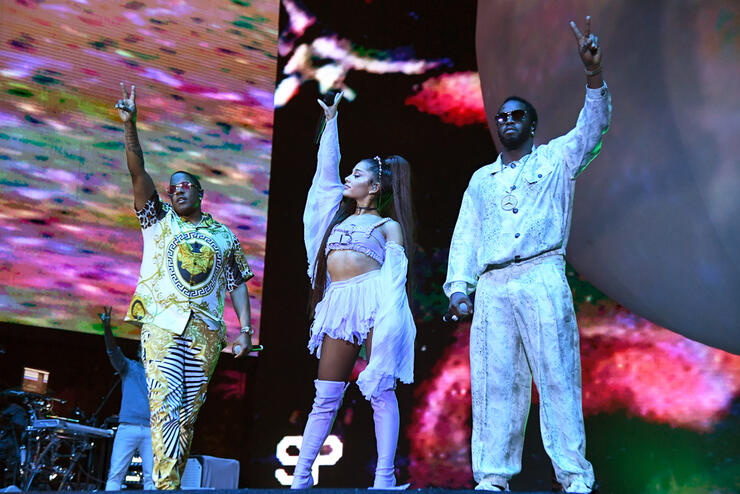 Mase and Diddy were her last guests to hit the stage with Ms. Grande. The three of them played "Mo Money Mo Problems" as a tribute to late hip-hop artists Mac Miller, Nipsey Hussle, 2Pac, and Biggie.
She hung out with 2 Chainz backstage.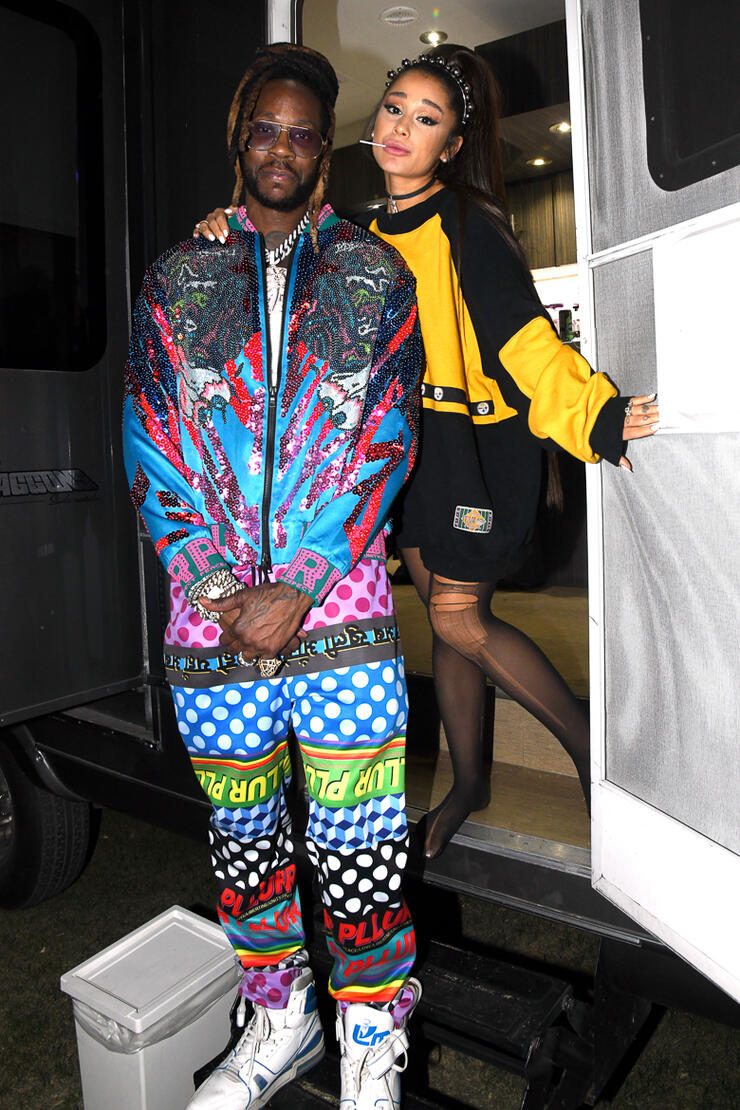 FOMO.
This iconic picture was taken.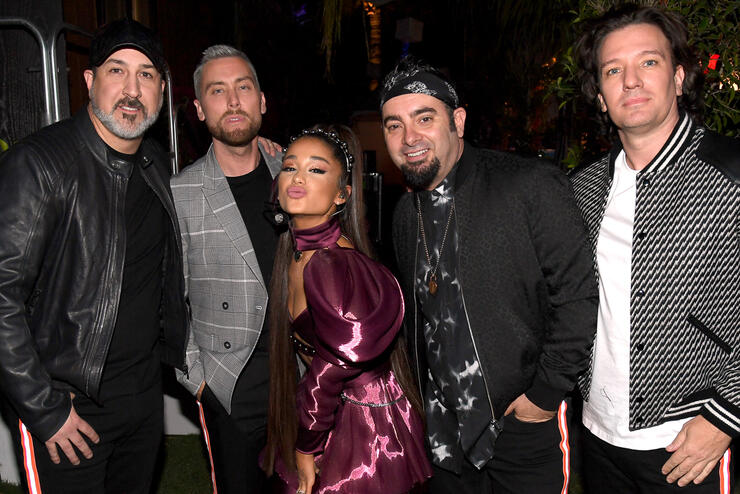 Framing this one.
Weekend two had a huge surprise... JUSTIN BIEBER!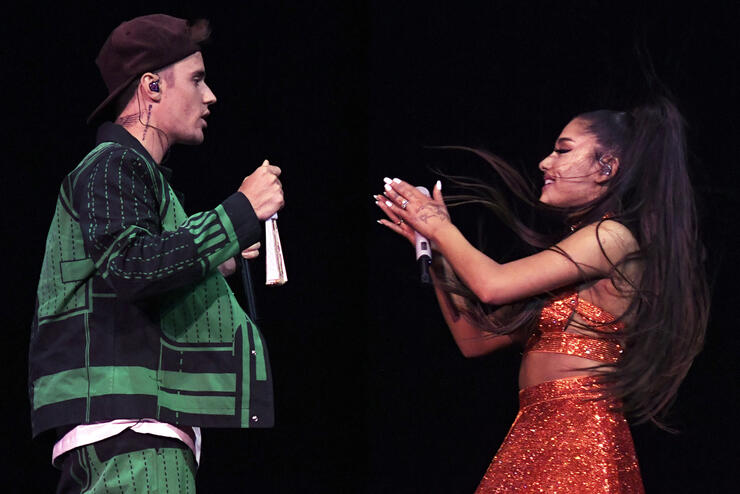 Bieber performed "Sorry" while Ariana danced around the stage with him!
And that's a wrap!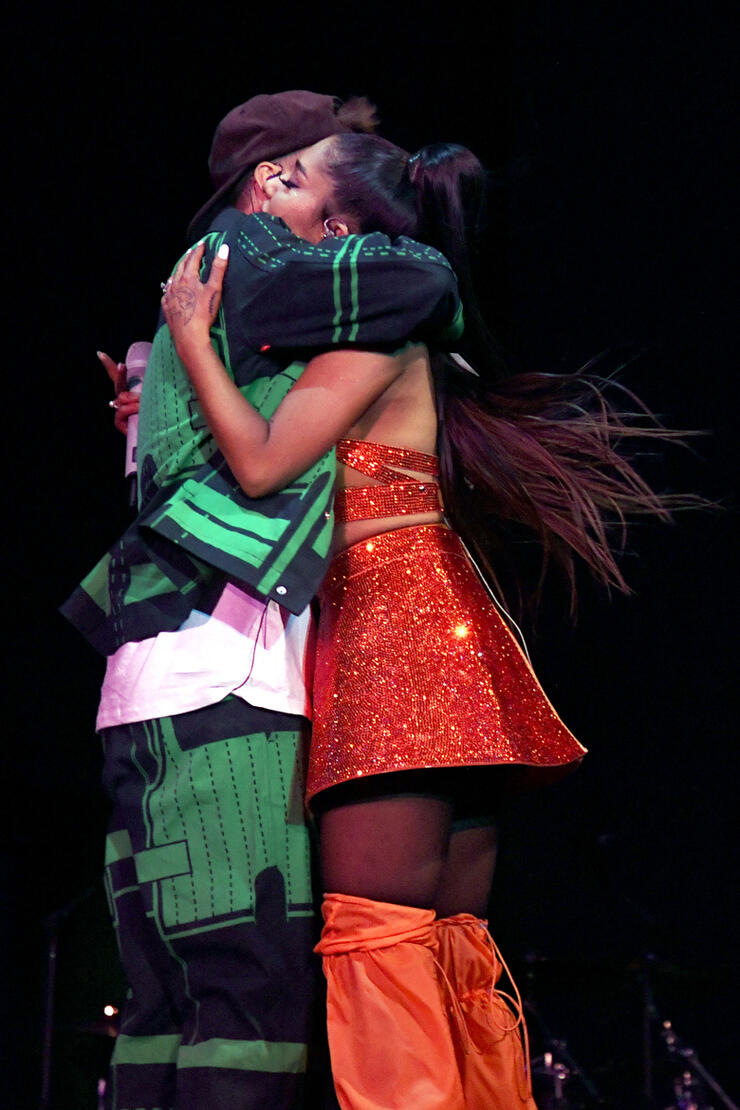 Chat About Ariana Grande Hits Coachella 2019: See The Photos