Despite Success Twenty One Pilots Feel Like They Need To Prove Themselves
By Katrina Nattress
April 16, 2019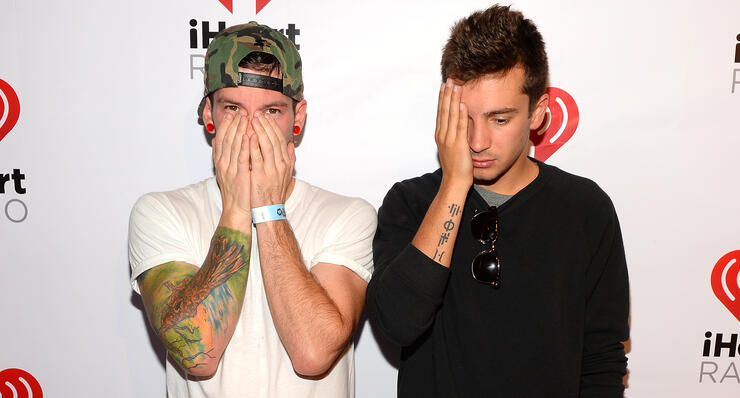 Twenty One Pilots are one of the biggest bands in the world right now, but Tyler Joseph and Josh Dun want to continue climbing that ladder — they sky's the limit, after all.
During a recent interview with Dork Tyler admitted that he and Josh still feel like they have something to prove to the world.
"I don't know if we'll ever get to a point where we feel like we've won everybody over and it's on cruise control. Everything we do is us still feeling like we need to prove ourselves, in a way," he confessed.
That being said, the 30-year-old explained how the band's success sort of crept up on them as they were touring on Blurryface.
"It's not until we look back on it that we realize what was happening," Tyler said. "We kept our heads down and just kept grinding and playing every day. It's like when you don't see a nephew for a long time; you realize he grew up, and he got taller, but if you were to live with him and watch him grow a fraction of an inch every single day, it doesn't feel that dramatic."
"We just didn't feel how gigantic everything got for us doing that touring cycle," he continued. "It's not until we look back on it after having a little bit of a break that we realised how special it was."
Read the full interview with Tyler here.
Photo: Getty Images
Chat About Despite Success Twenty One Pilots Feel Like They Need To Prove Themselves