DNCE Talks "Cake By The Ocean," Where Their Band Name Comes From & More
By Nicole Mastrogiannis
October 1, 2015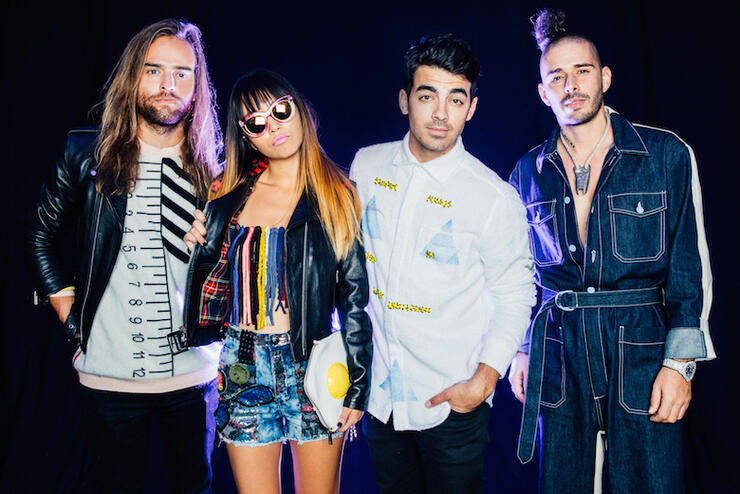 DNCE's new single "Cake By The Ocean" is the infectious tune we can't stop listening to. The dance-pop song has brought together band members Joe Jonas (vocals), Jack Lawless (drums), Cole Whittle (bass/keyboards), and JinJoo Lee (guitar), and there is plenty more music where that came from.
It may seem that DNCE magically appeared with their addictive new song this year, but all four members have known each other for years — in fact, according to the band, around nine or ten years to be exact. While Joe was still touring with his siblings as the Jonas Brothers, Jack had joined the guys as their drummer, and JinJoo had also toured with them at one point. They say the formation of DNCE just came naturally.
If you can't stop singing or dancing along to "Cake By The Ocean" (why wouldn't you, it's a bop), read on to find out everything else there is to know about DNCE. Here are 8 fun facts from the band themselves:
1. The title of "Cake By The Ocean," was inspired after the song's producers confused the cocktail, "Sex On The Beach," for "Cake By The Ocean."
"We were in the studio and working with these producers, who go by Mattman & Robin (Swedish duo Robin Fredrikson and Mattias Larsson), and they were telling a story to someone, and I over heard them confuse 'Sex on the Beach' [the drink] with 'Cake By The Ocean' — which I thought was kind of perfect. And then we just wrote the song from there. Put a bunch of stories in it, and it was done. Voila."
2. Speaking of cocktails, it looks like there really will be a "Cake By The Ocean" drink soon enough.
"We are going to figure that out. It's a whole red velvet, cake and Tito's in a blender."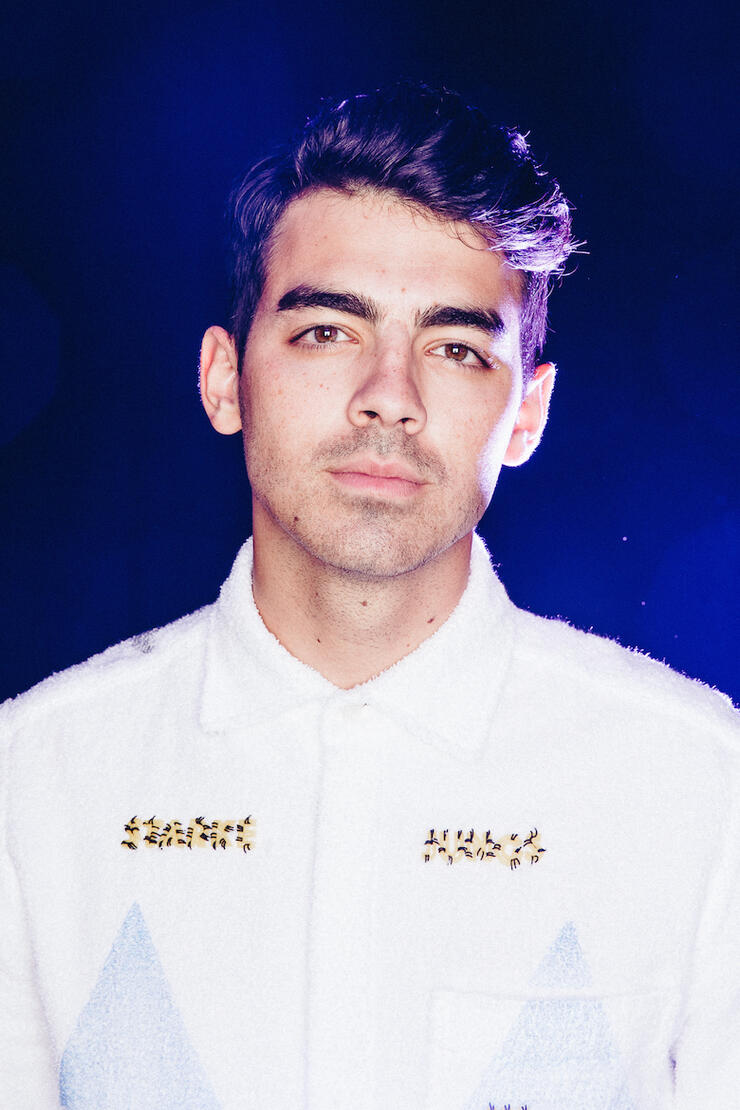 3. Their name DNCE — NOT DANCE. But dance does have to do with their chosen name, and it describes the four of them together, perfectly.
"There was a song that, one day we were writing in the studio, and an idea for a song pretty much [came about] where you're too drunk to spell dance, but you still get down. That's where it started. It just kind of describes the imperfect awesome[ness] of the four of us together."
4. Their sound is very fun and dance-y, with some great stories.
"It's music that you can dance to, and it's all about the stories. We have funny stories [that are] very detailed, like in [a] relationship that you can just laugh at, and commit to, and just sing along. Keeping life fun."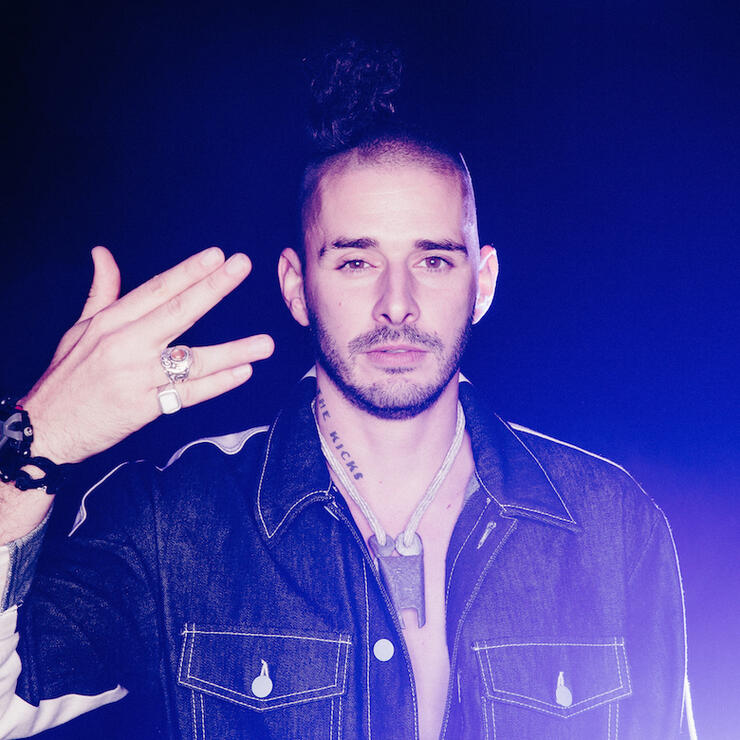 5. If they could describe their sound using only emojis, this is it:

6. Here are their favorite lyrics in "Cake By The Ocean": 
"The part where it talks about Naomi Campbell because she is dreamy. [And] where it talks about it Diddy, because he is a dreamboat too."
FYI, here are the actual lyrics: "Walk for me, baby/I'll be Diddy and you'll be Naomi."
7.  We showed the band several famous cakes from movies, and asked them which sweet morsel best described the band, and they chose this glorious masterpiece from 1993's The Sandlot:
"It's [the cake from] The Sandlot because it's a bunch of kids, and we are a bunch of kids, and we don't know what we are doing yet. And if those kids started a band, it would be DNCE."
8. They have an EP coming out very soon, along with a few other elaborate plans.
"We have an EP in October, and then an album in the fall, and then a greatest hit's in the summer of 2016. Then a comeback album for us in, it's due in like 2017. We're doing like the senior cruise next December. And then NOW, and then yeah a Vegas show. Forever. It is going to run for like 60, I think 65 year contract."