Lori Loughlin Reportedly Doesn't Believe She'll Actually Go To Prison
By Emily Lee
April 16, 2019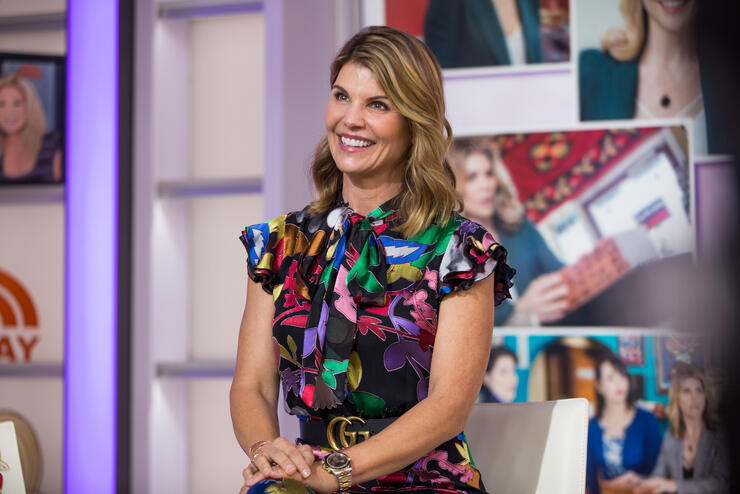 Lori Loughlin and her husband, Mossimo Giannulli, decided to plead not guilty for their involvement in the college admissions scam. They face up to 40 years in prison after being charged with conspiracy to commit mail and wire fraud , as well as honest services mail and wire fraud. Despite the facts, Lori reportedly still doesn't believe she will serve any time behind bars.
"[Lori and her husband] claim they were under the impression they might be breaking rules, but not laws," a source told Entertainment Tonight. "They feel they were manipulated by those involved and are planning that as part of their defense. They realize how serious the charges are, but feel that once the judge hears their story he will see they had no bad intentions."
According to ET's source, Loughlin believes that because she didn't realize she was committing any crimes that she should not be charged with such serious crimes. "They in no way felt they were money laundering," the source explained. "They thought the money would be used for a donation and to benefit the school. Even so, this has been one of the toughest decisions of Lori's life."
"When Lori heard the number of years she could spend in prison she broke down crying. The thought of being separated from her loved ones for years brought her to her knees," the source continued. "She has watched as the other families cut deals but her husband feels they are not guilty and should plead not guilty."
Lori and her husband will stand trial for their involvement in the scam. According to CBS' legal analyst Rikki Kleiman, the trial will likely not go in their favor. "If they have real physical evidence against Lori Loughlin, she and her husband are going to be in for a quick guilty verdict and a big punishment," she explained.
Photo: Getty
Chat About Lori Loughlin Reportedly Doesn't Believe She'll Actually Go To Prison