Mumford & Sons Perform 'Beloved' With Yebba And The Staves: Watch
By Katrina Nattress
April 16, 2019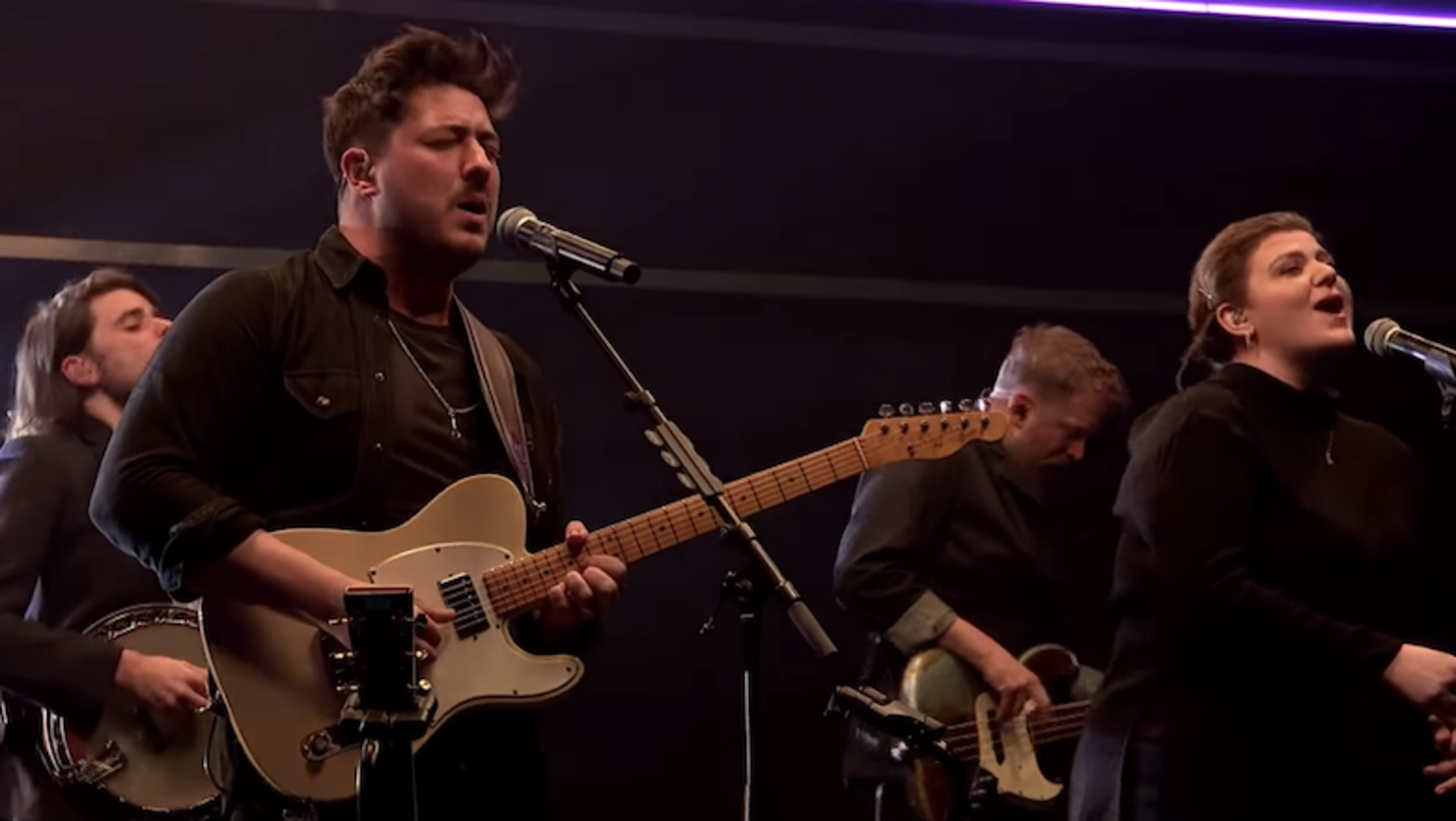 Last year Mumford & Sons released their fourth studio album, Delta, and have been on the road ever since to support it. After wrapping up the North American leg of their world tour, the folk rockers had some down time before embarking on their European dates and decided to stop by The Jonathan Ross Show to perform their emotional single "Beloved," along with a few special guests. The band was accompanied by Brooklyn-based jazz singer YEBBA and English indie folk trio The Staves. Together, they brought an extra layer to the song with soaring female vocal melodies and harmonies.
"Everyone knows loss in one way or another," Marcus Mumford has said about the song. "This song is about that. I'd never sat with anyone as they died before, and it had an effect on me. As it does everyone I know who has experienced it. But there's wildness and beauty in it as well, and a deep honoring, that became the beginnings of this song that we worked up called 'Beloved.' I feel determined for people to take whatever they want from it, and not to be emotionally prescriptive."
Watch Mumford & Sons, YEBBA and The Staves perform "Beloved" below.