Seattle Seahawks Make Russell Wilson The Highest-Paid Player In The NFL
By Bill Galluccio
April 16, 2019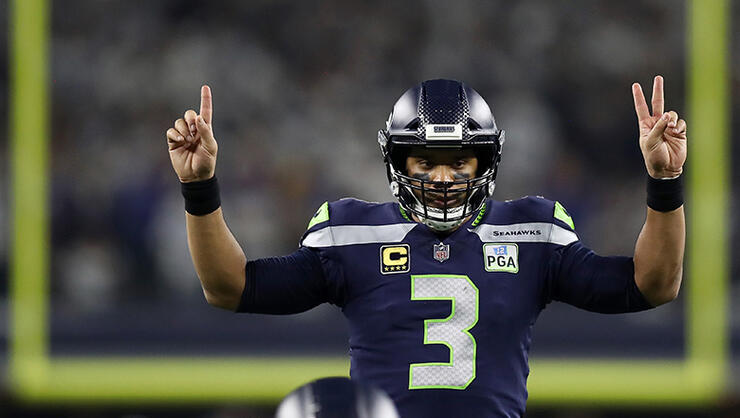 The Seattle Seahawks have made their star quarterback the highest-paid player in the National Football League. Russell Wilson came to an agreement with the Seahawks on a four-year extension worth $140 million that includes a $65 million signing bonus. The new deal also involves a no-trade clause.
"Russell wanted more than anything to stay in Seattle," Wilson's agent Mark Rodgers told NFL Network Insider Ian Rapoport. "My job was to make sure of it while doing the best deal possible. The no-trade clause clinched it. We didn't want to get to draft night three years from now and have his name in trade rumors. Once they offered that, we knew we would have a deal."
Wilson announced that he had a deal in a video on Instagram while lying in bed with his wife Ciara just before they went to sleep.
Wilson was in the final year of a four-year extension and was slated to earn $17 million in 2019. Now, Wilson will receive an average of $35 million per year, surpassing Aaron Rodgers' previous record-setting contract that paid him an average of $32.5 million per year.
Photo: Getty Images
Chat About Seattle Seahawks Make Russell Wilson The Highest-Paid Player In The NFL