60 Doctors, Pharmacists Charged In Largest Opioid Prescription Bust Ever
By Bill Galluccio
April 17, 2019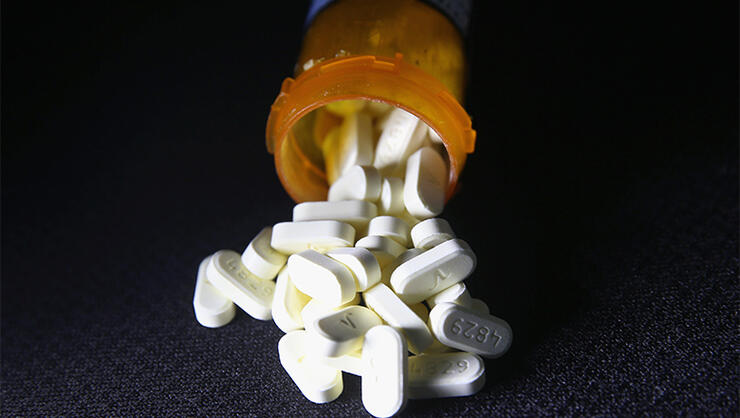 Federal prosecutors announced that they have made the largest opioid prescription bust in U.S. history. Officials have filed charges against 60 people including doctors and pharmacists who wrote over 350,000 fraudulent prescriptions for opioid painkillers.
Those prescriptions flooded the streets of rural Ohio, Kentucky, Tennessee, Alabama, and West Virginia with nearly 32 million pills. Officials referred to the accused as drug dealers, who would hand out prescriptions to their friends or in exchange for sexual favors.
"You can rest assured, when medical professionals behave like drug dealers, the Department of Justice is going to treat them like drug dealers," said Assistant Attorney General Brian Benczkowski.
The massive bust was the result of the newly formed Appalachian Regional Prescription Strike Force which was created to help bring an end to the deadly opioid epidemic that is taking the lives of 130 Americans every day.
Fourteen health care fraud professionals were sent to areas that have been hard hit by the epidemic and they began working with local officials in the health care industry to identify unusual trends that could suggest a health clinic or doctor was providing illegal prescriptions for the addictive drugs.
Once they shut down the prescription mills, they also stationed professionals outside to help guide people looking for illegal prescriptions toward counseling services and rehabilitation facilities to help them overcome their addiction.
"When these facilities are taken down, there are resources in place to give the best possible chance for those victims to get proper treatment," Benjamin Glassman, the U.S. Attorney for the Southern District of Ohio said. "Opioids are the public health and safety crisis of our lifetime. This innovation, I hope, will be a road map for the future." 
Photo: Getty Images
Chat About 60 Doctors, Pharmacists Charged In Largest Opioid Prescription Bust Ever