Judge Blocks Video of Robert Kraft at Massage Parlor For Now
By R.J. Johnson - @rickerthewriter
April 17, 2019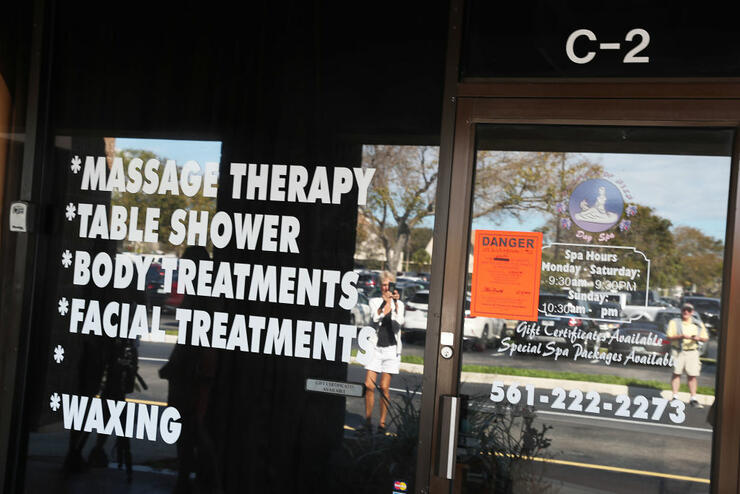 Update 12:30 p.m:
New England Patriots owner Robert Kraft has achieved a temporary victory in his fight to keep police surveillance video of his visit to a day spa from being released. Florida 15th Judicial Circuit Court Judge Joseph Marx blocked the release earlier today. A second hearing on the matter has been scheduled for later this month.
The news comes on the heels of prosecutors announcing they intend on releasing the videos of Kraft's visit to the Orchids of Asia Day Spa in Jupiter, Florida thanks to the state's open-records laws.
Original story follows below:
Prosecutors in Florida say they intend on releasing police surveillance videos of New England Patriots owner Robert Kraft receiving sexual services for pay at a massage parlor on two occasions.
The Palm Beach County State's Attorney's Office indicated in a court filing that the office must release the video under Florida's extensive open-records laws according to a report from The Boston Globe. Kraft, 77, has been charged with two counts of soliciting prostitution in connection with his visits to the Jupiter, FL massage parlor. Prosecutors say they cannot wait for a judge to decide whether the videos of Kraft and 24 other men caught up in the sting, should remain under seal while the massage parlor's owner, Lei Wang, is prosecuted.
Wang allegedly managed the Orchids of Asia Spa in Jupiter and has been charged with numerous offenses, including maintaining a house of prostitution.
Kraft's lawyers have been fighting the release of the video which they describe as "pornography."
Photo: Getty Images
Chat About Judge Blocks Video of Robert Kraft at Massage Parlor For Now