Sophie Turner Says She Considered Suicide Over 'Game Of Thrones' Criticism
By Hayden Brooks
April 17, 2019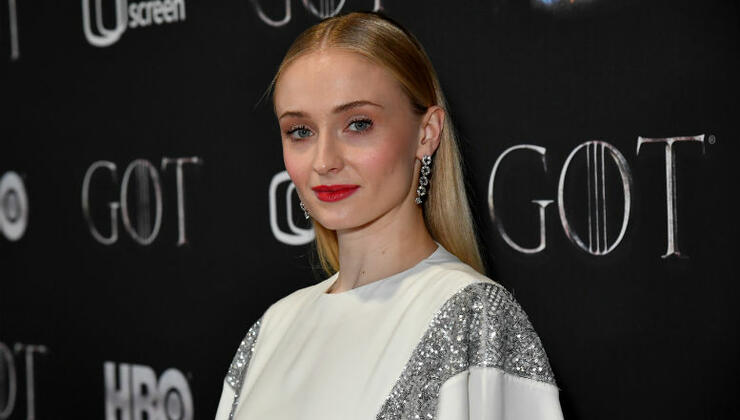 Sophie Turner's star is shining bright, courtesy of her Hollywood accolades, but the effort that the 23-year-old put into her career brought some negative consequences on her mental health, particularly since she was only 14-years-old when she was cast in Game of Thrones.
During her recent appearance on Dr. Phil's podcast, "Phil In the Blanks," Turner opened up about her struggles with depression, admitting that the social media magnifying lens became too much for her. "I was so in love with [working on Game of Thrones] … I couldn't believe I was going to get paid for it," she explained to the host. "Everything was incredible, it only started to go downhill I think when I started to hit puberty and really puberty at like 17 and my metabolism was slowing down massively and I was gaining weight and there was the social media scrutiny and everything and that was when it kind of hit me." Unfortunately, Turner started to believe the negative fuss and it took a toll on her headspace. "I would just believe it. I would say, 'Yeah, I am spotty. I am fat. I am a bad actress.' I would just believe it," she recalled. "I would get [the costume department] to tighten my corset a lot. I just got very, very self-conscious."
Depression hit the actress for "about five or six years," and suicidal thoughts remained very much part of that experience. "It's weird. I say I wasn't very depressed when I was younger, but I used to think about suicide a lot when I was younger. I don't know why though," Turner said. "Maybe it's just a weird fascination I used to have, but yeah, I used to think about it. I don't think I ever would have gone through with it. I don't know."
Thankfully, Turner is now in a much better headspace and has turned to therapy, medication and her romance with Joe Jonas as means to cope. "I love myself now or more than I used to now," she confessed. "I don't think I love myself at all, but I'm now with someone who makes me realize I do have some redeeming qualities I suppose."
If you're having suicidal thoughts and need immediate help coping, please call emergency services such as 911 or the National Suicide Prevention Hotline at 1-800-273-TALK.
Chat About Sophie Turner Says She Considered Suicide Over 'Game Of Thrones' Criticism