Alex Trebek Wraps 'Jeopardy' & Shares Health Update Amid Cancer Battle
By Emily Lee
April 18, 2019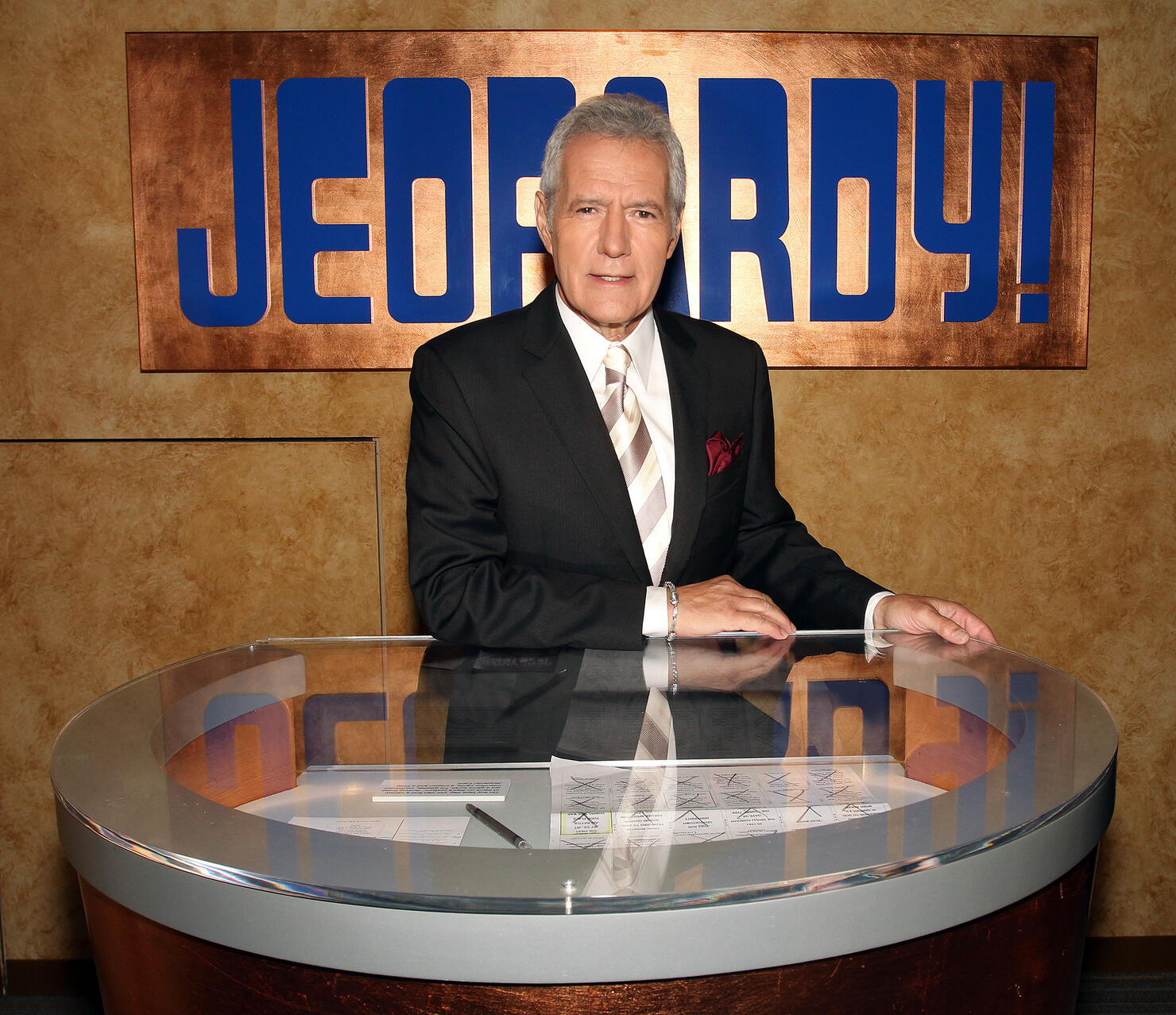 As Jeopardy heads into temporary hiatus, host Alex Trebek is reassuring fans he's "feeling good" amid his battle with cancer. On the last day of filming for the current season, Trebek filmed a short message for viewers of the long running show, saying "despite what you may have heard, I'm feeling good, I'm continuing with my therapy and we...[are] already working on our next season, the 36th year of Jeopardy."
Trebek's message comes just a few weeks after announcing he was diagnosed with stage 4 pancreatic cancer. According to The American Cancer Society, this type of cancer has a 5-year survival rate of 9% on average. Despite that, though, Trebek remained optimistic and promised to Jeopardy's loyal viewers he wasn't going anywhere.
"I wanted to once again thank you for your continuing messages of encouragement and support particularly the many cards I've received from young people. I'm touched beyond words," Trebek says in the video message. "So I look forward to seeing you once again in September with all kinds of good stuff." 
Trebek has been the host of Jeopardy since the show debuted in 1984 and has taken home five Daytime Emmys for outstanding game show host, as well as a lifetime achievement award in 2011, for his work on the show. According to The Hollywood Reporter, Jeopardy remains one of the most popular shows in syndication, averaging more than 10 million daily viewers, in its 35th season.
Photo: Getty