Lil Dicky Drops Star-Studded "Earth" Collab with Justin Bieber & More
By Taylor Fields
April 19, 2019
Lil Dicky wants to save the planet and he's doing so through his brand new mega-collab, which features every artist you can think of, called "Earth." The song comes just ahead of Earth Day (April 22nd), and aims to not only celebrate the annual holiday, but to spread awareness about how we can make our environment better.
Featured on "Earth," produced by Benny Blanco and Cashmere Cat, are a genre-spanning list of artists including Justin Bieber, Ariana Grande, Halsey, Zac Brown, Brendon Urie, Hailee Steinfeld, Wiz Khalifa, Snoop Dogg, Kevin Hart, Adam Levine, Shawn Mendes, Charlie Puth, Sia, Miley Cyrus, Lil Jon, Rita Ora, Miguel, Katy Perry, Lil Yachty, Ed Sheeran, Meghan Trainor, Joel Embiid, Tory Lanez, John Legend, Psy, Bad Bunny, Kris Wu, Backstreet Boys and Leonardo DiCaprio.
In a press release, Lil Dicky explains, "Like a lot of people, I had a vague idea that something bad was happening here on Earth, but I didn't really realize how insane our climate crisis is and how screwed humanity is about to be. It's full-on crazy! If we don't get our act together now, and change a lot about our fundamental behavior, Earth will become unlivable alarmingly soon. Why did it take me so long to get wind of this? I feel like everybody on the planet should be talking about this 24/7. But that's not the case. So I wanted to make the most entertaining and epic piece of content possible, to get everyone aware and talking. Because it's now or never... Let's save the Earth! We love the Earth!"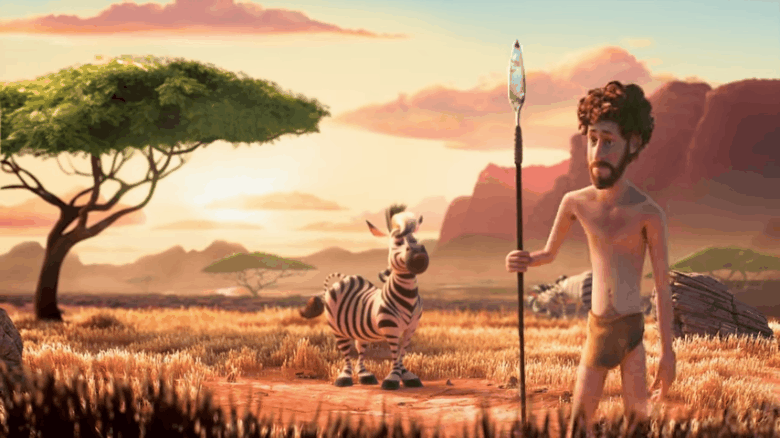 "Earth" also comes with an official music video, co-directed by Nigel Tierney (from Emmy Award winning content studio RYOT), Federico Heller (of 3Dar and Iconic Engine), and executive produced by Scooter Braun, SB Projects, Mike Hertz and Zeda Stone of RYOT. In the visual, Lil Dicky and his collaborators celebrate Earth Day and help shine the spotlight on the climate change crisis that is currently affecting our planet.
The video kicks off with news coverage of the wildfires in California last year, with the camera then panning over things that affect our ecosystem like litter on the ground and emissions from a car driving by. The rest of the visual is animated as each featured artist on the song voices different animals and characters.
Follow your favorite stars in the "Earth" short film with the character key below and watch the music video above! (Warning: Explicit Language):
Baboon: Justin Bieber
Zebra: Ariana Grande
Lion Cub: Halsey
Cow: Zac Brown
Pig: Brendon Urie
Common Fungus: Hailee Steinfeld 
Skunk: Wiz Khalifa
Marijuana: Snoop Dogg
Kanye West: Kevin Hart
Vultures: Adam Levine
Rhinos: Shawn Mendes
Giraffe: Charlie Puth
Kangaroo: Sia
Elephant: Miley Cyrus 
Clam: Lil Jon
Wolf: Rita Ora
Squirrel: Miguel
Pony: Katy Perry
HPV: Lil Yachty
Koala: Ed Sheeran
India: Meghan Trainor
Africa: Joel Embiid
China: Tory Lanez
We Love the Earth: John Legend, Psy, Bad Bunny, Kris Wu
Mankind: Lil Dicky
Credits: Backstreet Boys
Leonardo DiCaprio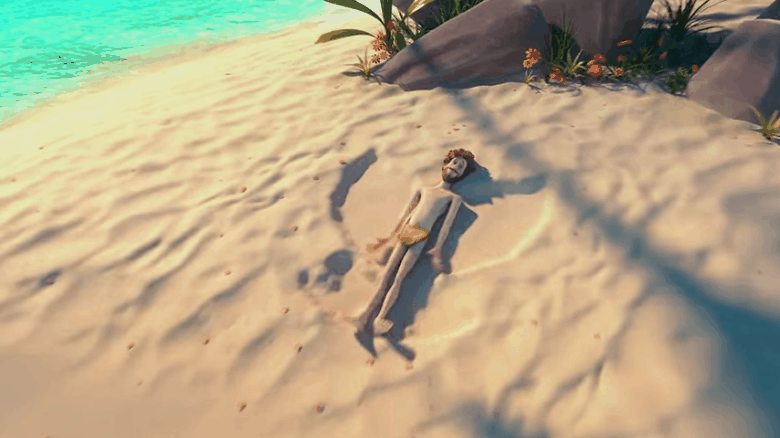 Aside from the long list of celebrity friends, Lil Dicky also collaborated with the Leonardo DiCaprio Foundation (LDF). A portion of the profits from "Earth," its music video, and merchandise will go to several nonprofits identified by LDF who are trying to implement solutions to climate change through helping communities transition to 100% renewable energy, protecting critical ecosystems and wildlife, and supporting regenerative farming practices. For more info, head to www.welovetheearth.org.
To further celebrate Earth Day and his new single, Lil Dicky teamed up with iHeartRadio to curate his very own "Earth Day" themed playlist! Listen now on iHeartRadio.