Little Big Town's 'The Daughters' Video Celebrates Female Empowerment
By Katrina Nattress
April 18, 2019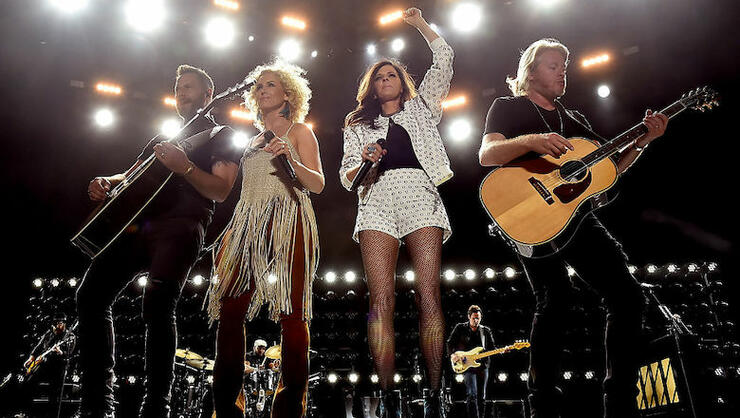 Little Big Town debuted their new single "The Daughters" during the American Country Music Awards earlier this month, and now they've shared its empowering video.
The visuals cut between shots of the band playing in a high school gym and the evolution of a girl who is determined to pave her own path. The first chapter is set in 1955, when the teenaged girl is forced to learn etiquette and how to properly apply makeup though she'd rather play outside. The second chapter is set in 1984, when the girl is part of the cheerleading squad but would rather be part of the basketball team. Finally, in 2019, we see the same girl getting ready with the cheerleaders in the locker room, only when she comes out she's wearing a basketball jersey rather than a cheerleading uniform.
The clip is a perfect representation of the song's lyrics, which lament "And pose like a trophy on a shelf/ Dream for everyone, but not yourself/ I've heard of God the Son and God the Father/ I'm still looking for a God for the daughters." Though women growing up now have much more freedom than they did decades ago, there's still work to be done.
Watch Little Big Town's triumphant "The Daughters" video below.
Chat About Little Big Town's 'The Daughters' Video Celebrates Female Empowerment