Shawn Mendes Was Denied From A Dublin Pub, So He Went To McDonald's Instead
By Hayden Brooks
April 18, 2019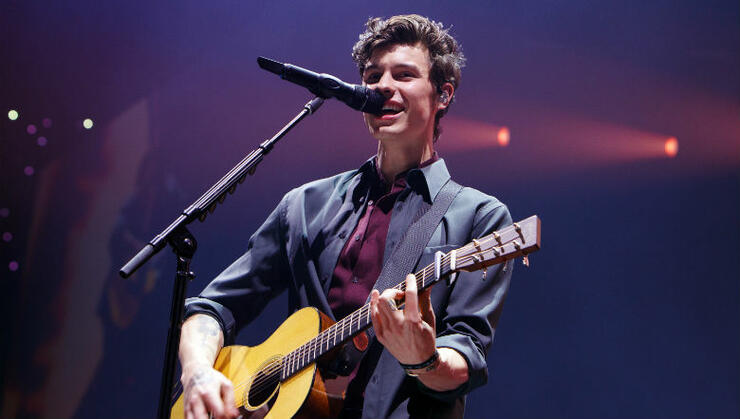 Shawn Mendes isn't of drinking age just yet, so it wasn't too surprising that the pop star was denied entry into a Dublin pub. Instead, the 20-year-old star opted to visit McDonald's after he was denied from the Irish bar.
As you might have expected, the moment with Mendes was caught on camera and has gained some viral traction. In footage of the Sunday occurrence (April 14), the singer is seen speaking with a bouncer outside of the venue, before saying, "Okay. Thank you. Wow," and then walking away from the entrance. Nearby fans attempt to help him out by offering to buy him some beer, but the singer declines their offer. "No, no, no, I'm fine," he replies. In a twist of events, Mendes decided on a late-night visit to McDonald's and managed to take plenty of photos with fans even if it was 3 AM. Mendes was in Dublin as part of his third solo concert tour, which is expected to hit North American in mid-June and keep him busy throughout the remainder of the year. Scroll on to see the viral moment and the photos of the star with fans!
In other news, Mendes recently caught some heat for telling fans that he does not watch his face. "I'm not lying when I tell you guys that I just don't wash my face," he responded to a fan inquiry about his skin care routine during a recent Q&A. "I meditate a lot. I think skin is very based on how you're feeling. You could rub dirt on your face, but if you're happy, you won't break out! When you're unhappy, sad, or stressed I think that's when you break out the most," he continued. "So, honestly, do everything that will make you happier, I think."
Chat About Shawn Mendes Was Denied From A Dublin Pub, So He Went To McDonald's Instead