Tim McGraw, Dierks Bentley, + More Set To Perform At NFL Draft In Nashville
By Lauryn Snapp
April 18, 2019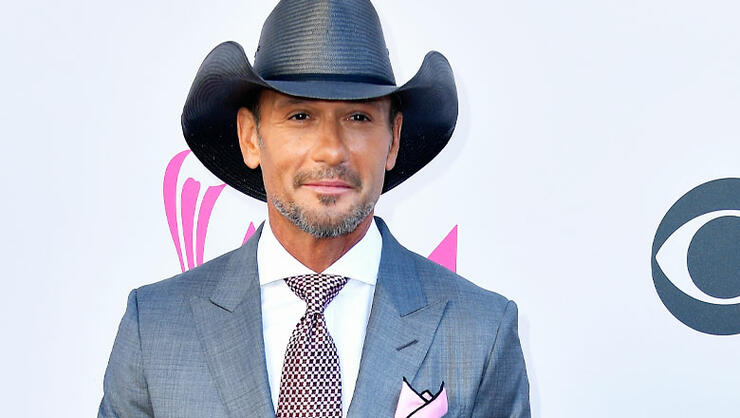 It's football time in Tennessee!
No, we aren't just talking about the Tennessee Vols, we are talking about the 2019 NFL Draft that's rolling into Nashville Thursday, April 25 until Saturday, April 27.
Cece Winans, gospel artist, will be leading the kickoff by singing the National Anthem on opening night.Country superstar, Tim McGraw is adding to the entertainment by headlining a free concert on Friday, April 26 at the Draft Main Stage located on lower Broadway in the heart of Music City!
In June, McGraw will release his newest book entitled 'Songs of America: Patriotism, Protest and the Music That Made a Nation.' The "Humble And Kind" singer will then embark on a nationwide book tour this summer where he will be performing songs in addition to book signings!
RELATED: Tim McGraw Plots Tour For His 'Songs Of America' Book: See The Dates.
Dierks Bentley is also adding to the musical talent that will be seen during the NFL Draft weekend. Dierks will be performing a free concert on Saturday, April 27.At a recent press conference, Bentley shared that the draft "is a great thing for the city...to have the draft here and have the chance to be one of the guys up on stage to lead the party, it's really exciting for me."Dierks Bentley's Whiskey Row is sure to be packed next weekend.
The NFL promises more than 20 musical acts will perform but have been tight-lipped about releasing any names besides Winans, McGraw, and Bentley. Who else do you want to see? Let Cody Alan know by connecting on Twitter and Instagram @CodyAlan.
Photo Credit: Getty Images.
Chat About Tim McGraw, Dierks Bentley, + More Set To Perform At NFL Draft In Nashville