Danny Amendola Shades Zedd After He Sparked Olivia Culpo Romance Rumors
By Emily Lee
April 19, 2019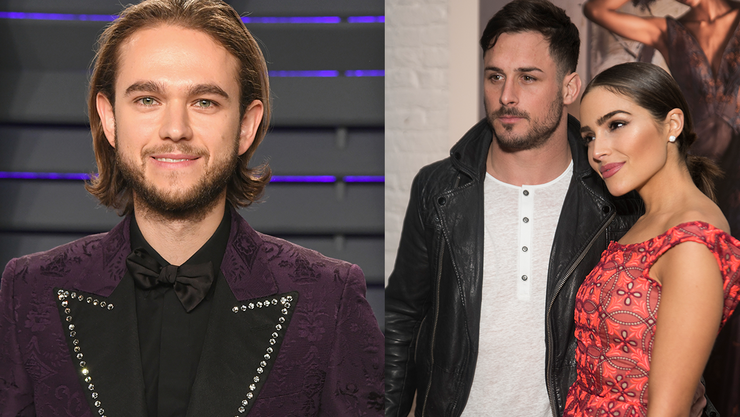 It looks like on-again-off-again couple Danny Amendola and Olivia Culpo is off...again. Their split is getting messy, too. Olivia was spotted getting cozy with Zedd while watching Ariana Grande perform at Coachella last week and Danny seems to be a little jealous. Danny shaded Zedd on his Instagram stories...before promptly deleting the video. Don't worry, though, a fan captured the (apparent) slight and shared it on Twitter.
The 33-year-old NFL player recorded himself watching Die Hard on his laptop. Bruce Willis has a few lines in the film about "Zed's chopper." Danny pans the phone to his laptop screen during these scenes, where he captures the dialogue "Zed's dead, baby, Zed's dead." Yikes!
This isn't the first time Danny and Olivia have shaded each other on social media after a split, either. The pair split back in October 2018 after the football player was spotted getting close with another woman. On Danny's birthday, which was a few days after the public breakup, Olivia showed off a brand new Rolex watch on Instagram. "Looks like this is my present now. HAPPY BDAY TO ME," she captioned the post.
It doesn't appear as though Olivia or Zedd has responded to Danny's shade. They also haven't confirmed whether there's any truth to those romance rumors, either. We'll just have to wait and see if any more shade gets thrown.
Photo: Getty
Chat About Danny Amendola Shades Zedd After He Sparked Olivia Culpo Romance Rumors