Eric Clapton Performs "Layla" Electric For First Time In Six Years
By Andrew Magnotta @AndrewMagnotta
April 19, 2019
After six years of highlighting the shorter, acoustic version of his signature song "Layla" during his live concerts, Eric Clapton is back to playing the song on his Stratocaster.
"Layla" was a hit for the Clapton-led band Derek and the Dominos in 1970. Old Slowhand's acoustic arrangement of the song debuted in 1992 on his MTV Unplugged and became a hit in its own right.
But Clapton fans tend to be fans of the electric guitar, and when Clapton began favoring the acoustic version of "Layla" during live concerts, fans started to grumble. For years, it was a toss up which version Clapton would play on tour. Over the last six years, the singer/songwriter and guitar hero had stuck strictly to the acoustic rendition.
That streak ended on April 13 when Clapton performed a fully electric "Layla" in all its glory live at Tokyo's legendary Budokan arena, during the first concert of a five-night residency.
You can watch some fan-shot video above.
While the video angle and quality isn't pristine, the sound is good enough to show Clapton and his band are as forceful as ever.
Clapton has a handful of live dates on his 2019 calendar. Get all the dates here.
Photo: Getty Images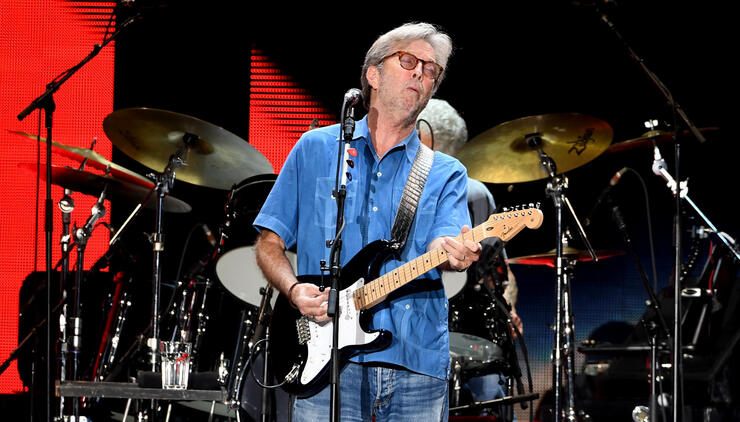 Chat About Eric Clapton Performs "Layla" Electric For First Time In Six Years