Kim Kardashian Explains How Those Kanye West-Designed Sinks Actually Work
By Hayden Brooks
April 19, 2019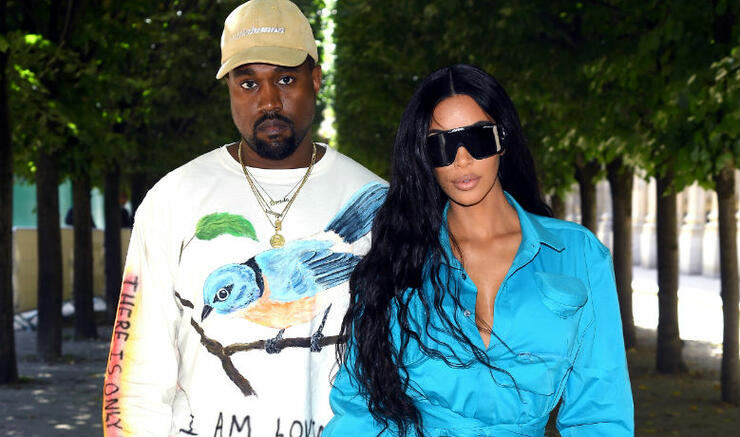 Kim Kardashian had us all severely confused when she walked Vogue's "73 Question" into her and Kanye West's bathroom and showed off their minimal, basin-less sinks. However, we have all the answers to the wildly, fancy piece straight from the E! reality star's mouth.
On Wednesday (April 17), the TV personality took to Instagram Stories to explain just how the futuristic sinks work, shouting out its creators: architect Claudio Silvestrin, interior designer Axel Vervoordt and, of course, her husband designer. "Okay. Since everyone is a little bit confused about our sinks, I thought I would just show you guys a little tour of our bathroom," Kardashian said in the clip. "So, eight versions of this prototype sink were made and it does actually like, slightly slope down. You can kinda see. And there's a slit for the water and it goes in."
"You can put it on as high pressure as you want and no backsplash will come up," she continued.
Kardashian's installment of the the video series comes in part with her recent cover story for the magazine, where she revealed that she's in the process of becoming a lawyer. "I had to think long and hard about this," she told the outlet, admitting that the decision arrived after "seeing a really good result with" Johnson. "The White House called me to advise to help change the system of clemency. and I'm sitting in the Roosevelt Room with, like, a judge who had sentenced criminals and a lot of really powerful people and I just sat there, like, 'Oh, sh*t. I need to know more.' I would say what I had to say, about the human side and why this is so unfair. But I had attorneys with me who could back that up with all the facts of the case. It's never one person who gets things done; it's always a collective of people, and I've always known my role, but I just felt like I wanted to be able to fight for people who have paid their dues to society. I just felt like the system could be so different, and I wanted to fight to fix it, and if I knew more, I could do more."
Chat About Kim Kardashian Explains How Those Kanye West-Designed Sinks Actually Work