Meek Mill Reveals Why He Left Instagram
By Peyton Blakemore
April 22, 2019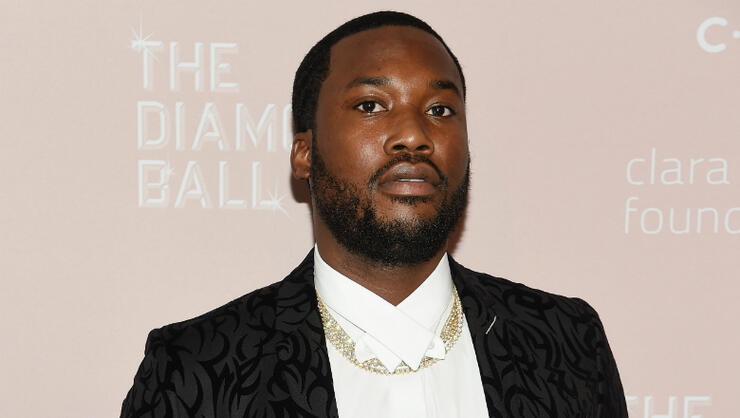 Meek Mill's had enough of people flexing on the 'gram.
Over the weekend, the Philly rapper shocked fans when he deleted his Instagram account without warning or explanation. However, after fans began bombarding his Twitter with questions about his dramatic exit from the social media platform, Meek ironically tweeted, "No social media .... all real life!"
The "24/7" rapper later responded to a fan's tweet about Instagram being boring without him with an explanation as to why he decided to leave IG. "I'm on real life vibes right now," he wrote. "I be tired of seeing all that capping sometimes 😂."
While Meek may be on an indefinite Instagram hiatus, it doesn't look like he'll be keeping that same energy when it comes to his beloved Twitter account. Not only was Meek tweeting about his exit from Instagram on the social media platform, but he was also back to answering fan questions on Twitter shortly after his IG departure.
As fans know, Meek has quite an interesting history with Twitter. Not only has he used the platform to connect to his fans, but it's also been the source of many of his online feuds. Back in February, fans accused Meek of shading his ex Nicki Minaj during his Twitter feud with Michael Rapaport. After he cropped her out of a photo and appeared to refer to her as "Anonymous," fans quickly called him out for it. "Meek you cancelled ahhhkayyy how dare you refer to Nicki as Anonymous," one fan wrote on The Shade Room, who shared the cropped and not cropped photos to Instagram. A second fan commented, "She Would've Done It Too... Where's The Foul?"
Photo: Getty Images
Chat About Meek Mill Reveals Why He Left Instagram