Michael Ray Shares Vulnerable New Single, 'Her World Or Mine'
By Lauryn Snapp
April 22, 2019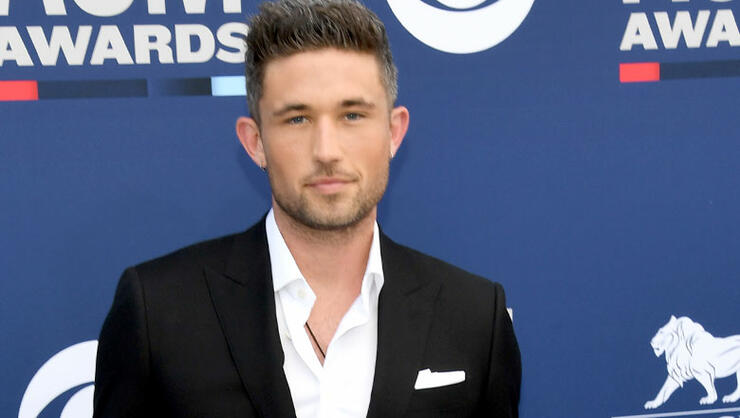 Michael Ray shakes fans with his new heartbreak inspired single.
Following the high-energy, No. 1 single "One That Got Away," Michael shares a thoughtful, honest, and vulnerable breakup ballad, "Her World Or Mine." Written by Brett Beavers, Jamie Paulin and Travis Denning, "Her World Or Mine" is Michael's third single from his critically-acclaimed album,Amos.
"When we added 'Her World or Mine' to our live show last year, the response was immediate and now every night on the road the crowd sings it back to us," shares Ray. "I think it has resonated so strongly with fans because no matter which side you are on…the one who has moved on or the one who is hanging on…everyone has been there at some point in their life, they see themselves in this song. I certainly do."
Michael may remember heartbreak from his past, but he is very much in love now.
While in Las Vegas during the ACM Awards, Michael spilled tea with Cody Alan and revealed that he will be featured on a duet with fiancé Carly Pearce. Michael hinted at details saying, "It's a true duet. There's a part where it's kind of like a conversation between the two of us. It's a really cool song and I'm really excited for her and really proud at how its turned out."
When can we expect to hear this track?
Michael didn't know if a date had been set, but shared "I'm not sure when her record comes out, but I do know it's on the album." He continued with a laugh, "I don't think I have been cut yet."
Photo Credit: Getty Images.
Chat About Michael Ray Shares Vulnerable New Single, 'Her World Or Mine'