Carrie Underwood Reveals New Single + Tour Details
By Lauryn Snapp
April 23, 2019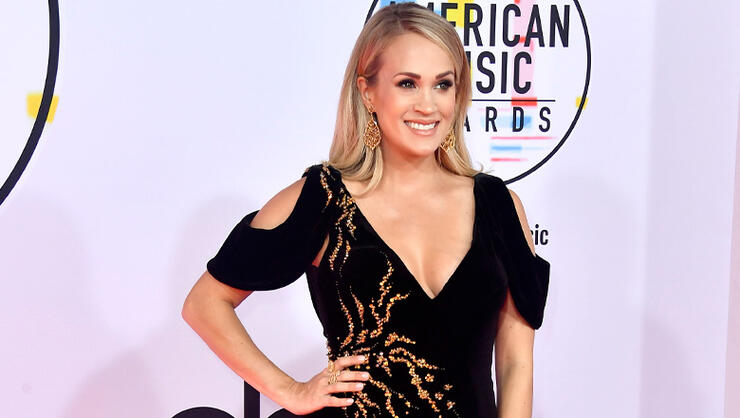 Carrie Underwood is heading south for her summer tour with a new single, "Southbound."
The summer anthem is the third track to be released as a single from her latest 'Cry Pretty' album, and with lyrics that include pontoon boats, spring break, Tennessee Honey, and party coves, country fans are ready to warm up with this sunny season.
The global country star will be on the road this summer for her 'Cry Pretty 360' tour alongside Maddie & Tae and Runaway June! Talk about female power!
In a recent interview with Cody Alan, Carrie shared that rehearsals are going really well saying, "We have been in music rehearsals, and I've done some wardrobe fittings. We have been living in that land! And, very soon, we will be on stage!" Carrie notes that fans can expect multiple wardrobe changes and admits that she hasn't been as hands-on with this tour as she has been in the past, but she is thrilled with how things are coming together. She tells Cody, "With this tour, I've had to kind of let other people take it a little more. We've done a lot of talking about things, and I trust my people to get after it, but I have a two-and-a-half-month-old baby, so it's been hard to be onto every tiny detail."
Carrie Underwood's "Southbound" Lyrics:
We got a pontoon boat with a Yamaha / People dressed like they're in Panama / Small town, spring break / Every weekend 'round this place / And there's a bunch of boys trying to catch the eyes / Of all the pretty girls that are walking by / And those redneck margaritas are two for one at that old marina.
Tan lines and gas station cheap stations / They're coming here from all around.
Chorus:
To get a little southbound, unwound, Tennessee Honey kinda buzz / Then south sounds up loud, summer drippin' off of us / From the river bank to the party cove / Long as it floats, we'll rock the boat / And it's all lookin' up when we get down, yeah / And get a little southbound, southbound / Get a little southbound, southbound.
Bo got a ticket in a no-wake zone / But Katie's the one that should take it slow / 'Cause she's dancin' on the dock and it's only two o'clock / Yeah, the fish ain't bitin' 'cause the party's on / The old men are thinkin' 'bout goin' home / But those redneck margaritas are two for one at that old marina, yeah.
Got the rope swing, swingin' like a chandelier / Little bit of heaven on the water right here / Don't need much, just a couple of beers and you and me / Gotta love this time of year / Getting southbound, southbound.
Photo Credit: Getty Images.
Chat About Carrie Underwood Reveals New Single + Tour Details