Ciara Shares Flawless No-Makeup & Extension-Free Selfie: 'The Real Me'
By Lauren Crawford
April 23, 2019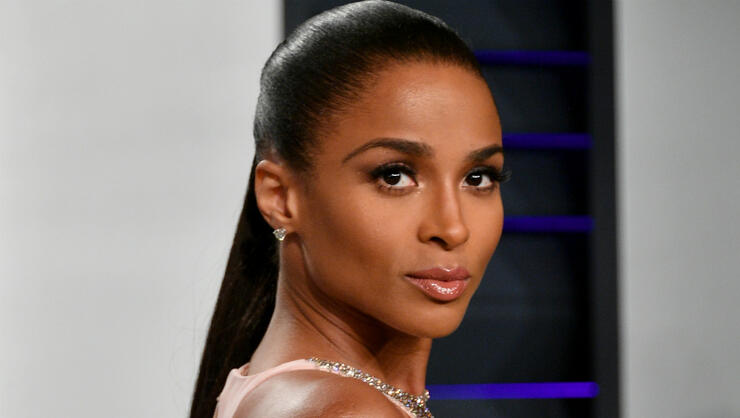 Ciara is fully embracing her "flaws" and all.
The "Thinkin Bout You" singer shared a filter-less, bare, and quite vulnerable selfie on Instagram Monday (April 22), all in the name of self-love!
"No makeup. No extensions. Vulnerable. My Beauty Marks and all. The real me.. and I love it," Ciara captioned the selfie, which showed her from the waist up in a white tank top. "Finally embracing myself fully! It feels good."
Ciara then issued a challenge to her fans, asking that they join her "Beauty Marks" journey by posting a raw, unedited selfie of themselves. "Csquad! Join me in my#BeautyMarksjourney and upload your rawest selfies at onlyciara.com/beautymarks," she wrote. "Don't be afraid to let YOUR Beauty Marks show!"
Ciara's husband Russell Wilson was definitely feeling his wife's makeup- and extension-free selfie as he later commented, "So beautiful. #BeautyMarks."
As fans know, Beauty Marks is not only in reference to Ciara's new challenge, but all also her upcoming album and record label, Beauty Marks Entertainment.
Earlier this month, the 33-year-old entertainer opened up to Entertainment Tonight about starting the company in 2017. "It was huge. I had dreamt of making my own label for a while," she shared. "In this stage in my career, you've worked so hard so you really want to fully benefit from the work of your labor. So that's what this moment is about for me. It's about ownership, it's about self-empowerment also, it's not only myself, but also young girls and people around the world."
Photo: Getty Images
Chat About Ciara Shares Flawless No-Makeup & Extension-Free Selfie: 'The Real Me'