Feds: Leader of Militia Once Claimed Group Was Training For Assassinations
By R.J. Johnson - @rickerthewriter
April 23, 2019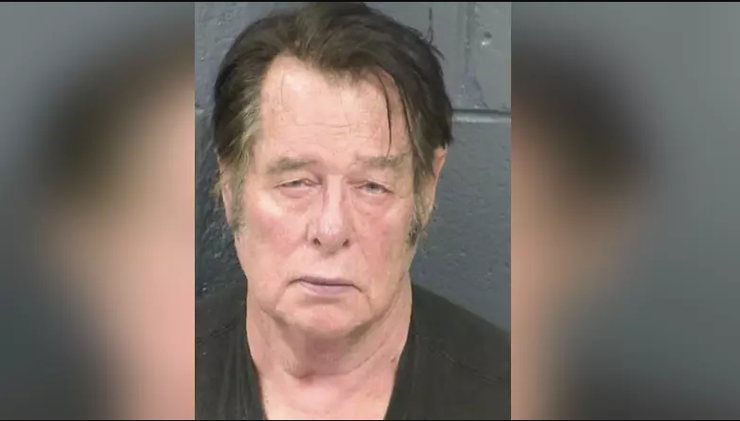 The man accused of leading an armed militia that detained hundreds of migrants at the U.S./Mexico border once claimed his group was training to assassinate prominent Democrats like Hillary Clinton and former President Barack Obama, court records revealed Monday.
In 2017, agents with the Federal Bureau of Investigation went to Larry Mitchell Hopkins' house after reports to an FBI tip line alerted the agency to the alleged threats against the former President of the United States and Secretary of State. The FBI was told that Hopkins was allegedly involved in "militia extremist activity" at his Flora Vista, New Mexico home. Hopkins, (who is also known as Johnny Horton Jr.), was identified as the leader of United Constitutional Patriots and his home was the 'base' of operations for the group.
"Hopkins also allegedly made the statement that the United Constitutional Patriots were training to assassinate George Soros, Hillary Clinton and Barack Obama, because of these individuals' support of Antifa," court records state.
It's unknown when Hopkins allegedly made the statement.
Agents recovered nine weapons and ammunition during their search of Hopkins' property in 2017. Hopkins was prohibited from possessing firearms or ammunition because he had been convicted of at least three felonies, including impersonating an Oregon peace officer in 2006, the criminal complaint states.
Hopkins was charged Monday with being a felon in possession of firearms and ammunition that stemmed from the 2017 search. His group was heavily criticized after videos posted online puportedly showed migrants being held by members of the militia before being turned over to U.S. Border Patrol agents. Footage showed several people wearing full military fatigues and carrying handguns while wearing gloves and black masks. A spokesperson for the group claimed their actions were legal and amounted to a "verbal citizens arrest."
"This is a dangerous felon who should not have weapons around children and families," New Mexico Attorney General Hector Balderas said on Saturday. "Today's arrest by the FBI indicates clearly that the rule of law should be in the hands of trained law enforcement officials, not armed vigilantes."
Hopkins faces a maximum sentence of 10 years in jail if convicted. He's currently being held at the Dona Ana County Detention Center while awaiting a preliminary hearing on April 29.
Photo: Dona Ana County Detention Center