Aerosmith Drummer Joey Kramer Unexpectedly Sits Out Las Vegas Concert
By Andrew Magnotta @AndrewMagnotta
April 24, 2019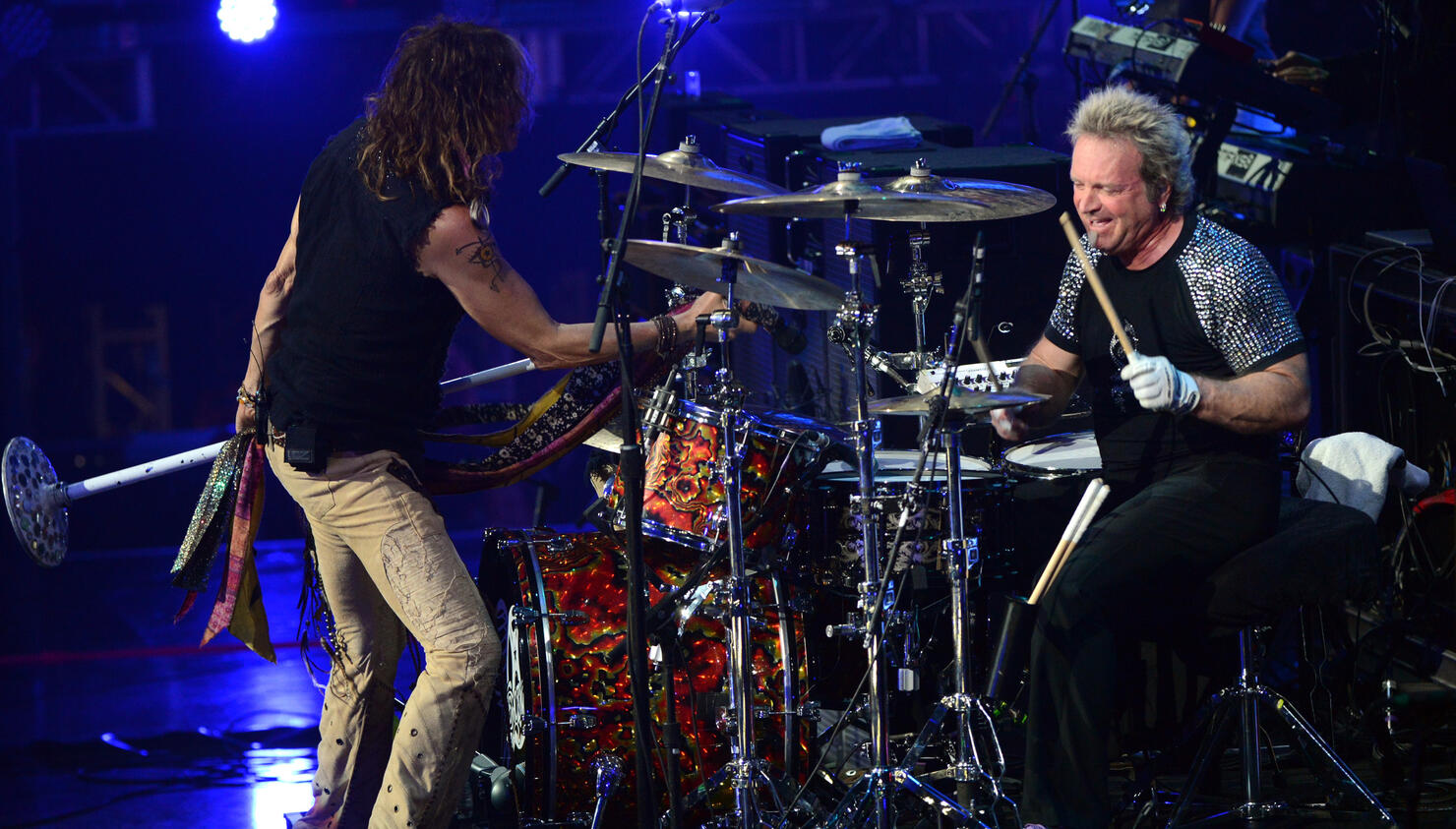 Aerosmith drummer Joey Kramer was conspicuously absent from the band's Tuesday night 'Deuces Are Wild' concert at the Park Theater at Park MGM in Las Vegas.
Kramer's longtime drum tech John Douglas filled in for the Rock and Roll Hall of Fame drummer, whose absence the band did not address prior to the show.
The last time Kramer missed an Aerosmith concert was 2014 when he had an angioplasty and his son Jesse filled in for him. Kramer later explained that he has a family history of heart problems and required immediate medical intervention.
When word got out that Douglas performed the entire concert in Kramer's place, fans took to social media to express their hopes that Kramer was okay and would soon return.
One fan-shot video clip, taken from the side of the Park Theater stage shows Steven Tyler banging on the drum hardware in time with Douglas.
As we await a statement from Aerosmith, it appears Kramer was a late scratch from the concert. Earlier Tuesday, Aerosmith teased the show — the second-to-last of the first leg of its 'Deuces Are Wild' residency — with a photo that depicted Kramer on drums with the band.
Aerosmith has one more concert Friday. The band will then take all of May off, before returning to Vegas in late-June. Get all the 50th anniversary concert dates here.
Photo: Getty Images