Philippines President Threatens To 'Declare War' On Canada Over Garbage
By Bill Galluccio
April 24, 2019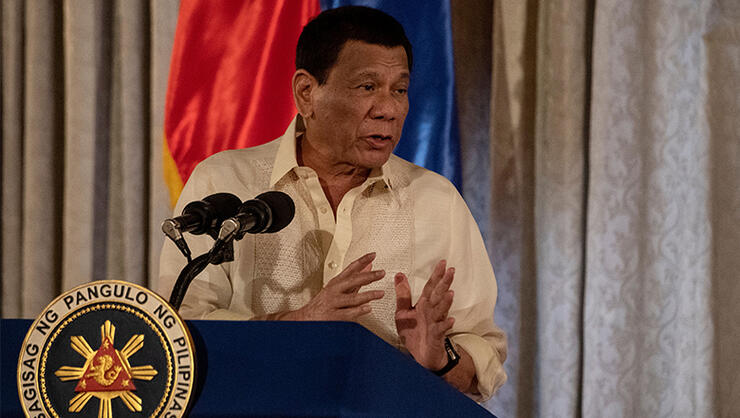 Philippines President Rodrigo Duterte has had enough of a six-year legal battle over dozens of shipping containers filled with Canadian garbage which are currently rotting in a port near the country's capital of Manila.
Duterte warned Canada that he will "declare war against them" if they do not remove the garbage within a week. He promised that if Canada does nothing, he will ship the trash back himself.
"Prepare and celebrate because your garbage is coming home," Duterte joked during a press conference.
The international riff over the trash began in 2013, when Canada sent containers that were declared as recyclable plastics to the Philippines. When customs officials opened the containers, they discovered that they were filled with "household trash, plastic bottles and bags, newspapers, and used adult diapers."
A Filipino court ruled that the garbage should be sent back in 2016, but the waste has continued to sit in the port.
Canadian officials say they are working to resolve the issue over the garbage.
"A joint technical working group, consisting of officials from both countries, is examining the full spectrum of issues related to the removal of the waste with a view to a timely resolution," Canada's Embassy in the Philippines said in a statement.
Photo: Getty Images
Chat About Philippines President Threatens To 'Declare War' On Canada Over Garbage