Model Claps Back After Trolls Call Her Four-Month Baby Bump 'Unhealthy'
By Dave Basner
April 25, 2019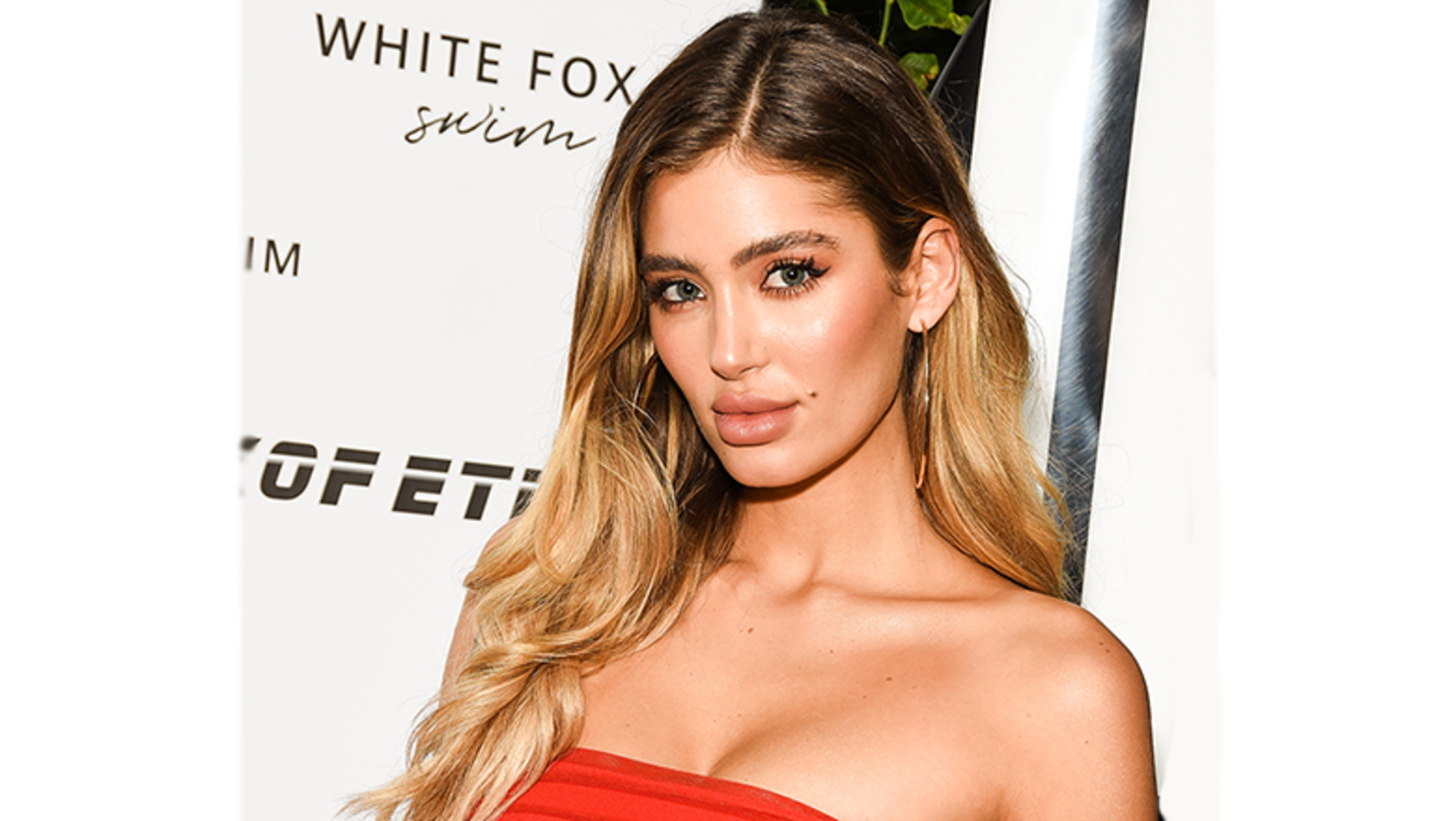 Earlier this month, model Belle Lucia excitedly announced her pregnancy. Since then, she's been sharing photos of how everything is coming along, and while she's gotten tons of support, it's also brought out the trolls. However, Belle isn't going to let anyone criticize her without clapping back, and that's just what she did after haters shamed her, calling her baby bump too small and accusing her of harming her child.
It all started a few days ago when the 24-year-old posted a photo of herself 17 weeks into her pregnancy. In the caption she wrote, "Loving absolutely everything about my pregnancy... (so far) hope that doesn't change 😬😂." She added:
"Don't get me wrong, I did experience morning sickness and breast pain and definitely a lot of anxiety in the beginning because of the fear of miscarriage (I had no idea how common they were 😞) but I've learnt to embrace everything - the downs and ups! It's the most incredible feeling I've experienced, I've never felt so much love towards anything and it's not even entered the outside world yet 🙈❤️ I'm so mushy now I'm pregnant 😂 I literally cry with happiness over this little person inside. #pregnancy #17weeks #almosthalfway."
After seeing that picture and others Belle posted, some of her "fans" wrote to her with "concern." The model shared a few of those messages in her Instagram story: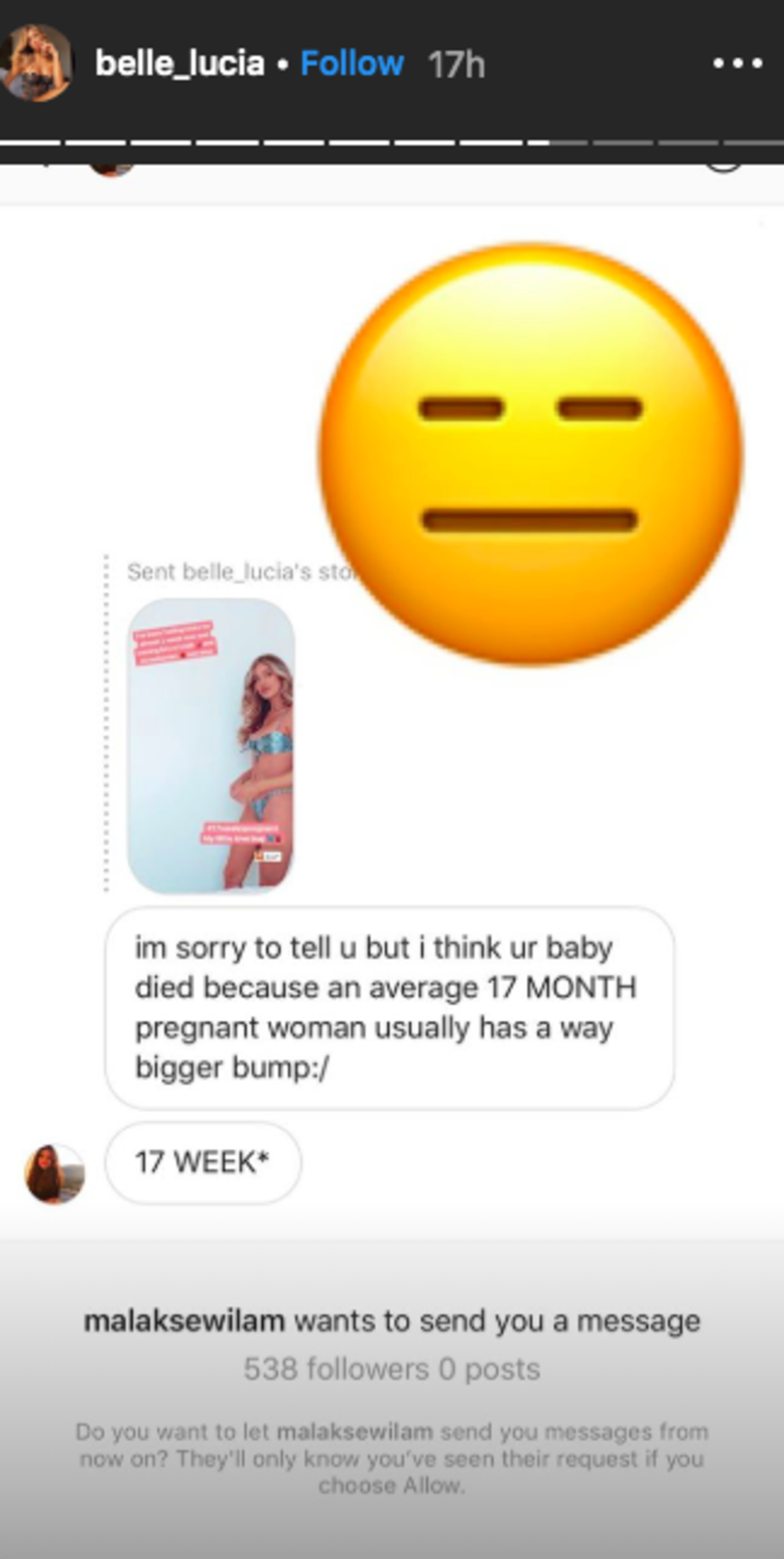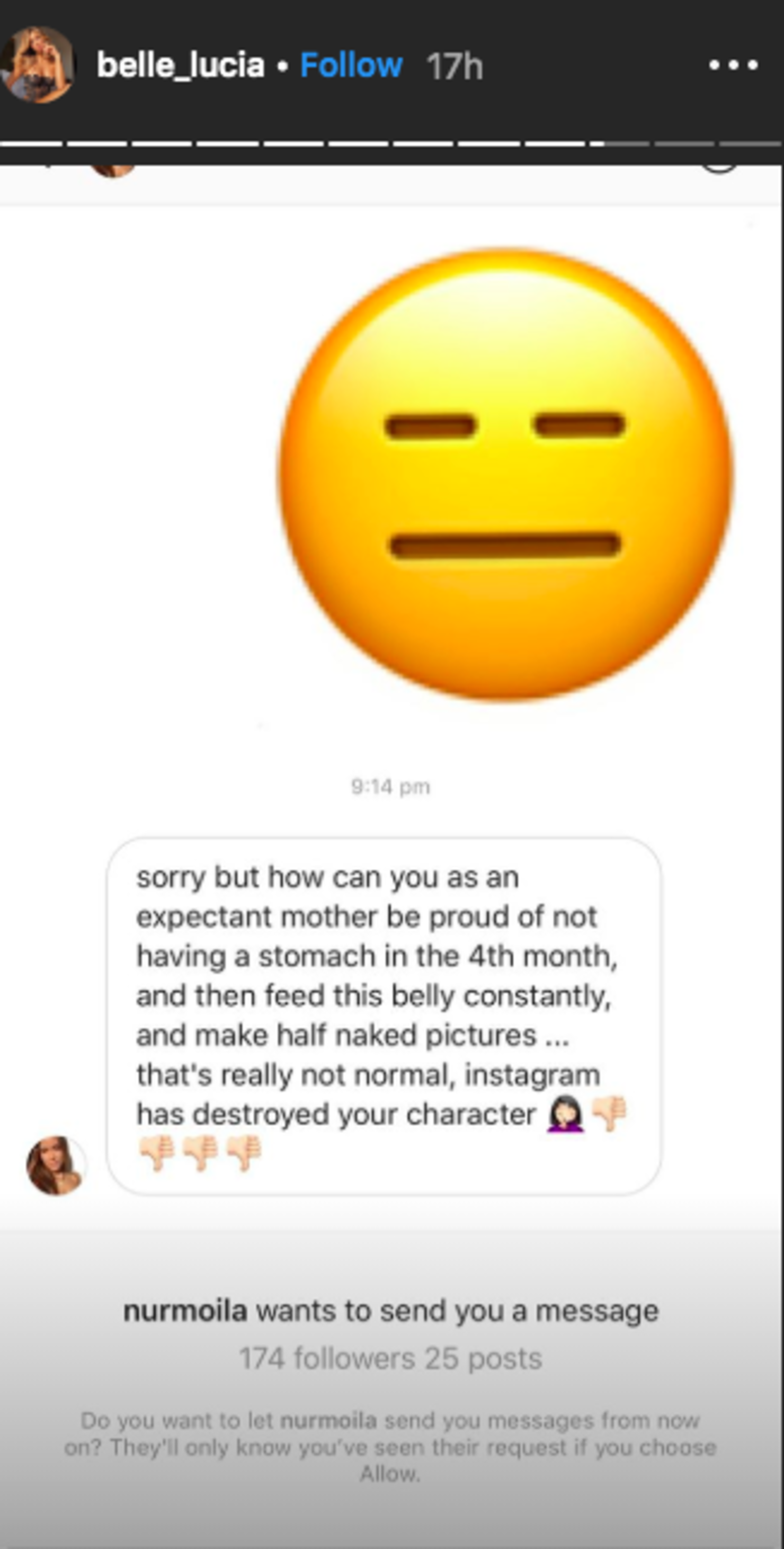 She apologized for posting the mean messages but wanted her followers to know that she gets comments like those every day and while she is good at ignoring them, she noted, "As [a] pregnant woman it makes it 100% worse, just sick of it." She added that she plans to call out anyone who says anything bad about her.
But that's not all Belle did. She also shared photos of what other pregnant women look like at 17 weeks, showing the range in size of baby bumps. On the pic she wrote, "Just because I'm not showing as much as you like doesn't mean my pregnancy is 'unhealthy' or that I'm promoting a 'skinny' pregnancy — like some say. It's just my body and I cannot help how I'm showing like many other women. Body shaming is not okay — no matter how 'big' or 'small' one is."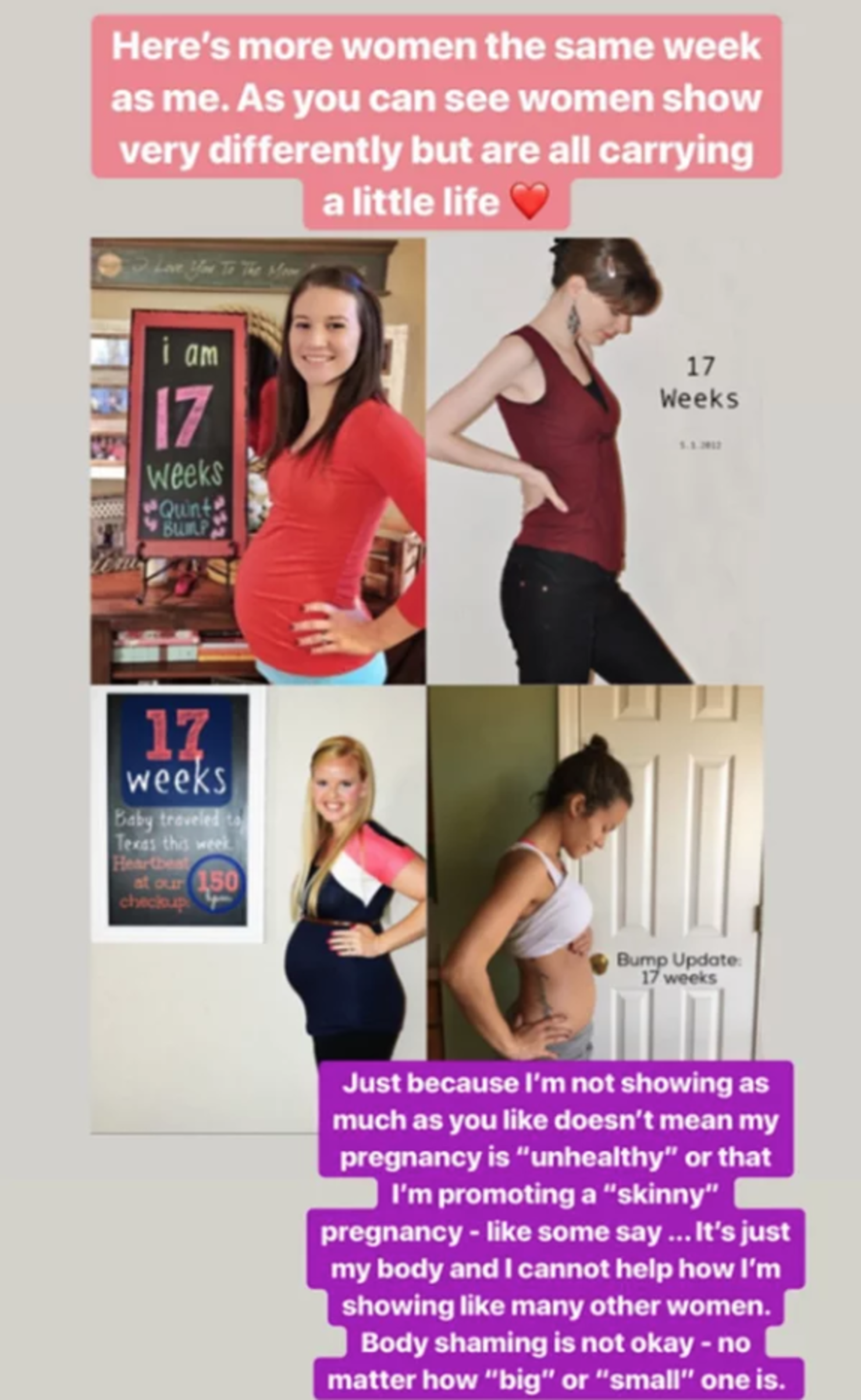 While her tummy may not have grown too much, she is getting bigger in some other places. In another update, Belle explained, "I've gone from a B cup — occasionally a C cup (on my period) all the way to a DD. Talk about a natural boob job #notcomplaining. But I did get stretch marks on my boobs from the rapid growth but I don't mind them."
You can follow Belle's pregnancy updates here.
Photo: Getty Images