13 Hidden Easter Eggs Featured In Taylor Swift's 'ME!' Music Video
By Lindsey Smith
April 26, 2019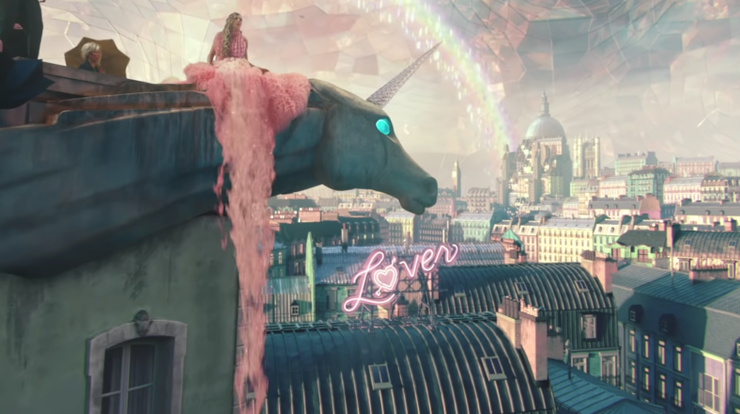 Taylor Swift is the queen of clues — just look at her Instagram over the past 13 days. She left a trail of clues about the impending release of SOMETHING that led thousands of fans to create theory after theory about what exactly was going on with Taylor — would a new single be coming? Is she engaged? Is she releasing a new fragrance?
After 13 long days of teasing, Taylor finally confirmed that it was, in fact, new music! At Midnight on Friday (April 26), Taylor released her highly-anticipated single "ME!" featuring Brendon Urie of Panic! At The Disco and its accompanying music video. Like many of her past videos, Taylor made sure to include nods only her most-die hard Swifties would catch.
Taylor has been cryptically planning the release of "ME!" for months (it is her "love language" after all) and she knows that Swifties are part-time detectives so she wasn't going to deliver just a run-of-the-mill music video. Not only did she surprise fans with a collab, her colorful, candy-coated music video will go down in history as one of the best ever — like ever!
To casual fans, "ME!" may just look like a fun video, but every Swiftie knows they have to look closer to really see the clues Miss Swift is leaving for us all. From the death of reputation to a shoutout to her favorite group, Taylor sprinkled in over a dozen clues.
Keep scrolling to see 13 of the incredible Easter eggs we spotted in the video.
Let's start at the beginning. The snake, which magnificently bursts into dozens of butterflies, is a nod to the end of Taylor's reputation era. RIP Karyn.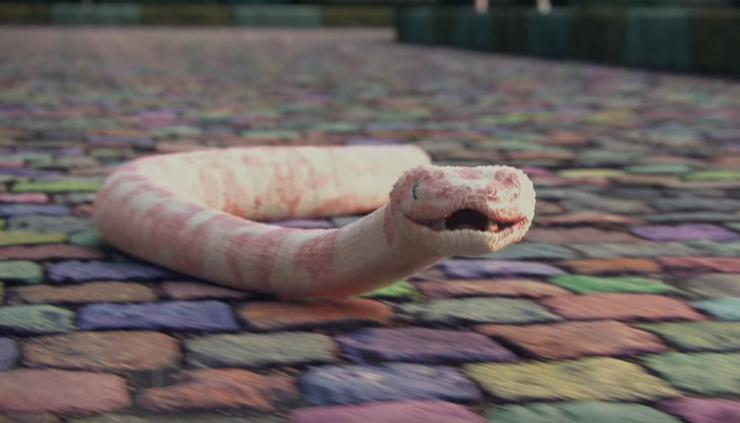 Did you notice that Christmas tree in the back? This could be a nod to Taylor growing up on a Christmas tree farm as well as a possible clue that something will be released in December. She is turning 30 on December 13 after all.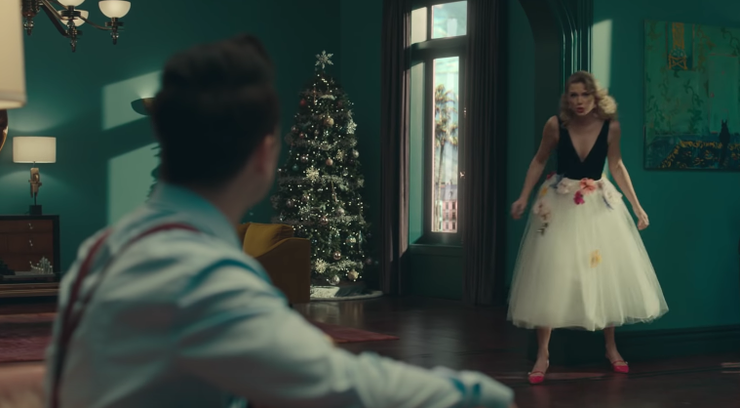 Who are those cool chicks? Well, it's the Dixie Chicks! Taylor has been a huge fan of the group and gave them a special nod in the music video. In Taylor fashion, she alluded to this in a recent interview where she talked about their song, "Cowboy Take Me Away."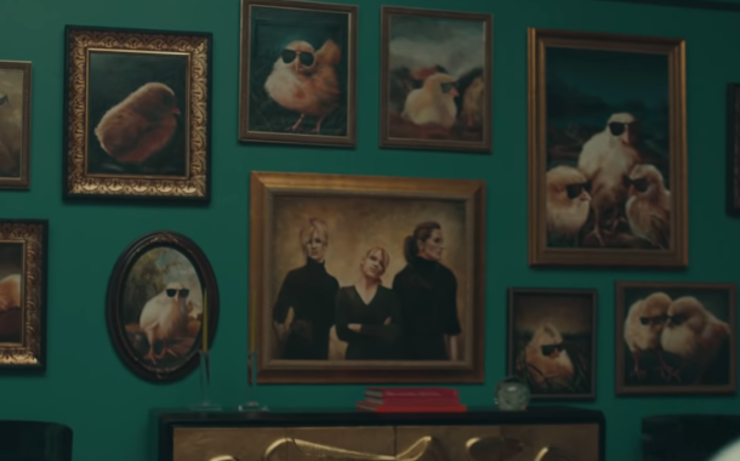 Taylor gave Swifties an easy one here. She included her cats —oops daughters — Meredith and Olivia in the "ME!" video.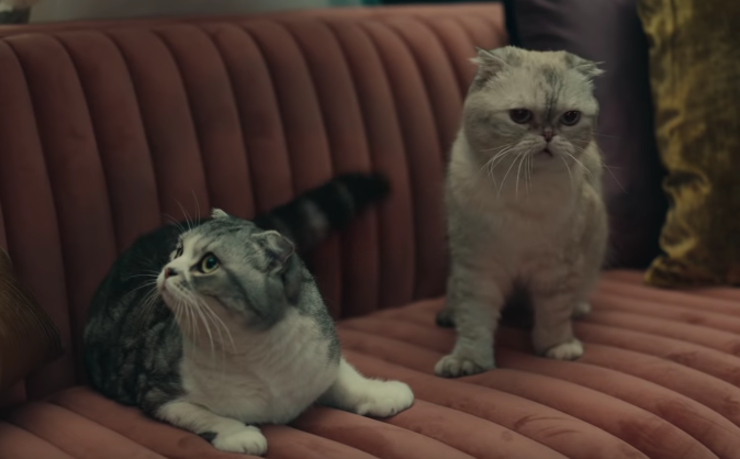 In the "Look What You Made Me Do" music video, Taylor is sitting on a throne atop a staircase and everything is dark. In the "ME!" video, she has descended a staircase that looks pretty similar to the "LWYMMD" video.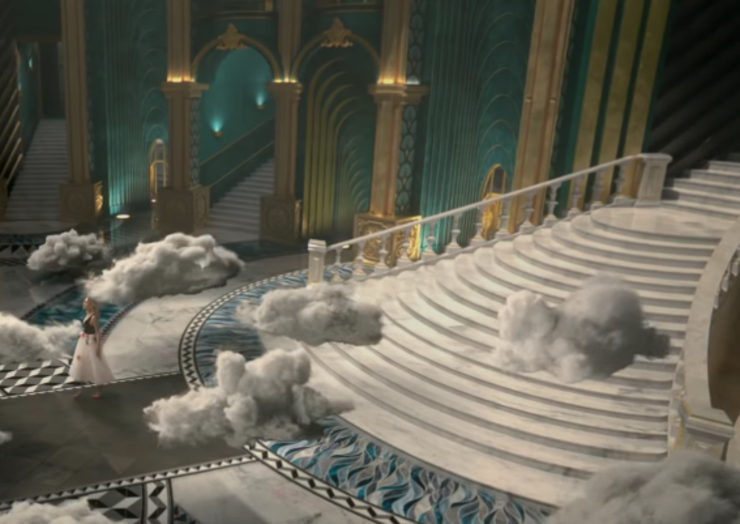 It looks like the "Old Taylor" still can't come to the phone. Taylor gave a nod to the reputation era again in this scene.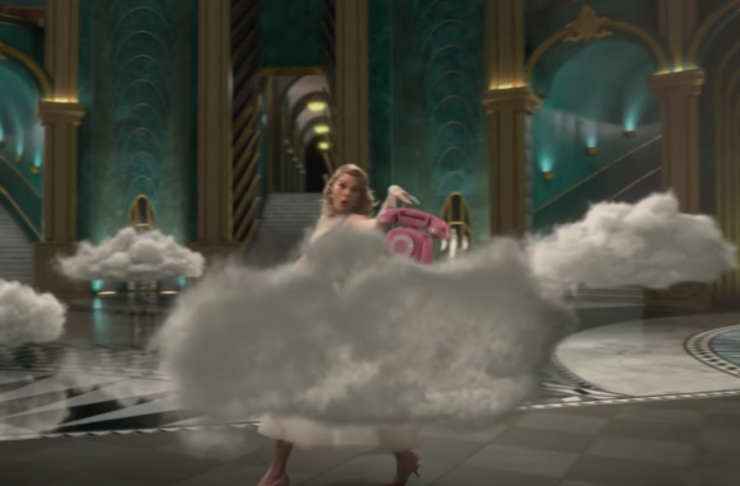 Seven briefcases were featured in the video as a hint that Taylor is working on the seventh album of her career!
You'll have to get your magnifying glass out for this one. It looks like the clock behind Brendon Urie is set to 8:30. This could very well be a clue that Taylor is releasing something on August 30.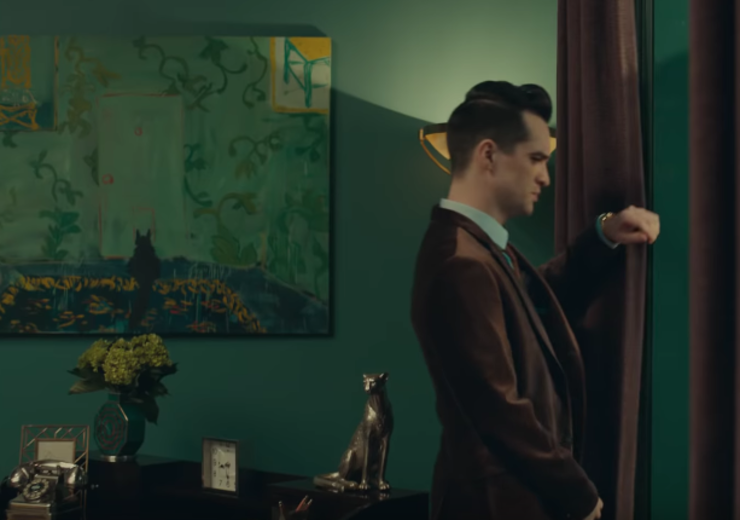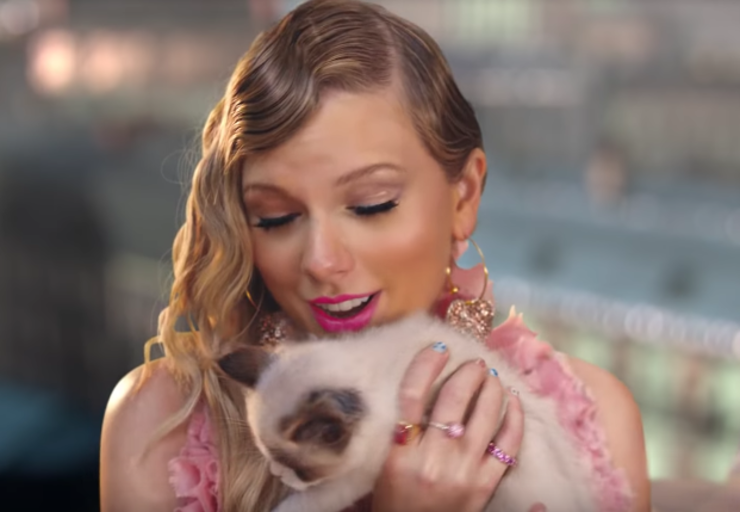 Look closely at the shadows. Do they look familiar? The shadows are all the different fighting Taylors from her past eras featured on the mountain in the "LWYMMD" video. This new Taylor is stepping into the daylight and letting it go, right?!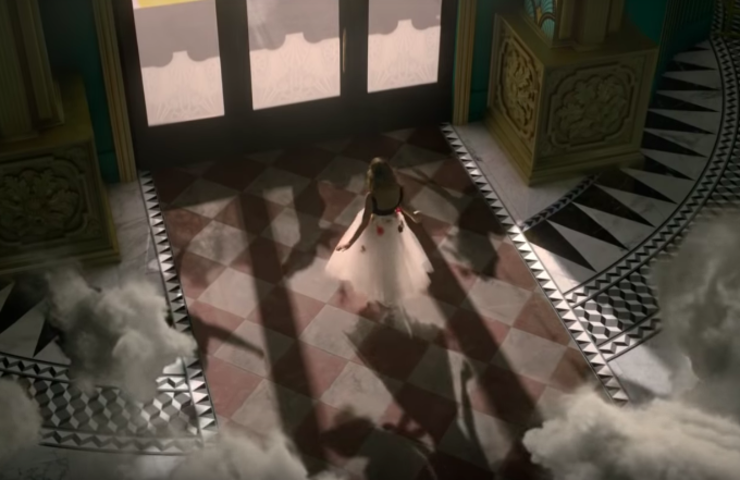 If the buildings look familiar, you may not only recognize them as historical landmarks, but Taylor filmed her "End Game" video in London — it's also where her boyfriend, Joe Alwyn, is from. As an eagle-eyed fan pointed out, lyrics in "End Game" are "reputation precedes me"...ME! ME! Wow, her mind!
Taylor also gave a nod to Notre Dame Cathedral in the vid.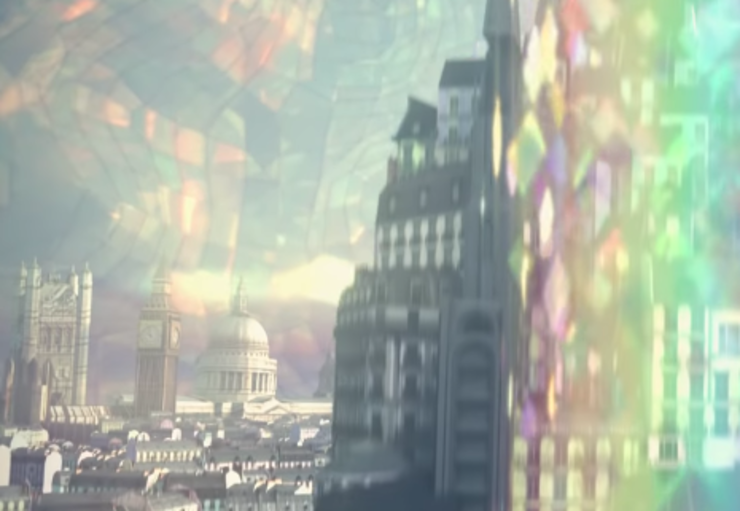 You can't miss the giant neon "Lover" sign here. Could it be a hidden Easter egg about a song title?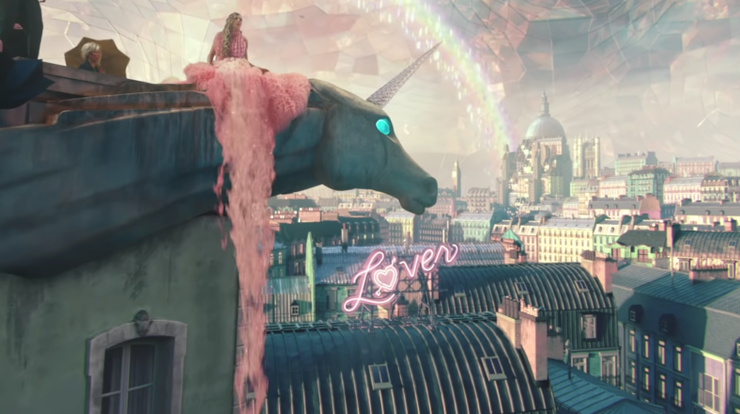 Yee (and I can't stress this enough) haw! Taylor is rocking cowboy boots in this scene as a nod to her country music past. It could also be a huge indicator that she could go back to her roots on her upcoming seventh album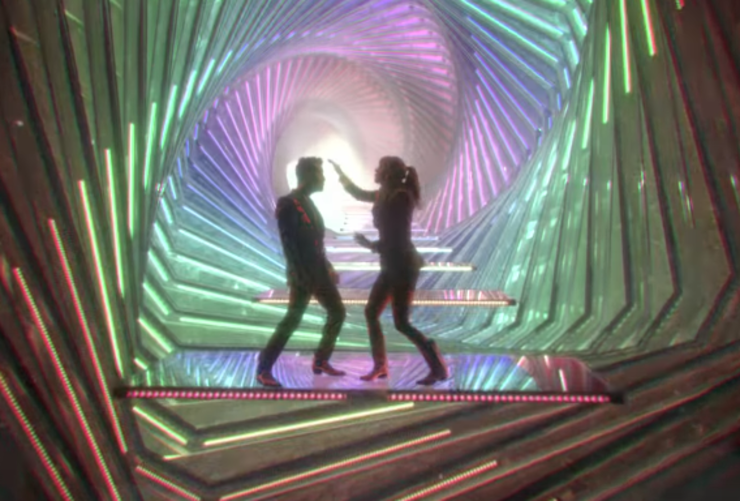 There are a handful of nods to classic movies in the "ME!" video including Singin' in the Rain, The Wizard of Oz, and more!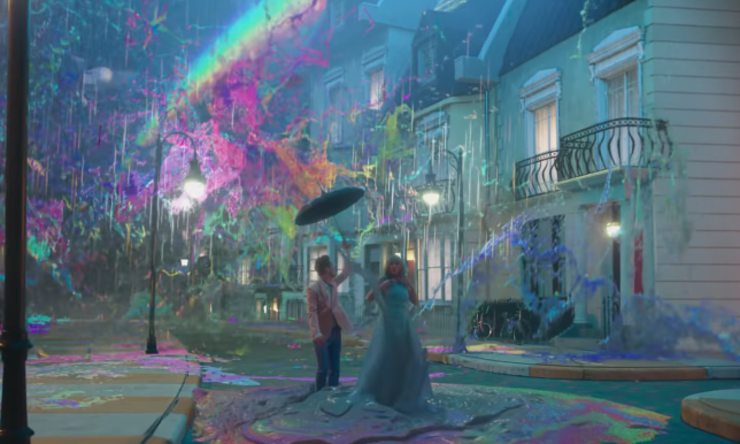 Bonus Easter egg: remember when Taylor showed up to the 2019 iHeartRadio Music Awards dressed like a butterfly? 
Well, in the video you can see the landscape surrounded by an iridescent chrysalis — you know, where butterflies go through metamorphosis. 
It's safe to say Taylor's Awards outfit is the result of being "drenched" in the leaking color after the chrysalis is broken open by Brendon at the end of the video and Taylor emerges transformed into you guessed it: a beautiful butterfly!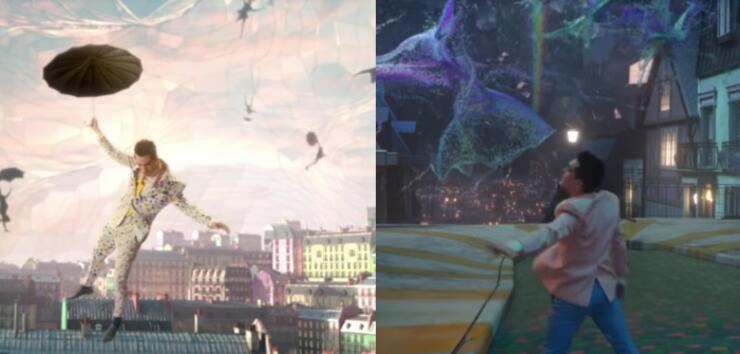 See if you can spot any more Easter eggs in the video.
Photos: YouTube/Taylor Swift
Chat About 13 Hidden Easter Eggs Featured In Taylor Swift's 'ME!' Music Video