Bastille Addresses Modern Anxieties In New Single 'Doom Days'
By Katrina Nattress
April 26, 2019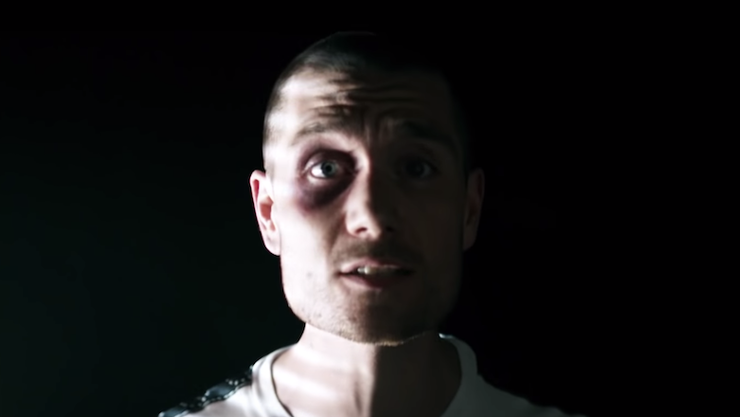 Bastille have been hard at work on their third album, Doom Days, since releasing Wild World in 2016. Nearly a year ago, they dropped the new album's lead single "Quarter Past Midnight," and on Thursday (April 25) shared its second single and title track, "Doom Days."
Where the first taste of the new album sounds like something you'd expect from the indie-pop band — catchy melodies, soaring synths — this track has more of a sense of urgency and dread than we're used to from the English group. For one, it's a lot shorter than a lot of their songs, clocking in at two minutes and 21 seconds. It also doesn't fit the conventional verse/chorus structure. In fact, there's no chorus at all.
Singer Dan Smith sent an email to fans explaining the thought behind the song. "It's Been a While", he wrote. "We're so happy to be releasing new music and excited to finally present our song, 'Doom Days.' We wanted it to be really direct and talk about trying to find escapism from our modern anxieties -- phone addiction, porn addiction, fake news addiction, climate change denial (to name a few)." He continued be explaining the myriad of topics he had to choose from before slimming the track down to its current state. "I wrote about 50 verses for it and then somehow managed to cut it down to this," he said, "hope you like it. Ultimately it's about switching off for the night."
Watch the "Doom Days" video below, and look out for the album later this year.
Chat About Bastille Addresses Modern Anxieties In New Single 'Doom Days'