Harvard Says Blac Chyna Was NOT Admitted & Her 'Acceptance' Letter Is Fake
By Peyton Blakemore
April 26, 2019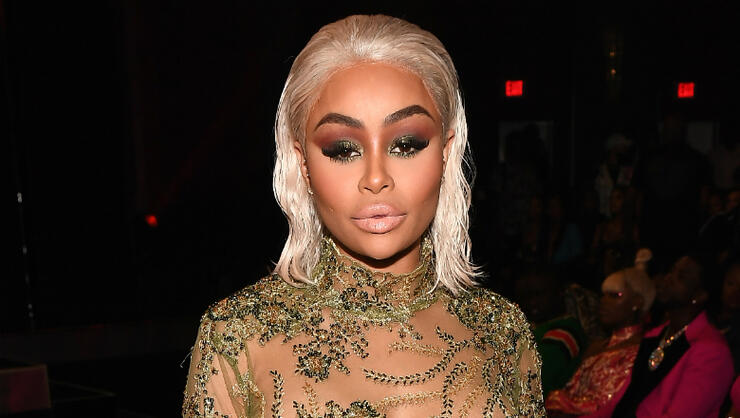 Y'all, pull up a seat and a glass 'cause Harvard is spilling all of the tea!
As previously reported, Blac Chyna recently claimed she'd officially become a part of the Harvard University community.
On Thursday (April 25), the 30-year-old former reality star, born Angela Renée White, told TMZ that she was recently accepted into an online course at Harvard Business School. "Where I'm at now is a stage of realization and growth! I want to be great for myself and my kids," she told the entertainment news site. "School is going to help me take things up a couple of notches. People are always talking about me, might as well talk about the good. I'm excited for the next chapter." Chyna even shared her "acceptance letter."
However, hours after TMZ shared Chyna's exciting news, Harvard set the record straight telling the entertainment news site, "Harvard Business School Online has not admitted nor provided an acceptance letter to a person named Angela White."
Now here's where things get even more interesting. A source also told TMZ, Chyna first found out about Harvard's online course after receiving an email sent to her team by Christian Emiliano, who refers to himself as Social Media Renaissance Man. In the email, Christian propositioned his services, saying his team would take the Harvard course for her for $3250. "Our team will complete all the course work for you, all you have to do is take one test (we will provide you the study guide) and then take credit for the program," read the email. Noting that once the course was completed, Chyna could add Harvard to her resume and improve her brand. "You can go on the Harvard campus and take a picture with a Harvard hoodie on / you can post updates on your snapchat and Instagram Story," the email continued.
While Chyna has yet to respond to claims she faked her acceptance, her team acknowledged that they got Christian's pitch. However, they said Chyna never hired him and Christian also confirmed that to TMZ. #ThePlotThickens
Photo: Getty Images
Chat About Harvard Says Blac Chyna Was NOT Admitted & Her 'Acceptance' Letter Is Fake