Lil Uzi Vert Gives An Update On The Release Of His Album 'Eternal Atake'
By Lauren Crawford
April 26, 2019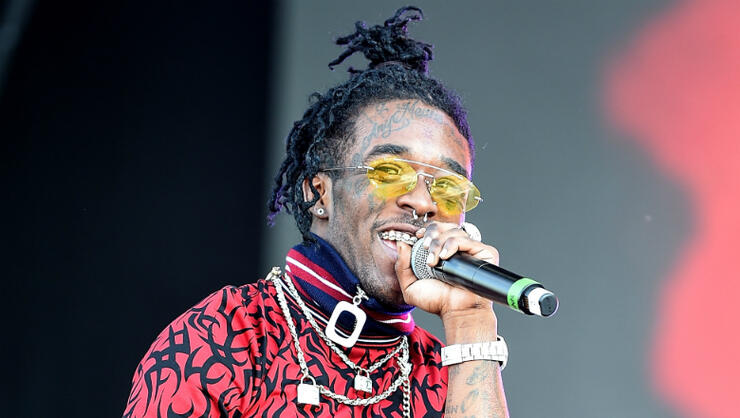 After retiring, calling said retirement off, and then dropping new music, Lil Uzi Vert is now saying his highly-anticipated album, Eternal Atake is on the way.
On Thursday (April 25), the 24-year-old rapper gave an update on the project, telling The Hollywood Fix that the album is coming "soon... I guess. Yeah soon," after being asked when fans should expect it to drop.
Uzi Fans have been waiting for the "Sanguine Paradise" rapper to release his sophomore studio album, Eternal Atake, since he teased the project back in December. During his homecoming Lil Uzi Vert & Friends show in Philadelphia, the 24-year-old rapper told the crowd that the highly-anticipated project was finally completed. While he didn't share its release date, he seemed to hint that it would drop in the coming weeks.
Clearly that didn't happen, and instead, the "New Patek" rapper shocked fans in January when he announced that he was stepping away from the rap game. "I wanna take the time out to say I thank each and every one of my supporters but I'm done with Music," he wrote on his Instagram Story. "I deleted everything. I wanna be normal ... I wanna wake up in 2013. You are free."
Uzi returned to the game in the weeks after the tweet, releasing "That's a Rack" and "Sanguine Paradise" — both tracks are expected to be on his new LP.
Photo: Getty Images
Chat About Lil Uzi Vert Gives An Update On The Release Of His Album 'Eternal Atake'