Pete Wentz Reveals Who He Thinks Is 'For Sure Dead' On 'Game Of Thrones'
By Katrina Nattress
April 26, 2019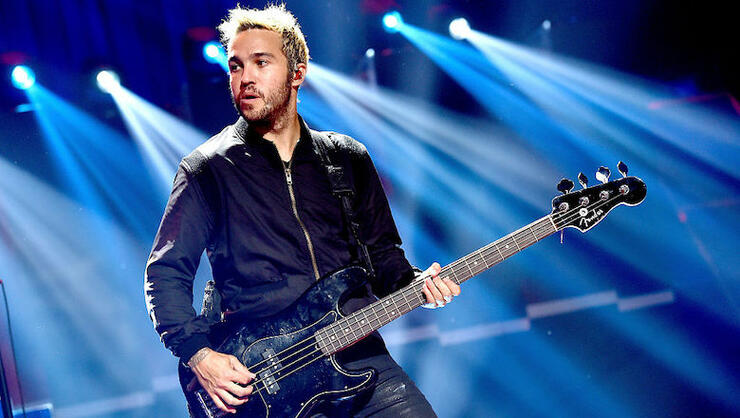 Pete Wentz is a self-proclaimed Game of Thrones nerd, and recently revealed his thoughts on how the series might end during a brief interview with TMZ. "I'm deep in theories" he admitted before continually calling himself "so dorky" for his level of fandom and a certain Bran time-loop theory he's been geeking out over.
"Bran's the Three-Eyed Raven, [and] he's responsible for everything that happened in the entire universe," the Fall Out Boy bassist explained. "Come on, it's so dorky. You don't want to hear about that."
Before getting into his car, the reporter asked who Wentz thinks is doomed in this week's Winterfell battle. "Who's going to bite it? For sure Grey Worm," he said with confidence. "Because he's all like, 'I can't wait to go on vacation with you, babe.' He's for sure dead."
He also mentioned a character who's been noticeably missing from Season 8 thus far. "I feel like Melisandre might show up again in the crypt," he revealed. "The little girl that's like, 'I'm going to protect the crypt,' I feel like that might be Melisandre."
He seems to know what he's talking about, and we're super interested in what this Bran time-loop theory is about. Time to do some reading...
Watch Wentz give his hot Game of Thrones takes below.
Chat About Pete Wentz Reveals Who He Thinks Is 'For Sure Dead' On 'Game Of Thrones'