Brendon Urie Reveals What Artist He'd Like To Collaborate With Next
By Katrina Nattress
April 29, 2019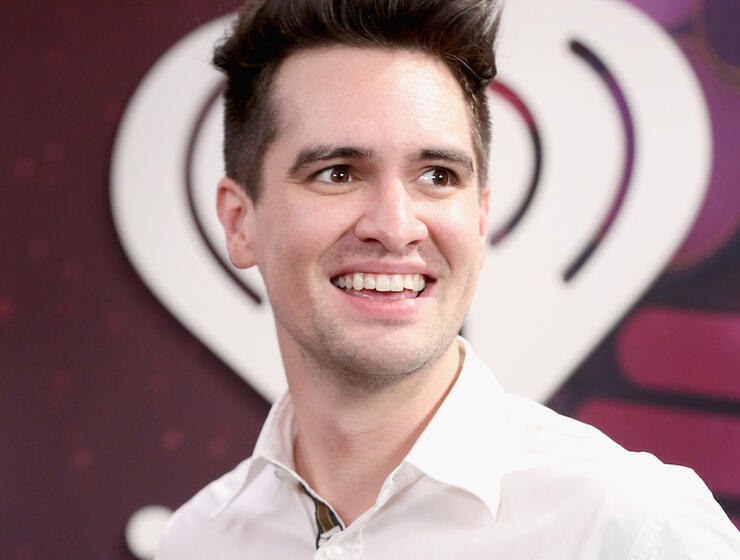 On Friday (April 26), Taylor Swift opened a new chapter with her uplifting single "ME!," and to fans' surprise the song featured vocals from Brendon Urie. With a T-Swift collaboration now under his belt, it looks like the Panic! At The Disco frontman has his sights set on another country crossover star. During a recent Ask Me Anything Q&A, a fan asked who Urie would like to perform with on a CMT Crossroads episode, and he answered without hesitation.
"First name that comes to mind is Kacey Musgraves," Urie said. "I'm a huge Kacey Musgraves fan."
"We went to a Clive Davis party a year back or two and sat at the same table — the same table as Kacey and Maren Morris," he said. "But I remember just sitting across from Kacey and me and my wife were losing it, you know?"
"I'm just a huge fan of her voice, her songwriting style," he continued. "I think that would be really fun to do."
We are all for a Brendon Urie/Kacey Musgraves collaboration and hope it happens! Watch the full video below.
Urie will be performing alongside Swift at the Billboard Music Awards on Wednesday (May 1).
Photo: Getty Images
Chat About Brendon Urie Reveals What Artist He'd Like To Collaborate With Next