'GOT' Fans React To The Dark (Literally Pitch-Black) Battle Of Winterfell
By Lauren Crawford
April 29, 2019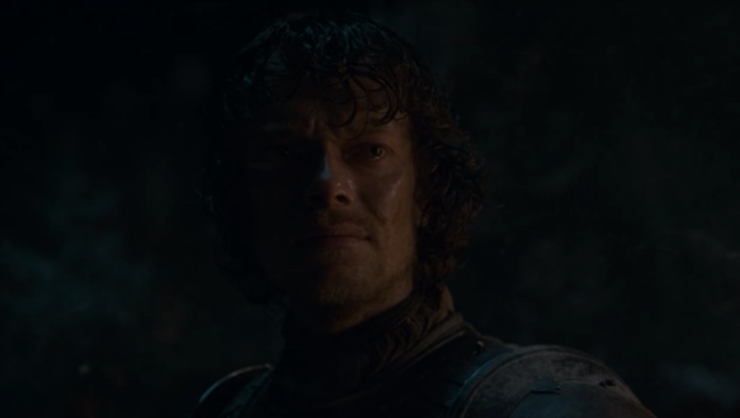 SPOILER ALERT!
Sunday's (April 28) episode of Game of Thrones was dark... both in the literal and figurative sense.
Not only did we lose some of the shows most long-standing characters — R.I.P. Melisandre, Theon, Jorah, Beric, Lyanna Mormont, Edd, and yes, even you Night King — "The Long Night" episode, which featured the long-awaited Battle of Winterfell, was literally "dark as hell."
While the battle was EPIC and will go down as one of the longest (and most intense) battles in cinematic history, GOT fans could not get over the fact that the entire episode was nearly pitchblack, making the battle a little hard to watch.
While Dany's dragons were the gift that kept on giving, as they provided one of the few sources of light with their whole fire breathing dragon thing — shout out to Melisandre for also holding it down in the fire department — the the majority of the episode had fans squinting at their TVs.
And when I say it was dark, I mean the episode was DARK DARK! Like, without light.
It truly brought new meaning to the infamous GOT phrase, "the night is dark and full of terrors."
While one can argue that it was a night battle, fans noted that a little (a lot) more light wouldn't have hurt.
Especially since SO much was happening.
But, all in all it was still a battle I'd squint to watch any day.
Check out some of the funniest reactions to GOT's darkest episode below:
Chat About 'GOT' Fans React To The Dark (Literally Pitch-Black) Battle Of Winterfell