Jared Leto Makes Directorial Debut With 'A Day In The Life Of America'
By Katrina Nattress
April 30, 2019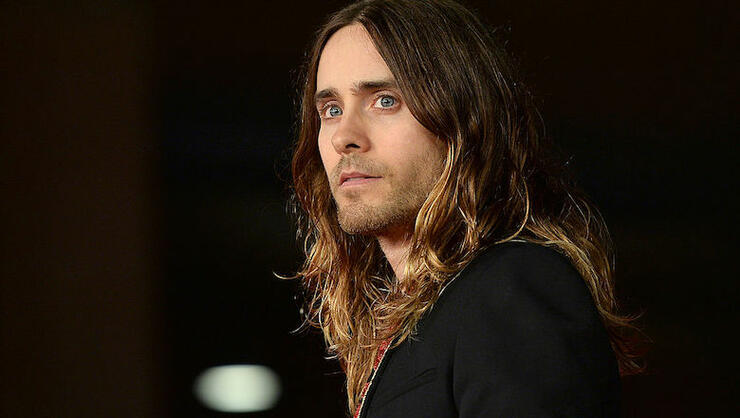 Jared Leto grew up fascinated by National Geographic's book series, A Day in the Life of America — a project that saw photographers all over the country documenting subjects during a 24 hour period. He thought the premise would make an equally intriguing documentary, and when his band Thirty Seconds to Mars released their album, America, he thought it was the perfect time to put that idea to fruition. On July 4, he worked with 92 film crews to capture footage across the country for his directorial debut. On Saturday (April 26), the film premiered at the Tribeca Film Festival.
"I look at it as time capsule, something you can dig up 100 years from now, 1000 years from now, and it would give us some insight into who we are, what kind of people we are, what kind of a time that we're living in," Leto explained to The Hollywood Reporter.
After the screening, the Oscar-winning actor fielded questions about the documentary, where he explained why he decided to include viewpoints from darker parts of society, like white supremacists, drug addicts, and violent people. "There's quite a bit in the film that I personally don't agree with, but again, I felt it was really important to not censor who we are, who our neighbors are, who America is and to get an accurate depiction of the nation in this really tumultuous and important time," he said.
Though the outcome may present a bleak look at the country, Leto still feels hopeful. "What's so important about America and the American Dream is we have instilled inside of us this idea that with hard work, with passion, with the help from our friends and neighbors, that anything is possible," he said. "And I still took that away personally from the film. But it's a tough world out there for a lot of people in this country and I think that's what we see. But I didn't write the script. I'm just the messenger here."
When asked if he plans to direct any other films, Leto admitted it depends on the project. "I love to tell stories and to share creative work with the world," he said. "That's a really beautiful thing to be able to do so it's just about time." 
Photo: Getty Images
Chat About Jared Leto Makes Directorial Debut With 'A Day In The Life Of America'