Mom Thanks American Airlines Crew, Fellow Flyers For Saving Her Baby's Life
By R.J. Johnson - @rickerthewriter
April 29, 2019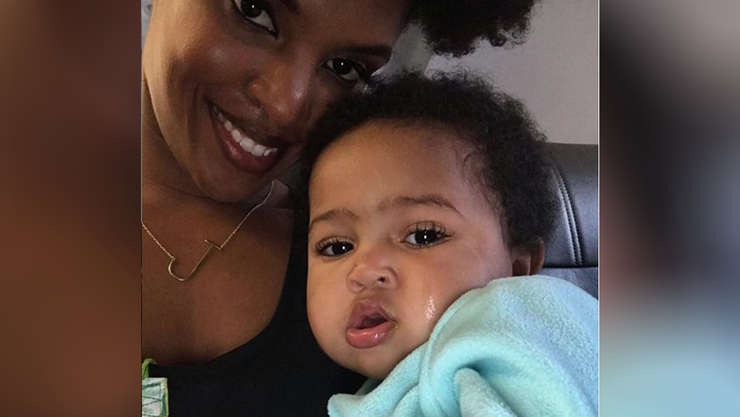 An American Airlines crew and several passengers are being praised for helping out a Florida mother and her infant child after the baby started seizing shortly before landing.
Janay Flowers, 28, was traveling with her daughter Nevaeh from Tampa to San Antonio when the 11-month-old girl began seizing about 10 minutes before the plane landed at DFW International Airport. According to her post on Instagram, Flowers said she had no idea what to do, except cry out for help.
"Two people immediately came to aid my baby and found that she was burning up. They took her onesie off and she was running a serious fever, her toes were blue, and she could barely breath. They called out for any doctors on the plane and about 3-4 additional people came running to help also."
The infant began foaming at the mouth and her feet turned blue The Dallas Morning News reported. Thankfully, Flowers' fellow passengers were there to help her and her daughter through the scary moment.
"All of these people worked diligently to cool my baby down while she was having a seizure. One man went to the front of the plane to ensure that the EMS was at the gate as soon as we landed. Another man got an oxygen tank and administered it to Nevaeh. Another man was taking her pulse. As soon as our plane landed, we all rushed to the front of the plane while they grabbed all of my belongings. One man carried my baby, one man kept thumping her foot to make her cry, I sang you are my sunshine and prayed like I never prayed before. It seemed to last forever."
The National Institute of Neurological Disorders and Stroke say a febrile seizure is a type of convulsion, usually caused by a fever. Flowers told USA Today it was the first time her daughter had ever had that kind of seizure.
Paramedics met the plane after it landed in Dallas and took the mother and daughter to the emergency room at Baylor Medical Center in Grapevine, where doctors got a closer look at the infant.
"I would like to let everyone who was involved know that Nevaeh is doing well," Flowers said,
Flowers added that a representative with American Airlines reached out to her the day after the flight to see how Nevaeh was doing.
"He was super sweet!" she said.
Chat About Mom Thanks American Airlines Crew, Fellow Flyers For Saving Her Baby's Life