Angels & Airwaves Share New Song 'Rebel Girl,' Announce U.S. Tour Dates
By Katrina Nattress
April 30, 2019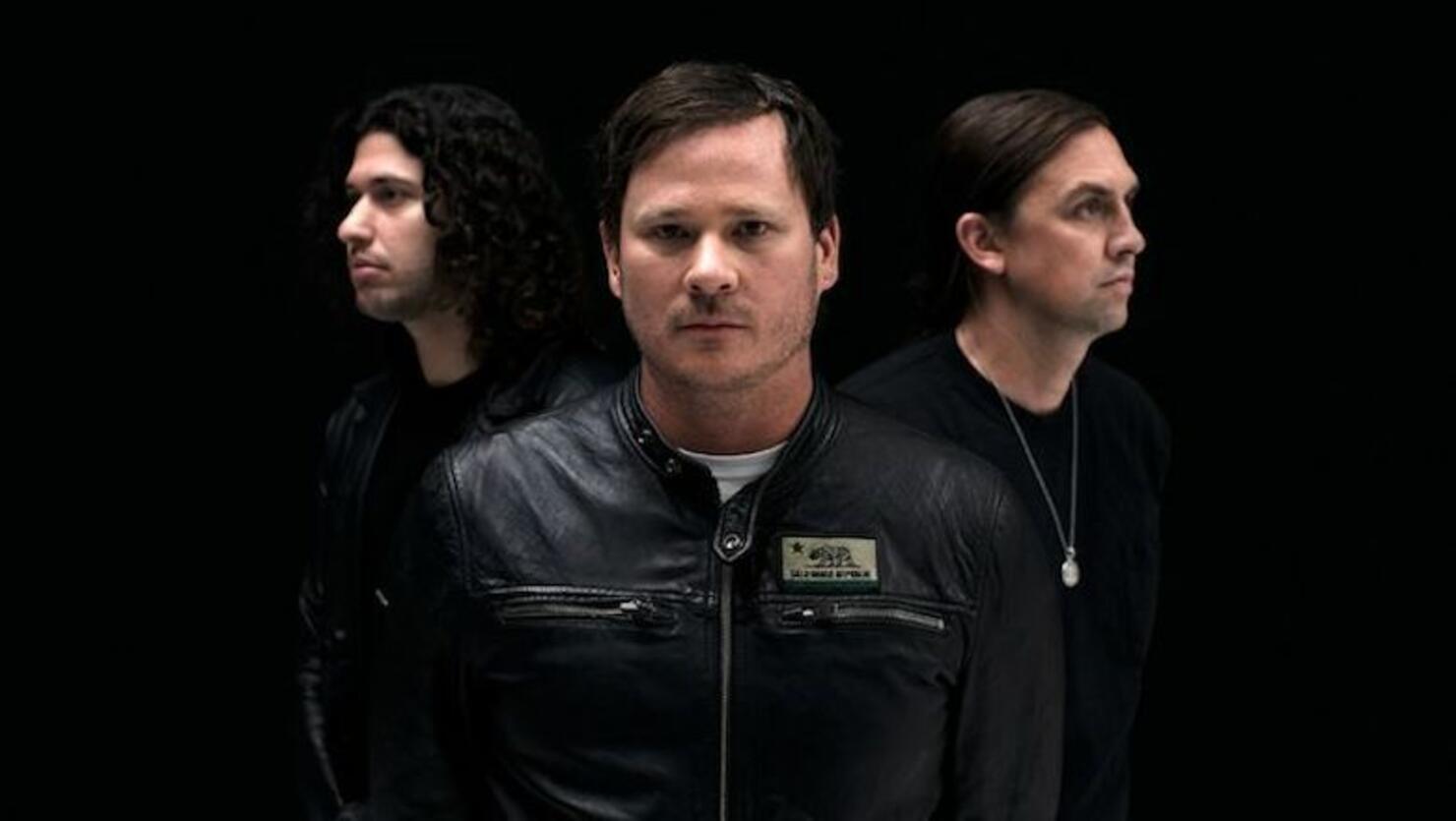 Last week, Angels & Airwaves sparked fans' curiosity when they shared a cryptic message on their socials, letting them know something was going down on April 30. Now, we know that something is a new song, "Rebel Girl."
"'Rebel Girl' is a space-age love song that combines my enduring obsession for New Wave, pop punk and anthemic rock and roll music," frontman Tom DeLonge said in a press release. "As some of you might've heard, I recently took a brief minute to start up an aerospace company, so you never know – I may play this song from a satellite deep in space, beamed toward everyone's house viciously on repeat."
Listen to "Rebel Girl" below.
The new track isn't the only surprise AVA gave fans today. They also announced their first tour in seven years (!!!). The U.S. trek sees the band traverse the country through September and early October. Check out a full list of dates below and get more ticket info here.
09/04 – Phoenix, AZ @ Marquee Theatre
09/06 – Austin, TX @ Emo's
09/07 – Dallas, TX @ House of Blues
09/09 – Atlanta, GA @ The Masquerade
09/10 – Orlando, FL @ House of Blues
09/11 – Charlotte, NC @ The Fillmore
09/13 – Silver Spring, MD @ The Fillmore
09/14 – Philadelphia, PA @ The Fillmore
09/15 – Boston, MA @ Paradise Rock Club
09/17 – New York, NY @ PlayStation Theater
09/18 – Cleveland, OH @ House of Blues
09/20 – Detroit, MI @ Saint Andrews Hall
09/21 – Chicago, IL @ House of Blues
09/22 – St. Louis, MO 2 The Pageant
09/24 – Denver, CO @ Summit
09/25 – Salt Lake City, UT @ The Union
09/27 – Seattle, WA @ Showbox SoDo
09/28 – Portland, OR @ Roseland Theater
09/30 – San Francisco, CA @ The Regency Ballroom
10/01 – Los Angeles, CA @ The Belasco Theater
10/02 – Anaheim, CA @ House of Blues
10/04 – Las Vegas, NV @ House of Blues
10/05 – San Diego, CA @ House of Blues
Photo: Caleb Mallery