Lizzo Opens Up To Sam Smith About Self-Love: 'I Love My Body'
By Hayden Brooks
April 30, 2019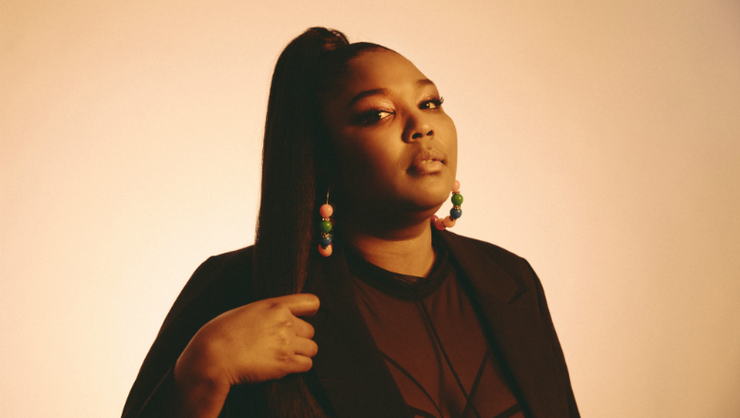 There's no changing Lizzo's views on confidence. She loves her body and won't let anyone change that sentiment.
On Monday (April 29), V Magazine unveiled the on-the-rise sensation as their new cover star for their annual Music Issue, where she was interviewed by none other than Sam Smith. In the new interview, the pop crooner spoke with Lizzo about her undeniable self-love mentality. "First off, I love my body. No matter what angle you shoot it at, no matter the lighting, my body is just so f**king beautiful all the time," she said when speaking about one of the many things she loves about herself. "I may talk sh*t about it sometimes, but f**k. She's still a bad bitch."
"My second favorite thing about myself is my blackness," she continued. "I am really just so honored to be graced with this identity. No shade to any other shade on the planet -- I just can't relate. I just love being a black woman, even in a world where [we] are statistically the least desirable. I am still here, and I still rise. My third favorite thing about myself is my nerdiness. I was teased like a dog for wanting to be intelligent, for reading, for talking the way I do. But I didn't dumb myself down just to be accepted."
Lizzo's testimonial is one of the many charming aspects about the singer, who recently nabbed the No. 6 spot on Billboard's 200 Album chart with her recently-released Cuz I Love You. Elsewhere in the interview, she spoke about her support from the LGBTQ community, admitting that they were the ones to lift her up to this new career height. "I have nothing but love for them. I just feel so humbled because I believe that all marginalized people have the experience of feeling unwanted and not being able to just f*king live our lives," she explained. "I think we all have that common thread—we can look at each other on the sidelines and nod, like, bitch I feel you. We all feel each other on a certain level. I have felt excluded my entire life, from so many things. I have felt excluded from [my] blackness because I wasn't [culturally] well-read on certain things. I feel like, because of that, I never want anyone [else] to ever feel excluded. So my movement is for everyone. It's about inclusion. And if I am going to fight what I have been marginalized for, I am going to fight for all marginalized people."
Scroll on below to see photos from Lizzo's V Magazine shoot. V119 The Music Issue hits newsstands on May 2.
Photo: Katherine Tyler for iHeartRadio
Chat About Lizzo Opens Up To Sam Smith About Self-Love: 'I Love My Body'