Spinal Tap Reunite At Tribeca Film Festival For 35th Anniversary
By Andrew Magnotta @AndrewMagnotta
April 30, 2019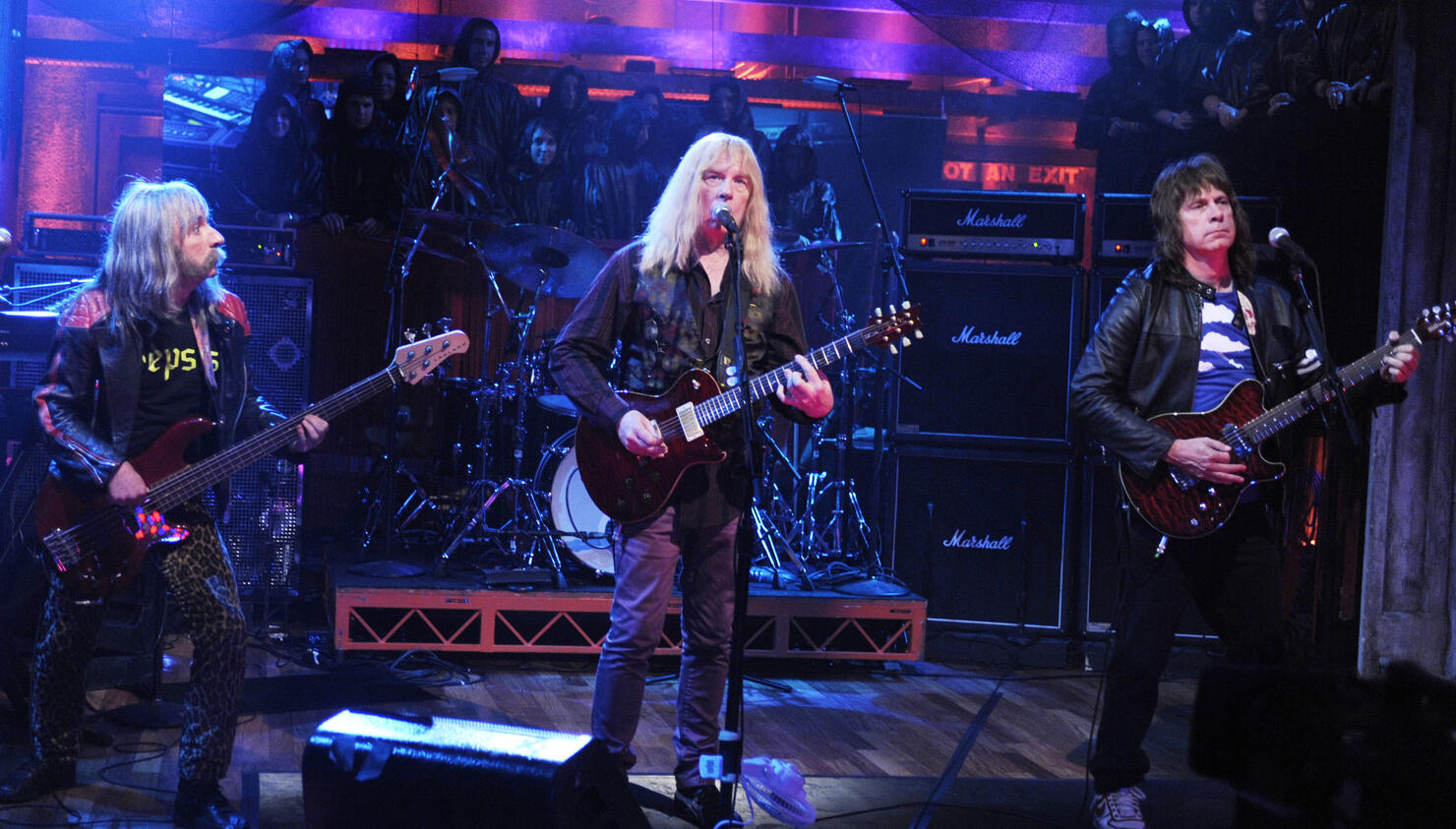 The stars of This Is Spinal Tap reunited this past weekend at the Tribeca Film Festival to celebrate 35 years since the groundbreaking cult classic rock mockumentary was released.
While Harry Shearer, Michael McKean and Christopher Guest didn't again don their famous wigs from the film, they still treated the audience to a hilarious acoustic performance of Spinal Tap material at New York's Beacon Theatre.
The trio performed Spinal Tap classics like "Hell Hole," "Big Botton," "Rainy Day Sun," "Clam Caravan" and the pre-Spinal Tap classic "Gimme Some Money," which featured a surprise appearance by real-life rock star Elvis Costello.
"We will see you in another 35 years!" McKean told the crowd before the set closer, "Sex Farm."
While This Is Spinal Tap wasn't an instant hit in 1984, the film steady developed a cult following and the band "reunited" in 1992 for a second album. Since then, Shearer, McKean and Guest have returned to their characters a number of times to mark the film's milestone anniversaries.
Last year, Shearer released a solo album as his character, "Derek Smalls," called Smalls Changes. The album features ambitious arrangements and a litany of special guests, including David Crosby, Donald Fagen, Peter Frampton, Rick Wakeman, Dweezil Zappa, Joe Satriani and Steve Vai.
Photo: Getty Images