Ex-Deep Purple Accountant Jailed For Embezzling Millions In Scams
By Andrew Magnotta @AndrewMagnotta
May 1, 2019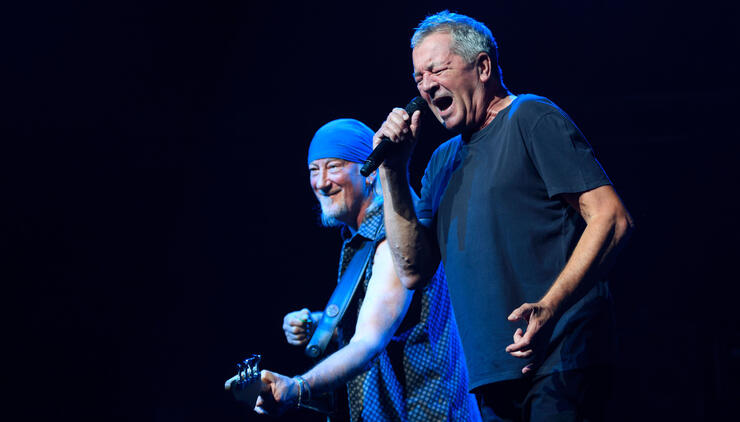 A accountant who embezzled almost $3 million of Deep Purple's money is going to jail for theft.
Dipak Rao worked for two of Deep Purple's royalty management businesses between 1992 and 2014, and he eventually became director of each organization.
In 2017, an investigation revealed Rao had diverted £2.2 million from the Rock and Roll Hall of Fame band's accounts into his own.
He later admitted to "borrowing" the cash "in a moment of madness." A new report reveals the accountant stole from the band from 2008 - 2014 and lost all the ill-gotten gains in investment scams during that period, reports SurreyLive.
After pleading guilty to two fraud by abuse of position and transferring criminal property, the accountant was sentence to six years and four months in prison. He has also been banned from serving as the director of a company until 2028.
Prosecutors indicate Rao might have gotten away with the scheme, except that late-Deep Purple manager Tony Edwards' children became concerned about the companies' books after their father's death.
Rao resigned from his positions in 2014 when a board meeting uncovered the embezzlement. After a civil case, Surrey Police became involved.
Statements from Edwards' children characterize Rao as a "deceitful conman" who "tarnished" their father's legacy.
"This devastation was brought about by a man that we had known for years and trusted," read one statement.
Rao's lawyer noted that much of his client's theft occurred in attempts to recover losses.
The two royalty companies for which Rao worked were liquidated earlier this year.
Photo: Getty Images
Chat About Ex-Deep Purple Accountant Jailed For Embezzling Millions In Scams