Portugal. The Man Makes Bet With Illenium And OneRepublic For A Good Cause
By Katrina Nattress
May 1, 2019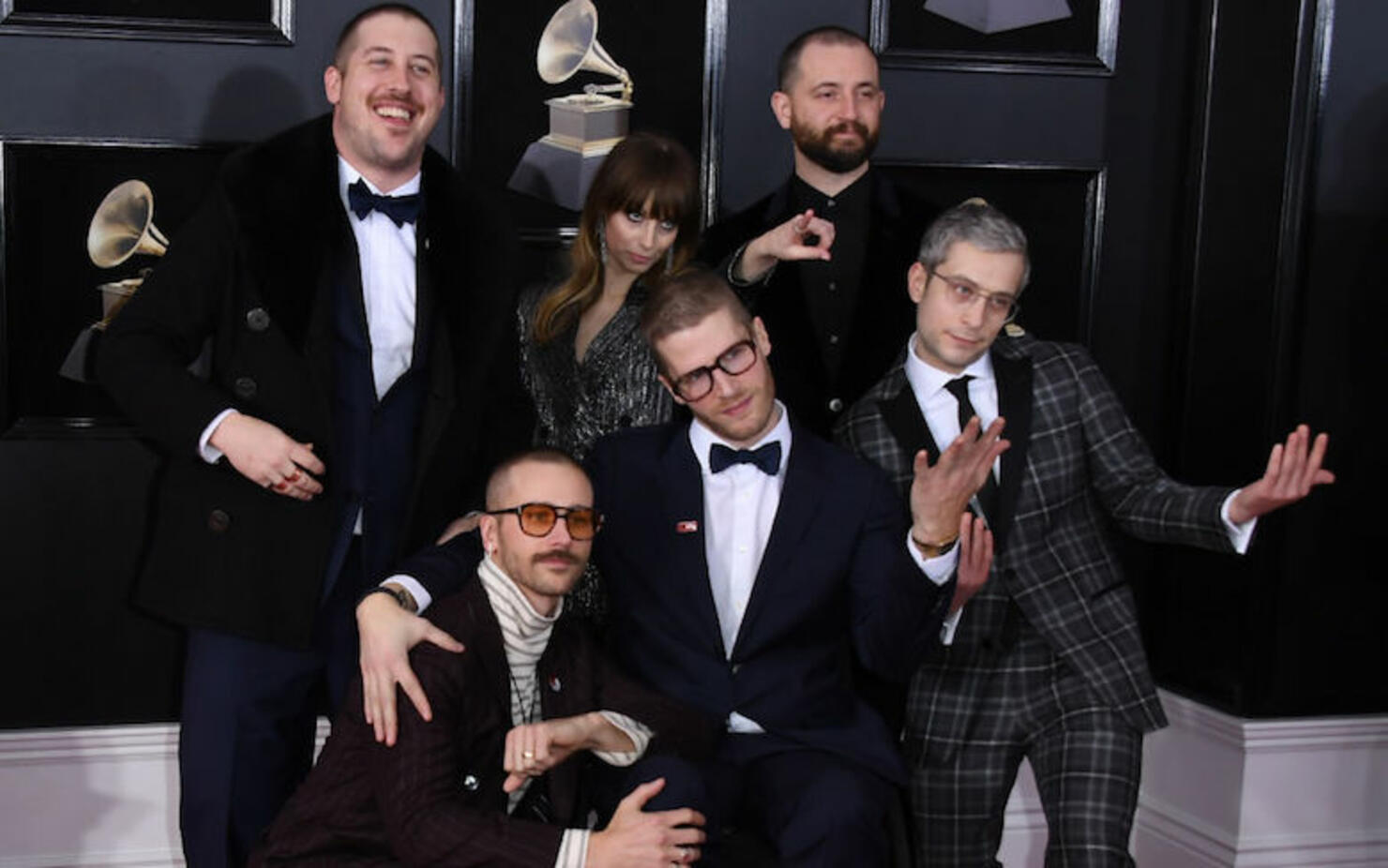 Portugal. The Man is not shy about its Portland Trail Blazer fandom (the band's current Twitter name is PORTUGAL TRAIL BLAZERS). The members also aren't shy about standing up for what they believe in, and championing the Native American community. On Wednesday (May 1), they combined the two when they challenged Denver producer Illenium to a friendly bet as the Blazers take on the Denver Nuggets in the Western Conference playoff semi-finals.
"Hey @ILLENIUM let's stop making hits and start making bets," P. TM tweeted. "Your @nuggets and our @trailblazers are at war for the west. How's this- Denver wins and we'll buy new sneakers for your entire Native American youth bball squad next season. PDX wins, you buy for Portland's #naya team."
The Coloradoan replied simply: "I'm in!"
With the success of the first bet, P. TM took it another step further and asked OneRepublic to join in.
"How about @OneRepublic You boys like betting out there in CO? If the @nuggets win this series, we'll buy new kicks for a Colorado area Native American b-ball team, and if @trailblazers win (they will) you hook up a portland #NAYA team with fresh sneakers. Deal?" they tweeted to a positive response.
NAYA stands for the Native American Youth and Family Center, and is one of many organizations the Portland-based indie pop outfit supports. There's nothing like a little friendly sports rivalry, especially when the real winners are local Native American communities. Hooray for making bets that benefit good causes!
Check out P. TM's friendly banter with Illenium and OneRepublic below.