Remy Ma Arrested For Assault Of 'L&HH' Star Brittney Taylor
By Peyton Blakemore
May 1, 2019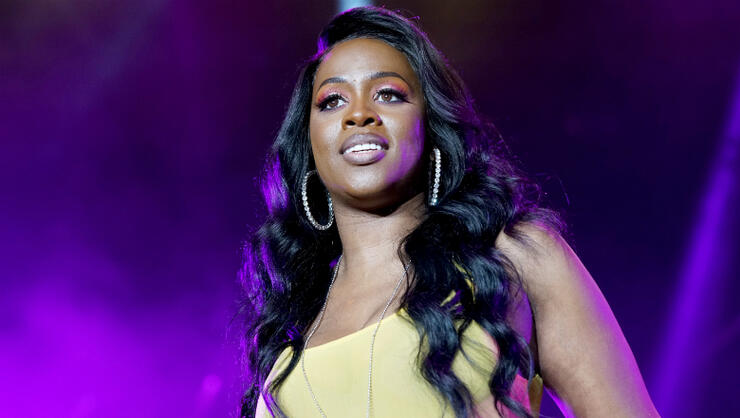 Remy Ma has turned herself in after being charged with misdemeanor assault, TMZ reports.
The Love & Hip Hop star surrendered to police on Wednesday (May 1) for allegedly punching Brittney Taylor at a concert last month.
As previously reported, Brittney accused Remy, who is currently on parole after serving six years in prison on an attempted murder charge, of punching her in the right eye after she got offstage following her set at Irving Plaza. The concert was a benefit show, which included performances by Fat Joe, Jim Jones, Pardison Fontaine, Remy, and more.
Following the alleged incident, Brittney posted a video of her showing off her black eye, which she blamed Remy for. "So, here am I on my way to a very important meeting and it's hard to even focus because of what occurred last night," she captioned the Instagram video. "I didn't wanna bring it to social media because Its pretty embarrassing and not a good look tbh. I tried my best to cover it up with make up and move on but that still didn't work. My Question is @remyma why did you really do this? #WHATHAPPENEDTOWOMANEMPOWERMENT #BlackLove? Smh 🤦🏾‍♀️."
Following the alleged incident, Brittney went to the hospital for treatment and then filed a police report.
Sources later told TMZ, Brittney is claiming she and Remy "exchanged words" that were related to a recent attack on Remy's stepdaughter, Dejanae. Brittney reportedly claims Remy threw a punch after accusing her of knowing about the attack. However, sources connected to Remy, however, denied Brittney's story, telling TMZ there's no validity to it whatsoever.
While police were investigating the incident, Taylor prepared to file a civil suit against Remy "by requesting cops preserve all evidence of the alleged assault, including surveillance footage," TMZ reports.
Photo: Getty Images
Chat About Remy Ma Arrested For Assault Of 'L&HH' Star Brittney Taylor