Woodstock 50 Investors Reveal The Real Reason Why They Pulled Out
By Paris Close
May 1, 2019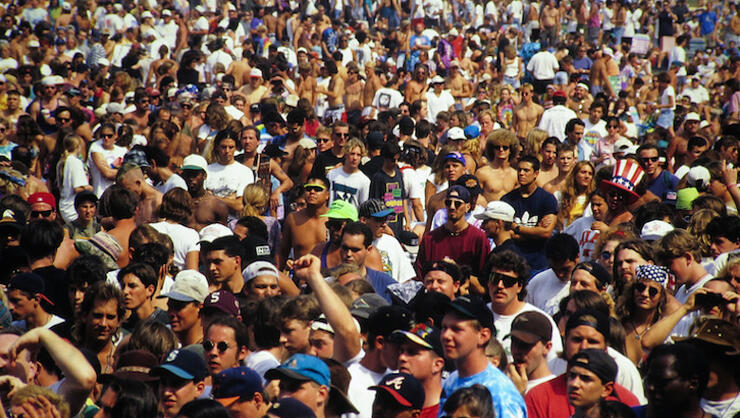 More details concerning the fate of Woodstock 50 have been revealed.
According to TMZ, who has been in contact with insiders privy to the situation, a whopping decrease in expected capacity for the concert venue led investors to pull out from financing the annual music festival where acts like Miley Cyrus, Jay-Z, Halsey and more were announced to perform.
Evidently, Amplifi Live, who invests the celebration via the Dentsu Aegis Network (DAN), dropped their investment after Woodstock's predicted 150,000 maximum turnout suddenly cut in half to 75,000 — apparently due to a large portion of the land "needed to be used as campgrounds to accommodate concertgoers," per Watkins Glen city officials.
Since the new estimation didn't meet Ampli's 100,000 minimum, the company pulled the plug altogether. Even more unfortunate, organizers apparently have not heard back from NY's State Department of Health on the mass gathering permit they submitted on April 15, which may or may not have something to do with the delayed ticket sale.
These new details come in light of Monday's (April 29) headlines insisting the highly-anticipated event, which would take place in the New York town from August 16-18, had been nixed this year. However, festival organizers refuted the rumor, telling Poughkeepsie Journal in a statement: "Woodstock 50 vehemently denies the festival's cancellation and legal remedy will (be) sought."
Following the initial report, DAN stated to Billboard that "despite our tremendous investment of time, effort and commitment, we don't believe the production of the festival can be executed as an event worthy of the Woodstock Brand name while also ensuring the health and safety of the artists, partners and attendees."
As it currently stands, event organizers are still holding out hope to secure another investor. "Woodstock 50 is proceeding with the planning and production of the festival. Dentsu has no legal right or ability to cancel it," Woodstock founder Michael Lang told TMZ. "All stakeholders, including the entertainers, should proceed with the understanding that the event will take place as planned and if they have any questions, they should reach out directly."
Photo: Getty Images
Chat About Woodstock 50 Investors Reveal The Real Reason Why They Pulled Out