Can You Spot The Lollipop Among These Ice Cream Cones?
By Dave Basner
May 2, 2019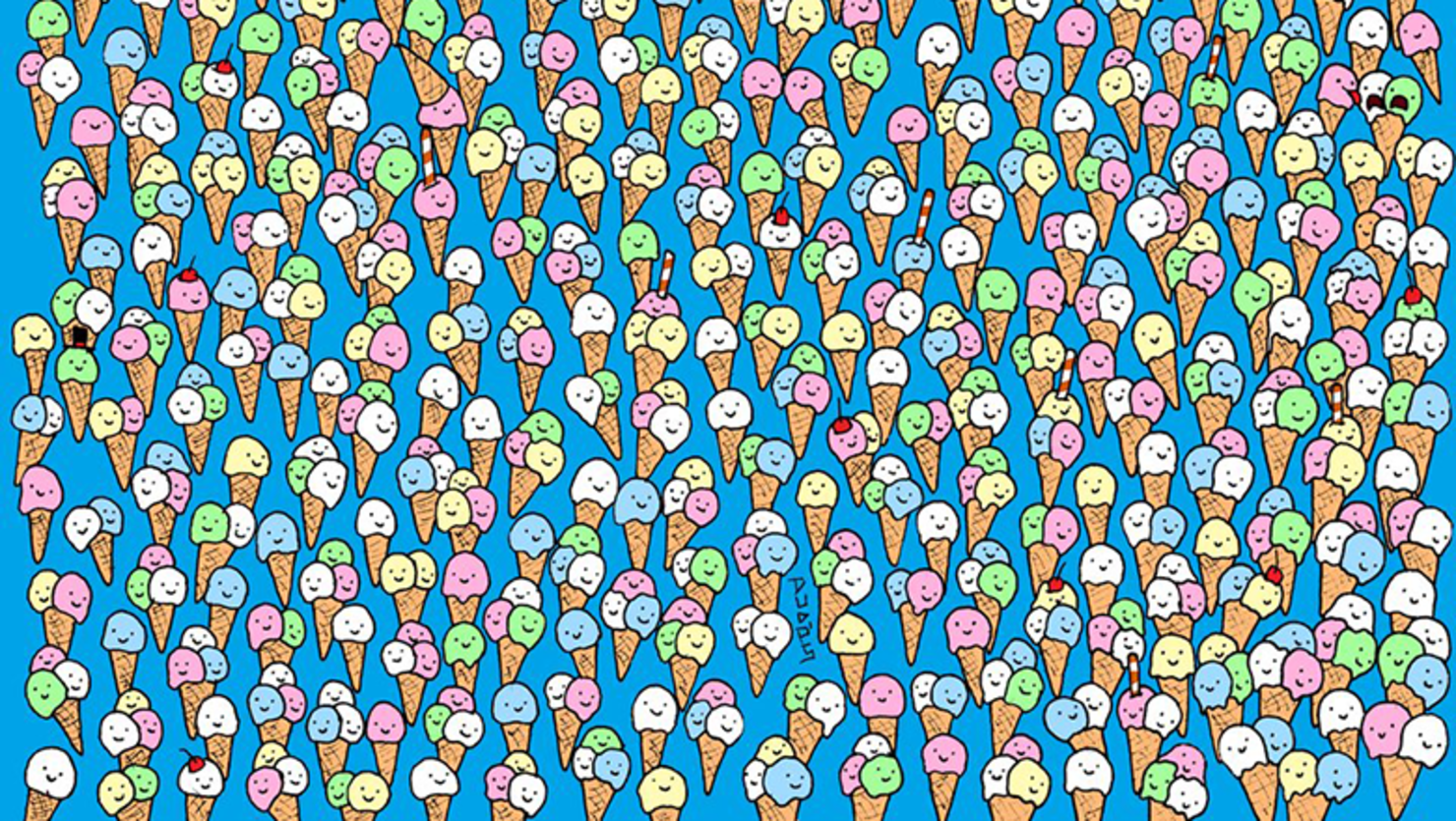 It's springtime, which means the weather is heating up and people will be heading out to get some delicious treats to keep themselves cool. Topping the list of hot weather sweets is, of course, ice cream. We all know what ice cream looks like, and regardless of how many scoops are on the cone, it's pretty easy to identify. However, Hungarian artist Gergely Dudas has proof that the frozen delicacy actually is very similar to another treat you eat mostly with your tongue - a lollipop. In this drawing, he challenges people to find the lolly among the ice cream cones. Only those with the sharpest eyes and the sweetest tooth can.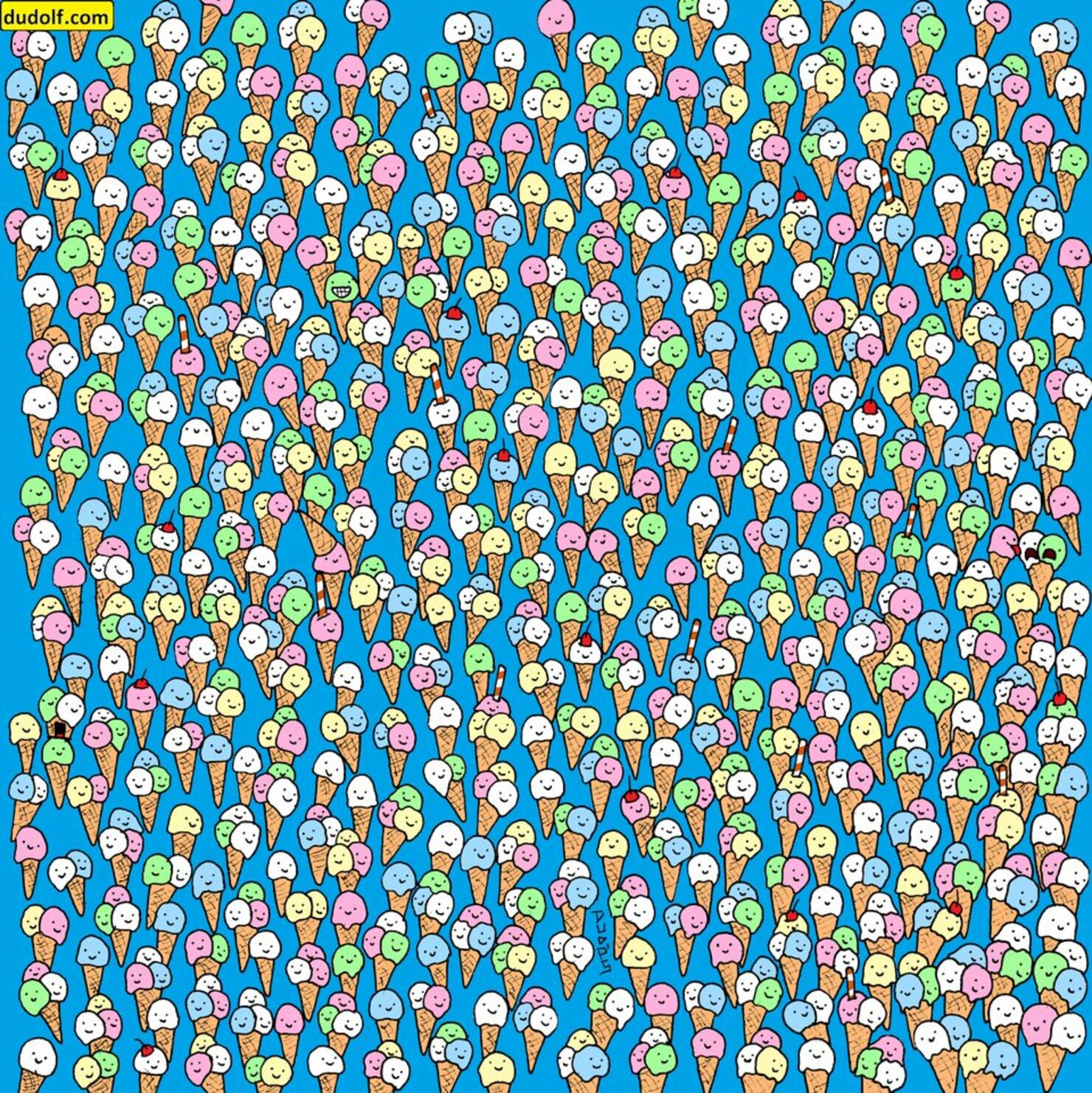 Have you found it? If you give up, scroll down to see where the sucker is hiding.
.
.
.
.
.
.
.
.
.